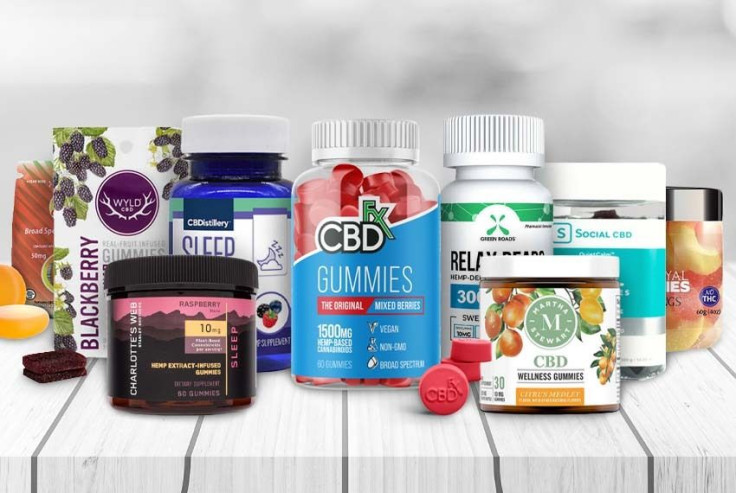 Cannabidiol has become immensely popular in recent years and CBD gummies are among the most enjoyable methods of consumption. These handy little treats are portable, wildly tasty, and easy to use. It's no wonder so many people love them!
Being that CBD gummies are in such high demand, just about every CBD brand manufactures its own. This means that customers have plenty of options, and while that is ultimately a good thing, it can also lead to a bit of confusion. Fortunately, we're here to help,
In this article, we're going to take a deep dive into the wonderful world of CBD gummies and introduce you to some of the finest options available. After a great deal of research and careful consideration, we've compiled a list of what we believe to be the 10 best CBD gummies on the market.
These gummies each offer a unique experience and exceed our impressively high standard of excellence. If you want to make an informed purchase you'll definitely want to read until the end!
Why Do People Use CBD Products?
Not everyone who comes across this article will already be familiar with CBD or why people love it so much. That being said, we feel as though a brief introduction is in order. If you are an experienced CBD enthusiast, feel free to skip to the next section.
CBD is a powerful compound that exists in the Cannabis plant. This compound is referred to as a "Cannabinoid" and many people feel that it's beneficial to consume. Cannabidiol (CBD) has become popular in recent years. Particularly in health and wellness communities.
Due to the high demand for CBD, manufacturers have started producing a number of different products that contain it. You can find everything from CBD tincture oils and CBD topicals to bath bombs and CBD coffee. Among the most enjoyable of these products is CBD gummy bears.
Everyone uses CBD products for their own reasons. Some people use it when they're in pain, others use it when it's time for bed, and many people use it because they feel it helps them manage their general wellness.
CBD gummies are one of the most popular methods of consumption because they are easy to use, conveniently portable, and taste wonderful. These products are a fantastic option for both beginners and experienced CBD enthusiasts.
How We Selected The Best CBD Gummies
When we started putting together our list of the best CBD gummies, we quickly realized that we had undertaken an impressively difficult task. This also made us realize how difficult it must be for the consumer to choose the right gummy products. After much deliberation, we finally decided which products we felt were truly the best.
So how did we select the top 10 gummies? We took the essentials into consideration and then searched for brands that exceeded our every expectation. Every gummy on our list is:
Unique
Delicious
Highly Effective (according to customer testimony)
Tested at a third-party laboratory that is ISO 17025-compliant
Contains less than 0.3% THC
Produced in the USA
We also considered:
The company's reputation
Quality of ingredients used
Potency options available
Techniques used for Hemp production
The 10 Best Gummies
There are a lot of great gummies out there to choose from. You have brands like Joy Organics, Sunday Scaries, and a bunch of other great CBD companies producing high-quality CBD gummies. There are plenty of options to choose from. But, which ones are truly the best? Why choose Medterra over Lazarus Naturals or vice versa?
We know that sorting through the endless sea of CBD gummies can be a real challenge and we're more than happy to help. The following brands manufacture some of the finest CBD gummies on the planet, so if you're having a hard time deciding which product to try, this is an excellent place to start. Without further adieu, here is our pick for the 10 best CBD gummies on the market.
CBDfx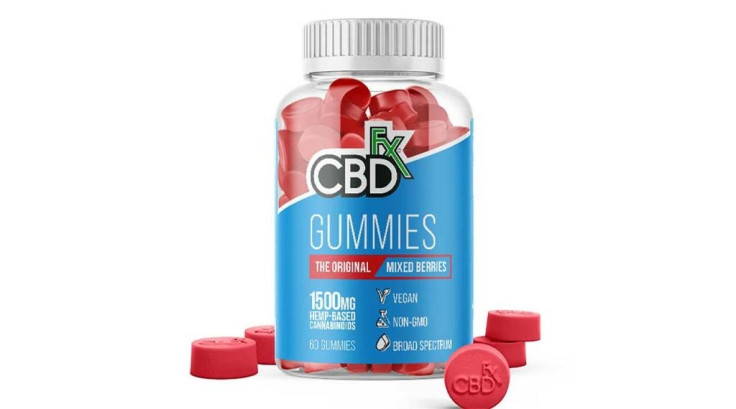 Price: $$
Potency: 25mg
Spectrum: Broad-Spectrum
Brand Introduction
CBDfx is one of the most popular brands on the market and has an untarnished reputation for excellence. This award-winning brand was founded in 2014 which makes them one of the oldest CBD brands out there. Even though CBDfx has been around for nearly a decade, they are still breaking the mold and pushing the bounds of what we thought was possible with CBD.
This brand makes a range of innovative products. Some even contain powerful ingredients like turmeric and spirulina. These thoughtful formulations are one of the things that really make this brand stand out from the crowd. If you want to treat yourself to the finest, most innovative products on the market, you want CBDfx.
Featured Gummies: Original Mixed Berries
If you're on the hunt for some powerful vegan gummies, you're going to love the Original Mixed Berries gummies from CBDfx. These gummies are carefully crafted to bring you a hearty helping of CBD in the most enjoyable way possible. These gummies are gluten-free, 100% non-GMO, don't contain any corn syrup or gelatin, and are vegan-friendly. What more could you ask for?
Not only do you get to benefit from 10mg of superb broad-spectrum CBD, but you also get to enjoy the sweet flavor of fresh berries. When you want highly effective CBD gummies that are made with all organic ingredients, there is no better choice than the Original Mixed Berries from CBDfx.
Charlottes Web CBD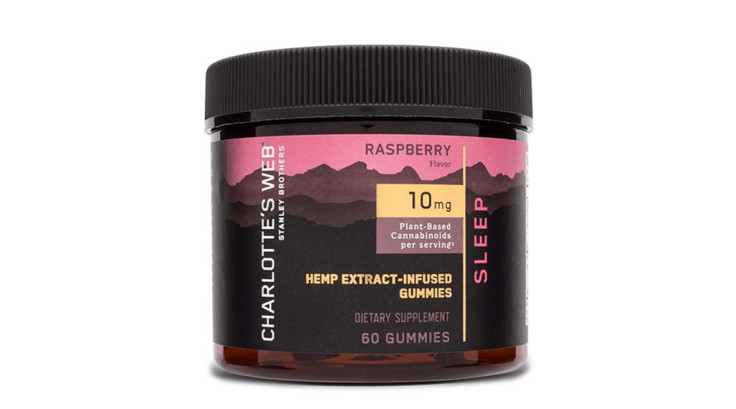 Price: $$
Potency: 10mg
Spectrum: Full-Spectrum
Brand Introduction
Charlotte's Web is one of the best-known brands on the market. They have earned the trust and admiration of their customers by consistently offering premium CBD products that are both easy to use and highly effective. They also have a fascinating backstory.
There was once a young girl named Charlotte Figi who suffered 300 gran mal seizures per week. Nothing seemed to help Charlotte and when her doctors and parents were at a loss, they turned to the Stanley brothers for help. The brothers carefully crafted the finest CBD oil they could and started administering it to Charlotte. Suddenly the young girl went from suffering through 300 seizures per week to just a couple per month.
Featured Gummies: Sleep Hemp Extract Gummies
The Stanley brothers quickly realized that they had stumbled onto something special and have been utilizing their formula in a variety of different products. One of the most sought-after products that they offer is their Sleep Hemp Extract Gummies. These impressive gummies are carefully engineered to be the perfect bedtime companion.
The Sleep Extract Gummies are packed with 10mg of premium full-spectrum CBD and a soothing serving of melatonin. Not only are these gummies highly effective, but they also taste fantastic. If you are a fan of fruity gummies, you'll certainly appreciate this sweet, robust raspberry-flavored gummy. If you're having a hard time falling asleep, you should certainly look into the Sleep Gummies from Charlotte's Web.
Wyld CBD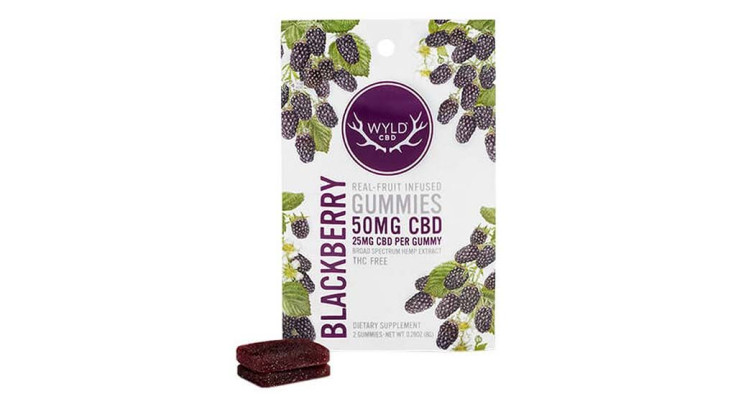 Price: $$$
Potency: 25mg
Spectrum: Broad-Spectrum
Brand Introduction
Wyld CBD has been around since the beginning and has developed quite a name for itself. Since 2016, this brand has been manufacturing some of the finest CBD products on the market. They are committed to using the finest ingredients, impressively high-quality extracts, and subject all of their product to an ISO-certified third-party lab test that is both rigorous and accurate. If you want quality CBD that you can depend on, Wyld is an excellent option.
This brand started with just a few products but quickly expanded its offerings to include a myriad of impressive formulations. Now Wyld produces everything from powerful tinctures to soothing topicals, but of all the wonderful products they offer, their CBD gummies are certainly among the most popular.
Featured Gummies: Blackberry Gummies
Looking for a delicious way to enjoy your daily serving of CBD? Then look no further than the Blackberry gummies from Wyld CBD. These are high-potency gummies and are packed with 25mg of broad-spectrum CBD per gummy. These are more than double the strength of your average gummy, but that isn't all they have going for them.
These gummies are downright delicious. Users rave about this flavor profile and many say that it's one of the tastiest CBD gummies they've ever tried. We tend to agree. If you're a fan of fresh berries and powerful servings of quality CBD, this might be the perfect gummy for you.
RA Royal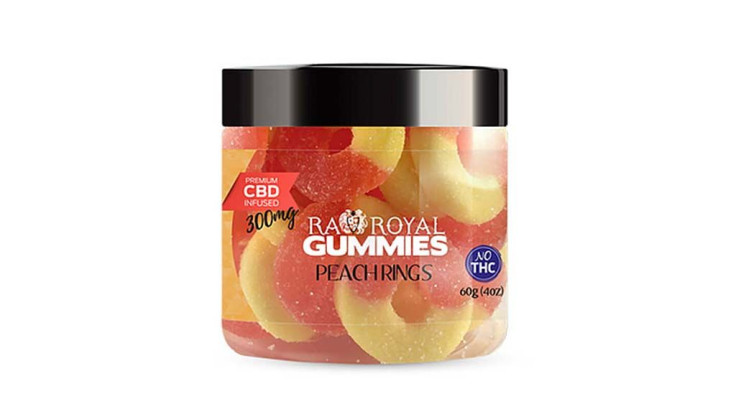 Price: $$
Potency: 25mg
Spectrum: Broad-Spectrum
Brand Introduction
RA Royal is a band that deserves a fanfare fit for a King or Queen. This brand is one of the finest in the industry and has been producing premium CBD since the beginning. RA Royal is California-based, but sources the majority of their hemp from the notoriously fertile soils of Colorado. If you had to choose two states that were synonymous with Cannabis, they would undoubtedly be California and Colorado. Both states offer wonderful growing conditions and embrace the best organic growing techniques.
There is a lot to love about RA Royal, but one of the things that really makes them stand out is their commitment to quality ingredients. This brand goes to great lengths to ensure that all of its products contain pure CBD from premium hemp. If you want a product that contains high-grade Colorado hemp, RA Royals should be at the top of your list.
Featured Gummies: Peach Ring Gummies
This brand offers a handful of wonderful gummies, but their Peach Ring Gummies are an absolute classic. These delicious gummies are like hopping in a time machine and visiting your childhood. The shape and taste of these gummies are reminiscent of the perfectly chewy peach rings that so many of us loved when we were kids. That being said, the Peach Ring CBD Gummies are made with much better ingredients than most of the peach rings we remember from childhood.
These gummies are designed specifically for adults and deliver an impressive 25mg of cannabidiol per gummy. Worried about an upcoming drug test at work? No problem! These powerful gummies are 100% THC-free so you can enjoy them without a worry in the world. If you're looking to treat yourself to a tasty CBD gummy that is reminiscent of candy you would've eaten when you were a kid, do yourself a favor and check out the Peach Ring Gummies from RA Royal.
Green Roads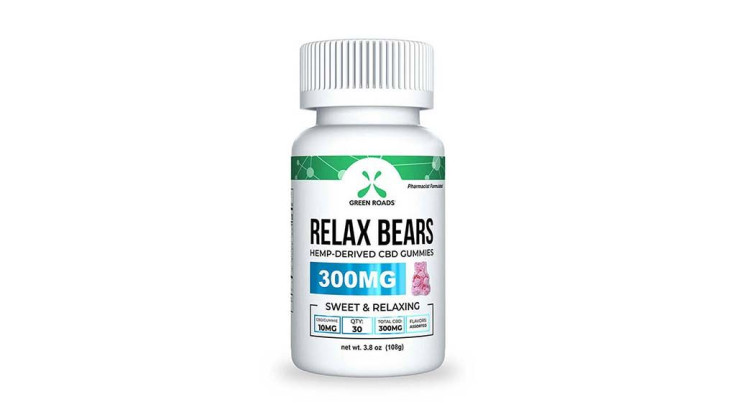 Price: $
Potency: 10mg
Spectrum: Broad-Spectrum
Brand Introduction
Green Roads CBD is one of the oldest and most trusted names in the industry. This brand has been developing premium CBD formulations since 2013 and was well prepared when CBD was federally legalized in 2018. Their founder, Laura Fuentes, built a career as a compounding pharmacist before focusing her efforts on CBD. This background allowed her an edge over her competitors and it wasn't long before Green Roads became one of the most popular brands on the market.
This is a brand that's committed to the quality of its products and the wellness of its customers. All of their products are crafted with a combination of carefully selected botanicals, top-tier ingredients, and some of the finest hemp extracts imaginable.
Featured Gummies: Relax Bears
The Relax Bears from Green Roads are truly a gummy to behold. These powerful gummy bears come packed with a hearty 10mg dose of CBD and taste fantastic. If you like fruit flavors, you will appreciate the medley of fresh fruity flavors that are sweet, but not overwhelming. We were very impressed with the delicate, yet present fruit flavor and found it to be one of our favorites of all the gummies we researched.
These gummies are pharmacist-formulated, third-party lab tested and made with the finest ingredients available. If you're a fan of flavorful gummies that are packed with broad-spectrum CBD, the Relax Bears are a fantastic option.
California Grown CBD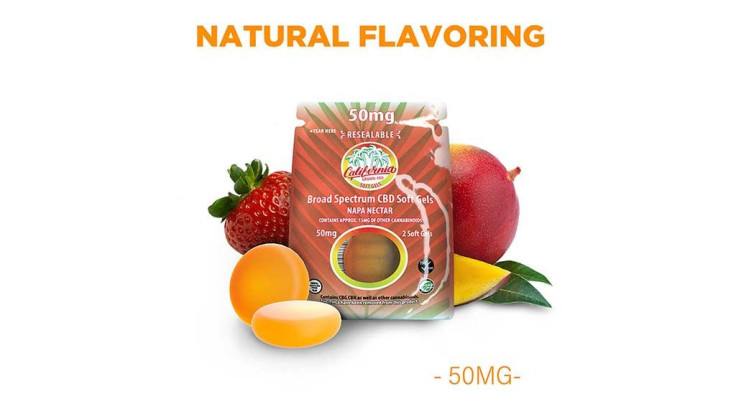 Price: $$$
Potency: 25mg
Spectrum: Broad-Spectrum
Brand Introduction
When we think about cannabis products, we think about California. This state has the perfect growing conditions for hemp plants and makes an excellent location for CBD manufacturers. It can be tricky and expensive to start a business in the Golden State, but this all-American brand pulled out all the stops so they can bring you a bit of California goodness through their powerful CBD products.
This brand uses premium natural ingredients and organic hemp extract in all of its products. California Grown wants to help maximize any potential for health benefits so they only use industrial hemp that is non-GMO and CBD extract that is rich in terpenes and cannabinoids.
Featured Gummies: Napa Nectar
Napa Valley is one of the jewels of California. This region is world-famous for the quality of wine and fruit it produces. The Napa Nectar gummies from California Grown bring you the world-class taste of fresh fruit from Napa Valley. These gummies are delicious, packed with organic CBD, and even boast antioxidant properties thanks to the fact that they are made with real fruit.
If you're someone who needs a significant amount of CBD to achieve your desired results, these are a great choice. With 25mg of CBD, Napa Nectar from California Grown are some of the most potent gummies out there.
Creating Better Days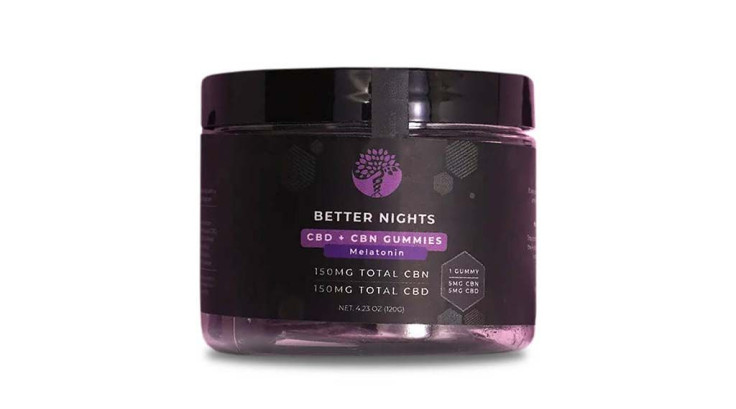 Price: $
Potency: 10mg
Spectrum: Full-Spectrum
Brand Introduction
Creating Better Days is a brand that is famous for the quality of its products. This company was founded in 2016 with the intention of bringing transparency to the market and providing affordable, high-quality CBD. With Creating Better Days, the name says it all. Not only do they have the best of intentions, but they also have the ability to craft some of the finest CBD products we've ever seen.
Featured Gummies: Better Nights (VitaGummies+Melatonin)
When it comes to full-spectrum CBD gummies, Better Nights can't be beaten! These are one of the few full-spectrum options on our list. We know that many people don't want to consume any THC with their CBD, so broad-spectrum gummies tend to appeal to a wider audience. That being said, Better Nights provide a hearty dose of CBD and melatonin and are one of the finest sleep gummies available.
Martha Stewart CBD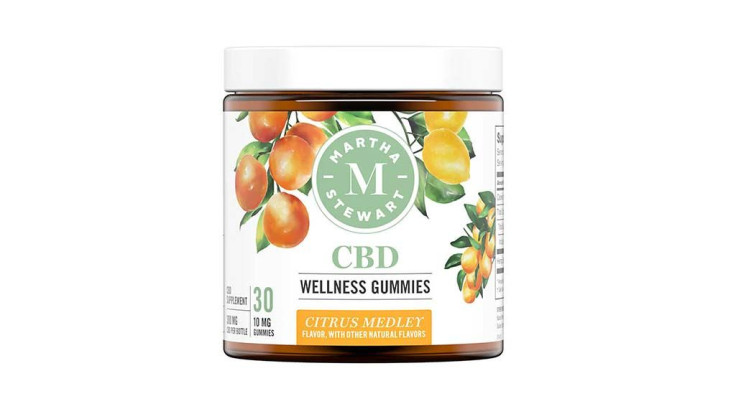 Price: $$
Potency: 10mg
Spectrum: CBD Isolate
Brand Introduction
You read correctly! Martha Stewart now has her own CBD brand and it's amazing. This is a brand that's run by a woman who can do anything. Martha Stewart has hosted her own television shows, is one of the most famous homemakers in the world and has even become close friends with cannabis-legend Snoop Dogg. There are a bunch of celebrity CBD products out there, but none of them compare to the offerings from Martha Stewart CBD.
Featured Gummies: Citrus Medley
The Citrus Medley gummies from Martha Stewart were one of the tastiest gummies on our list. Martha is known for having a special touch in the kitchen and she spared no effort in crafting these gummies. The Citrus Medley gummies contain 10mg of high-grade CBD, taste absolutely wonderful, and have been widely praised for their effectiveness. Looking to indulge in the sweet taste of citrus? These might be the perfect gummy for you.
Social CBD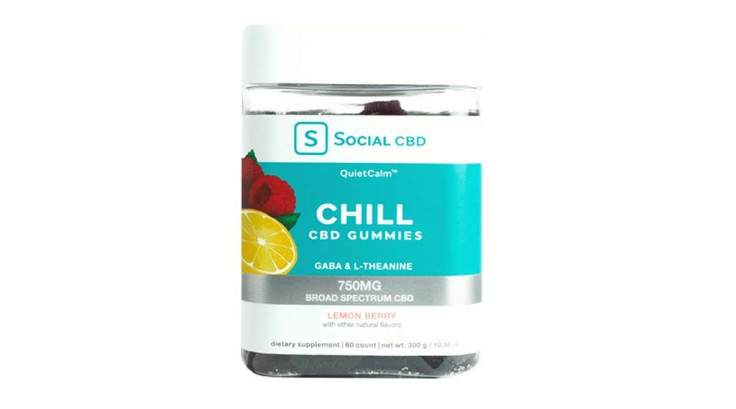 Price: $$
Potency: 25mg
Spectrum: Broad-Spectrum
Brand Introduction
Social CBD hasn't been around quite as long as some of the other brands on our list, but they have quickly established a reputation for producing excellent quality CBD products. This brand was started in 2019 and has been making big waves.Social CBD offers a wide variety of products, but one of their specialties is high-potency gummies. They precisely measure each mg of CBD and offer a level of consistency that is nothing short of impressive.
Featured Gummies: Chill - Lemon Berry Gummies
Plenty of brands make strawberry lemonade CBD, but when it comes to lemon and berries, you can't beat Social CBD's "Chill" gummies. Their flavorings come from real fruit and don't contain any artificial ingredients. This makes them delicious and is one of the signs that they are quality products. Chill gummies are made with some of the best CBD oil, which is just another attribute that makes this one of the finest CBD edibles available.
CBDistillery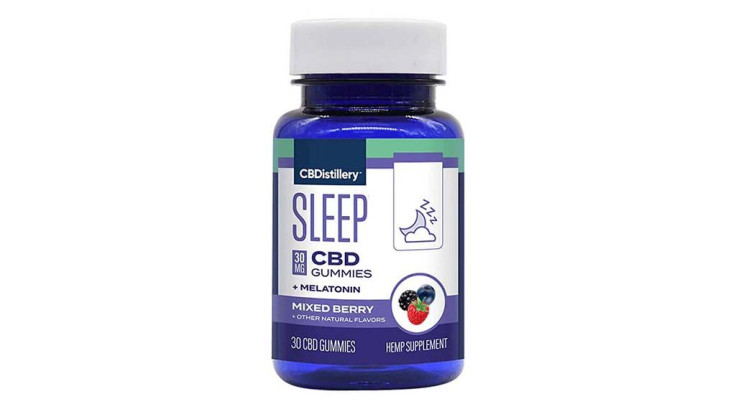 Price: $$$
Potency: 30mg
Spectrum: Broad-Spectrum
Brand Introduction
CBDistillery that needs no introduction. This brand has been producing premium CBD since 2015 and has become a household name in the world of cannabidiol. They take the utmost care in growing their hemp and don't use any harsh fertilizers or pesticides. This means that you get to enjoy the phytocannabinoids you love without worrying about trace amounts of chemicals or unexpected side effects. All of their products are FDA compliant and subjected to rigorous lab testing so you get to see exactly what's in your CBD.
Featured Gummies: Mixed Berry Nighttime Gummies
Sleep doesn't come easy for everyone and if you're sick of counting sheep, it might be time to reach for the Mixed Berry Nighttime Gummies from CBDistillery. We were blown away by the quality of these gummies and the consideration that went into their design. Whether it's your first time or you're a seasoned pro, these gummies are a great way to treat your endocannabinoid system to the effects of CBD.
These gummies are made with organic cane sugar and don't contain any artificial sweeteners or additives. They are also crafted with a hearty helping of melatonin and broad-spectrum CBD, which is great for people who want to sleep but have a zero THC policy. If you want to utilize the benefits of CBD when it's time for bed, we highly recommend the Mixed Berry Nighttime Gummies.
Conclusion
Everyone is after something different with CBD gummies. Some people use full-spectrum hemp products to experience the entourage effect. Some use cannabis for chronic pain but are concerned about THC content and only utilize broad-spectrum products. Our list of the 10 best CBD gummies is meant to provide you with information on some of the finest products on the market, but ultimately the decision is up to you.
Consider your preferences and goals, and treat yourself to the premium gummies that you deserve!