Best CBD Gummies For 2021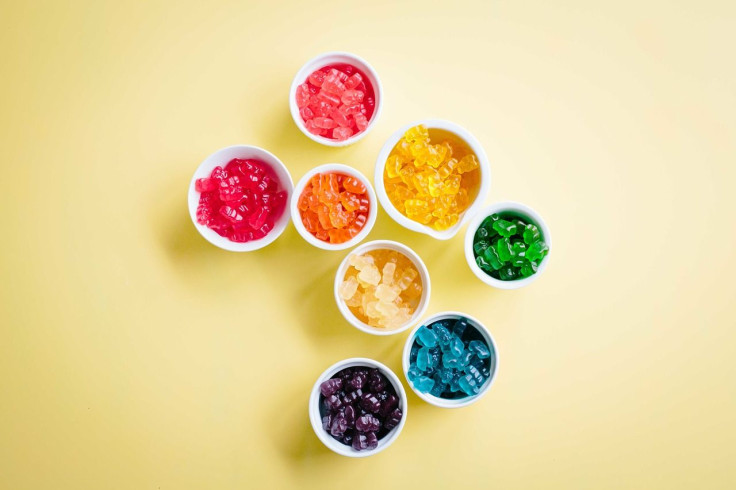 The pandemic has taken a big toll on Americans' mental health, resulting in soaring numbers of people dealing with anxiety disorder and depression. These, plus stressor-related disorders are among the biggest non-COVID, health-related concerns of the past year as uncertainties of the future arise.
People have tried different ways to find relief. Among these is cannabidiol (CBD), which shows great promise in helping reduce anxiety and clinical trials have shown its benefit with disease-specific pain management, like cancer.
To help you out, we've listed the best CBD gummies in the market today. These use U.S.-grown hemp and contain no more than 0.3% THC, as verified by a third-party certificate of analysis.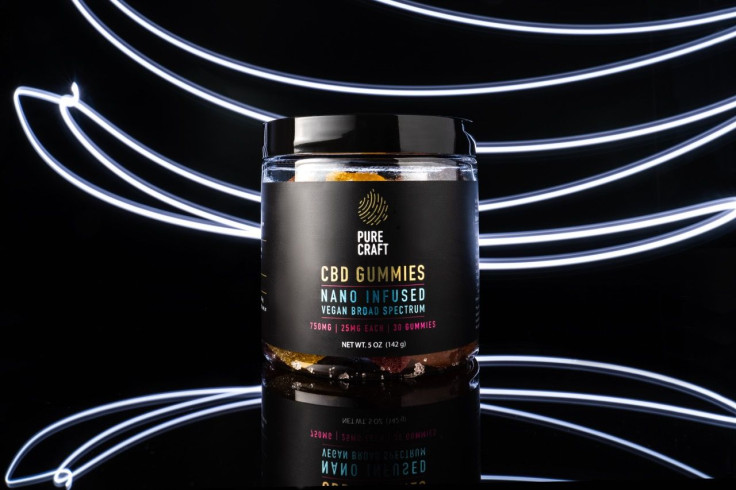 PureCraft CBD is making a name for itself in the CBD game. Despite being a new company, PureCraft CBD has taken advantage of founder, cannabis veteran and serial entrepreneur Jason Navarrete's 18 years of experience cultivating cannabis to deliver high-quality CBD products.
Navarette worked closely with top researchers to produce a range of effective, safe and delicious CBD products. PureCraft CBD lives out the philosophy "seed to sale," offering high-quality hemp-based items without the "high." It uses nanotechnology, which exploits the particles' size -- into the tiniest millions -- to make the substance more effective and efficient. As a result, PureCraft CBD 'nanotized' cannabinoids quickly penetrate the body, providing greater absorption into the bloodstream.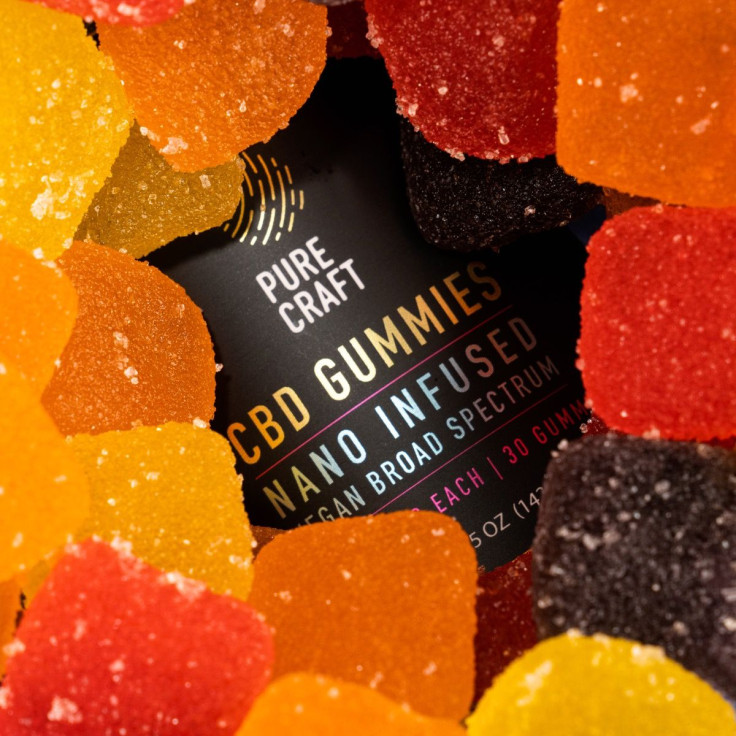 PureCraft vegan gummies are infused with U.S.-grown nano-optimized-broad-spectrum CBD. They don't use the conventional method of spraying gummies with simple isolate oil but instead have carefully formulated them, so they won't have that bitter aftertaste without compromising the quality.
These vegan gummies are gluten-free and GMO-free. The gummies passed a certificate of analysis at Green Scientific Labs, where each gummy has 22.23mg of cannabinoids.
Here is more information on CBD vegan gummies.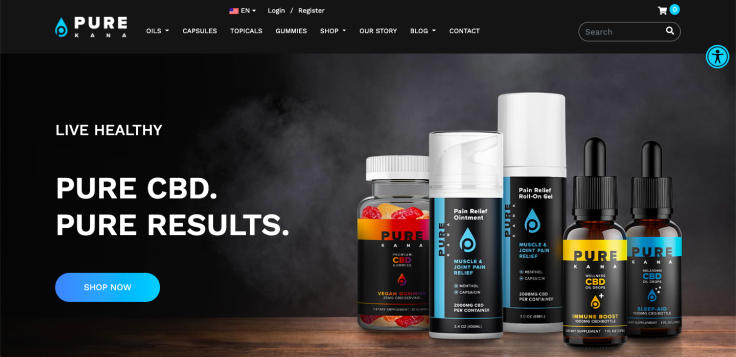 PureKana is an Arizona-based CBD company that offers high-quality and affordable hemp-based products. The company harvests its own hemp, grown organically in Kentucky. They use genetically selected plants that undergo rigorous testing and analysis to ensure they are free from heavy metals, pesticides, chemicals and fertilizers.
PureKana offers a wide range of CBD products from lip balms to vape devices, aside from edibles and topicals. Its CBD gummies are 100% vegan-friendly, and contain organic cane sugar, organic tapioca and isolate formula -- this tasty sweet combination is combined with the blended organic turmeric and black carrot juice for added sweetness.
Click here for more information.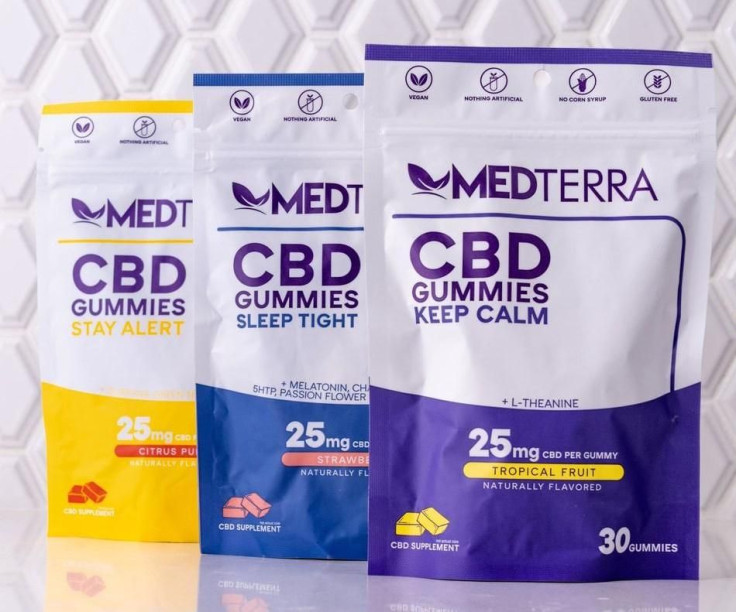 Medterra is a California-based company founded in 2017. The company focuses on improving customer experience by also offering educational resources, aside from its CBD products.
Medterra uses a clinical research-synergistic approach in formulation and affordability. The CBD is extracted from Kentucky, cultivated organically without pesticides and heavy chemicals. Medterra uses the CO2 method to extract CBD oil from the hemp plant to preserve its purity.
Medterra has four vegan CBD gummies that focus on relaxation, better sleep concentration and immunity boost.
If you want to know more about each product, click here.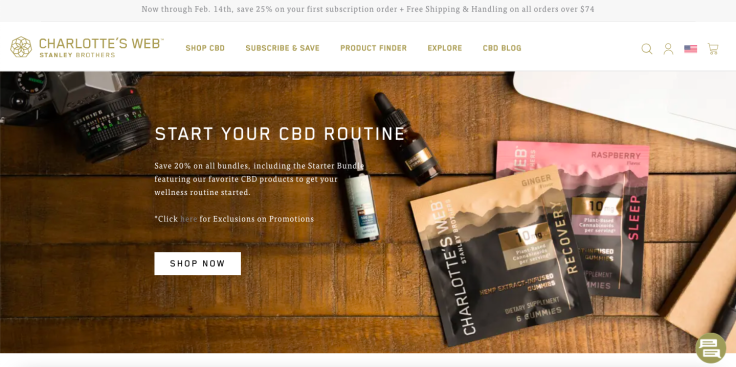 Charlotte's Web is one of the oldest brands in the CBD market, founded in 2011. The company has a family-owned botanical farm in Colorado where it cultivates the hemp plant organically with a sole mission to improve life naturally.
The brand is considered a pioneer in creating whole plant hemp-based healthy supplements and it has received positive reviews from the likes of New York Magazine for its efficacy and range of CBD products.
Charlotte's Web makes three types of CBD gummies:
CBD Gummies: Sleep - each serving has 10mg of CBD from full-spectrum hemp extract and 3mg of melatonin to improve sleep quality

CBD Gummies: Relaxation - it has a blend of 75mg lemon balm and 10mg whole-plant hemp to encourage relaxation

CBD Gummies: Recovery - a combination of 10mg CBD, turmeric and ginger in a gummy form meant to sustain healthy joints
If you want to know more about each product, click here.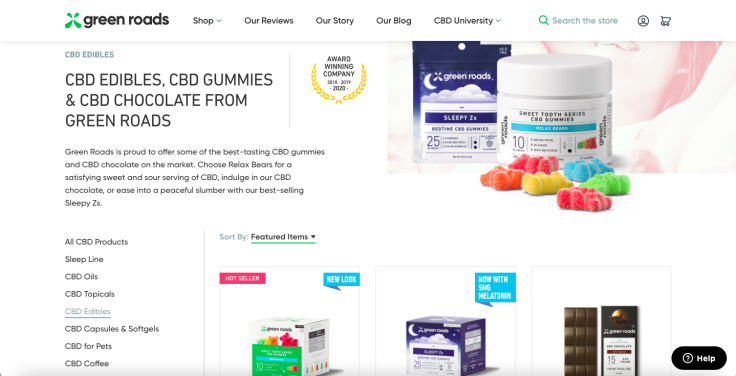 GreenRoads is an award-winning, pharmacist-formulated brand founded in 2013 by compound pharmacist Laura Fuentes, with an aim to help people struggling with opioid addiction. It was the winner of the Best CBD Product at the Cannabis Business Awards in 2018 and 2019.
The brand works directly with farmers who use organic methods in the sourcing of hemp plants and uses the CO2 method to extract CBD oil.
GreenRoads approaches the business with a healthcare perspective. A team of pharmacist formulators takes charge of the proprietary formula to maintain the products' quality. The gummies they produce include formulations for relief and relaxations without artificial ingredients.
There are two types of CBD gummies with different CBD doses. The gummies are gluten-free, contain no THC, and the plants are grown on American farms. The CBD Relax Bears have 10mg CBD while the Sleepy Zs CBD Gummies have a blend of 10mg CBD and 5mg of melatonin for a restful sleep.
To check the recommended dose, visit the shop here.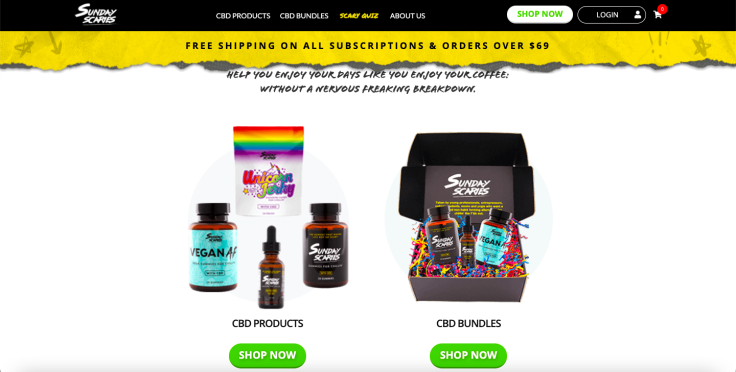 Sunday Scaries focuses on quality and transparency, ensuring that the hemp plants are safe from pesticides and metals. The company uses hemp plants sourced from farms in Colorado and all raw CBD have been tested at a cGMP, ISO 9001:2015 and Active Pharmaceutical Ingredient (API) certified laboratory.
The brand offers five different CBD products like oils, energy shots, candies and gummies with specific doses per serving.
Sunday Scaries offers three gummies containing vitamins, oils and natural cane sugar for added sweetness.
CBD Gummies - contain 10mg each of CBD, Vitamin B12, Vitamin D3 and coconut oil for quick energy to help manage stress

Vegan CBD Gummies - a vegan version that has the same formulation but no gelatin, animal products or animal by-products in the bottle

Strawberry CBD Gummies - has a blend of Vitamin C and high-quality, broad-spectrum CBD without THC to improve mental clarity
Click here for more information.