WE R CBD : Not Just Another CBD Company
WHO IS WE R CBD?
If you've never heard of WE R CBD, you should familiarize yourself quickly. WE R CBD is a CBD product manufacturer from Southern California, formerly known as CBD'R US. WE R CBD was founded in 2017 with a mission to provide the highest quality hemp derived CBD edibles. They are well known for their hemp-derived CBD Gummies, however many of their newer products are gaining popularity quickly.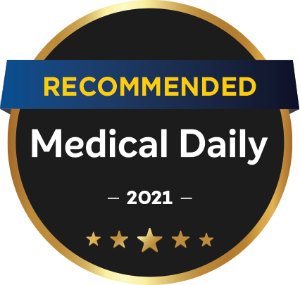 Many of their products are found in smoke shops across the country, and more smoke shops are adding WE R CBD's product line to their shelves everyday. Retailers interested in carrying WE R CBD product can easily apply for a wholesale account here.
WE R CBD sources their hemp derived CBD Isolate from a USDA-certified Oregon farm. The hemp is grown organically, which means the hemp used in their products was grown without the use of pesticides or chemical fertilizers.
In addition to offering hemp derived CBD edibles, WE R CBD offers a number of broad-spectrum products. Their selection of broad-spectrum products consists of CBD Oil, CBD Honey Sticks, and CBD Vape Oil.
All WE R CBD products go through a thorough quality control process before they're introduced to the market. All their products are third-party lab tested by SC Labs. Third-party lab testing ensures WE R CBD their products are meeting industry standards and do not contain contaminants.
Pros:
CBD Gummies, CBD Oil, CBD Honey Sticks, CBD Topicals, CBD Vape, and CBD Pet products available
Hemp derived CBD Gummies with zero THC
Broad spectrum CBD Oil, CBD Honey Sticks, and CBD Vape Oil with zero THC
Third-party testing provided by SC Labs
20 options of CBD Gummies in 4 container sizes; 250mg, 500mg, 750mg, and 1000mg
CBD Oil available in 3 flavors
CBD Oil available in 3 potencies
Free shipping on all US orders over $25
24 hour customer support
Cons:
No bundle deals
No CBD capsules
WE R CBD Gummies Review
WE R CBD offers the widest selection of CBD Gummies for sale. In fact, their online store currently shows they offer 20 options of hemp derived CBD gummies. Each gummy option is available in 4 container sizes: 250mg, 500mg, 750mg, and 1000mg.
CBD Gummies taste just like the gummy candles we've all grown up loving. WE R CBD offers gummy shapes we're all familiar with, such as bears, worms, rings, and sour patch kids. In fact, they offer 4 options of hard candies known as "drops." The hard candy flavors options available consist of lemon, watermelon, cherry, and apple. For those who are vegan, WE R CBD offers 9 options of vegan gummies within their selection of gummies. Their website currently shows the sour bears, watermelon wedges, sour worms, and peach rings as the top sellers.
With so many options of gummies, the dosage of each WE R CBD gummy can become quite confusing. To clarify for those who are confused, the larger gummies (rings, gems, peach bombs) are dosed stronger at 21mg per piece but contain less gummies in a container, while the smaller gummies (bears, sour patch kids, drops) are dosed anywhere from 8.5mg-10mg per piece but contain more pieces in a container in comparison to the larger gummies. It's important to know regardless of which gummy option and container size you choose, the container will contain the amount of CBD advertised.
WE R CBD OIL REVIEW
WE R CBD's CBD oil is a broad-spectrum product. You may ask yourself, "What is broad spectrum CBD oil?" This means the CBD has been extracted from the cannabis plant with many cannabinoids from the plant present except for THC. Studies have shown these cannabinoids, like CBG and CBN can be beneficial to the body. WE R CBD currently offers 3 flavors of their CBD Oil in 30ml tincture bottles. Each flavor is available in 3 potencies.
500mg: $29.99
1000mg: $49.99
3000mg: $129.99
The 500mg option is great for new CBD users, while the 1000mg option works well for intermediate CBD users. For those who desire stronger effects from a CBD Oil, the 3000mg is their best bet.
There are many ways to consume CBD Oil, however applying the tincture dropper under the tongue will result in the strongest effects. Once the oil is applied under the tongue, wait around 60 seconds before swallowing. This method of consuming CBD Oil ensures the oil will enter the bloodstream quicker.
Many CBD Oils have a bitter aftertaste, however the natural terpenes within WE R CBD's Oil provide a pleasant aftertaste. WE R CBD oil tinctures are available in 3 delicious flavor options; lemon, vanilla, and cinnamon. Currently, the vanilla flavor is their top seller online, however all 3 flavors provide a pleasant taste.
WHERE CAN I ORDER WE R CBD PRODUCTS?
WE R CBD Products are available in smoke shops and convenience stores nationwide, however the best place to order is directly off the official WE R CBD website. All products mentioned in this review and more can be purchased directly off their website. WE R CBD offers free US shipping on all orders over $25.
If you have any questions regarding WE R CBD products, their customer service team is available 24/7.

Official website: https://wercbdstore.com

As part of a special promotion for our Medical Daily readers save 10% with this promo code: 10offorder

Medical Daily offers links to items to help our readers find interesting products. When you buy through links on our site, we may earn an affiliate commission. Here are our
T&C
. For licensing please
click here
.