DEA's 'Cannabis Eradicaton Program' Spends Nearly $1 Million Tossing Marijuana Plants In Oregon, Where Recreational Use Is Legal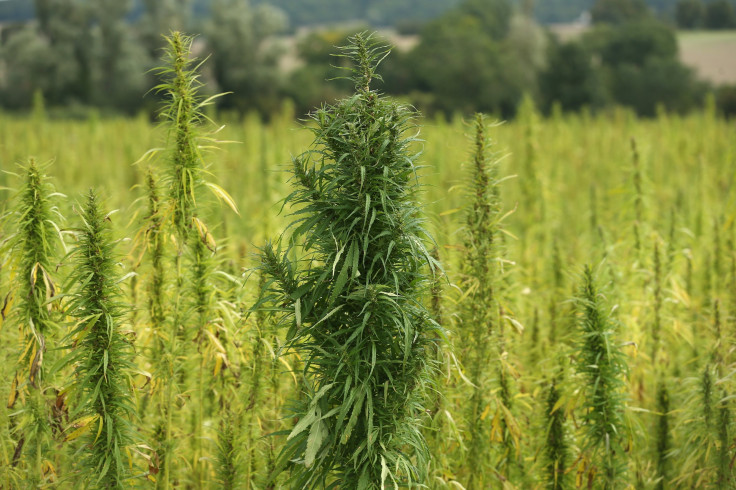 In an attempt to police marijuana use on the West Cost, the Drug Enforcement Administration has spent $960,000 to destroy Oregon marijuana plants in 2014. According to NBC affiliate KGW located in Portland, the movement to uproot as many cannabis plants in Oregon as possible is part of the DEA's "Cannabis Eradication Program." But many are wondering why the DEA is wasting so much of the population's tax dollars over removing a plant that is legal in that state for recreational use.
Last year, the DEA reported having removed 16,067 plants from Oregon, amounting to a total of $60 per plant paid by the tax payers. This seems like a lot, but when you compare it to the amount the DEA spends nationally per plant removed ($4.20), it's borderline outrageous.
KGW says this year the DEA's budget for removing marijuana plants has decreased, but only slightly. The total amount of funds allocated to uprooting plants in Oregon will be $760,000. But Oregon residents are becoming more vocal about the issue. If the plant is legal within the state, why spend their hard-earned money trying to get rid of it? Similarly, Congress is questioning the necessity of this program. Some members are even trying to defund the DEA's federal anti-pot program, which costs the country $18 million annually.
The DEA stands by its decision to eradicate cannabis from the Oregon area, claiming that marijuana grown in this area and other areas are sometimes the works of Mexican drug cartels.
"This program has proven effective in dismantling and disrupting drug trafficking organizations," DEA spokesperson Joseph Moses told KGW.
Skeptics, however, counter this claim, saying that the DEA may be overestimating the cartel's sway in U.S. marijuana operations. In fact, a 2012 report from the Office of National Drug Control Policy admitted that there was little evidence to support any connection between cartels' involvement in marijuana in California.
"Based on our intelligence, which includes thousands of cell phone numbers and wiretaps, we haven't been able to connect anyone to a major cartel," a representative told the Los Angeles Times.
Similarly, some of Oregon's law enforcement are saying they have other priorities than policing marijuana. "I want to focus on person crimes," one sheriff said. "Child abuse, sex assault; crimes against people."
But because marijuana still remains illegal on the federal level, the DEA is within full jurisdiction to remove plants, even in areas where their growth is legal statewide. The DEA says their mission to remove marijuana plants in Oregon will continue but a little less vigorously than before.
Published by Medicaldaily.com