Getting Creative to Help Diabetes Patients Save Limbs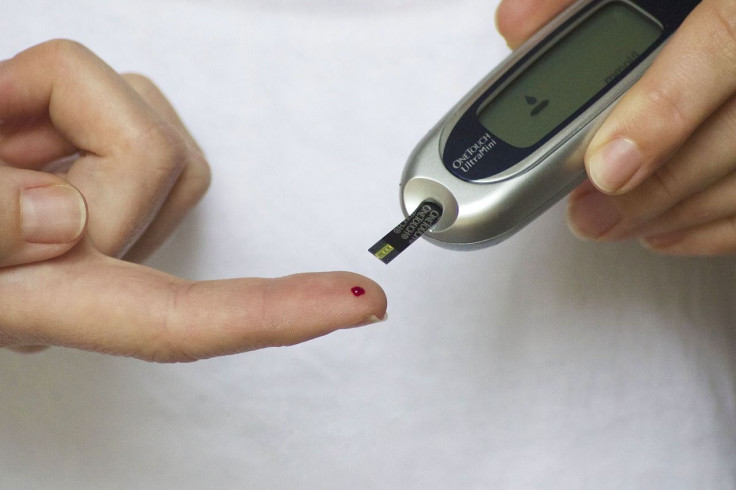 In early March, podiatrist David Armstrong, MD, faced his own Sophie's Choice: Should he admit his diabetes patient to the hospital to prevent yet another amputation but put him at risk of contracting Covid-19, or should he allow the patient to stay home and forgo a surgery that could save his life?
The patient had recently undergone complicated surgery, a partial bypass operation, and a partial foot amputation that left a large wound. But he wasn't getting better.
"His wound was really deteriorating and it needed … care," Dr. Armstrong, a professor of Surgery at the University of Southern California School of Medicine, and director of USC's Southwestern Academic Limb Salvage Alliance, explained. He was convinced the patient would die if he was exposed to Covid-19, but the infected foot would also lead to his death. "It was just killing him slower."
But for Dr. Armstrong and colleagues, the pandemic has shown them how creative they can get in helping their patients.
More amputations
Dr. Armstrong's story is one of many shared by doctors in 2020. The pandemic has reshaped the routine and delivery of medical care. A recent study found that people with diabetes were now 10 times more likely to need an amputation since the pandemic started. The study looked at diabetic patients who were in hospitals during the pandemic and found that compared to pre-pandemic times, these patients were more likely to have an emergency or need an amputation. A study from Italy found similar results; diabetic patients were more likely to have gangrene and amputations. The total rate of amputations doubled since last winter. A team in the Netherlands found that in 2020, there have already been more amputations than in 2018 and 2019 combined, although not all were for diabetes patients.
Diabetes can cause serious complications. People with diabetes are at risk of developing something called diabetic ulcers, and diabetes is also one of the comorbidities that can make Covid-19 more deadly. For some patients, putting off care seems like the safer option. That choice, to miss doctors' appointments and routine care, can allow diabetic ulcers to get out of hand and in extreme cases lead to surgery and even amputation.
Permanent nerve damage, a condition called diabetic neuropathy, is another possible effect of diabetes. People with untreated neuropathy can no longer feel any sensation in extremities like hands and feet. Once someone is numb, "They can literally wear a hole in their foot, like you or I would hear wear a hole in a sock, or a shoe," said Dr. Armstrong, "That hole is called a diabetic foot ulcer. And it's frequently painless."
Once this painless hole in the foot is open, it can lead to infection, and the infection can travel. The infection can spread to more tissue, such as the rest of the foot and leg, but also to the bone. Once the infection is too serious and cannot be stopped, amputation may be necessary. "Imagine if you had a wound that was just sitting there getting infected, and it didn't hurt you until it did," explained Dr. Armstrong. In this situation, "prevention really can pay."
For many, seeking care has gone by the wayside during the pandemic. People have been avoiding hospitals and doctor's offices. Some because of lockdown measures, some because of Covid-19 risk or delayed care. More telehealth appointments have meant fewer physical examinations. Data from the early days of the pandemic show that office visits went down, and emergency department visits for uncomplicated diabetes were down by 15%.
For Covid hospitalizations, again in the pandemic's early days, 11% had diabetes -- and diabetics made up 32% of ICU admissions.
"People with diabetes have been identified as being at increased risk of serious illness from COVID-19," according to the American Diabetes Association.
Although Dr. Armstrong has not seen more amputations at USC, he has seen changes. First there was a dramatic drop in hospitalizations, then later patients started coming in with catastrophic, life-threatening problems. "A couple of patients died from sepsis...that came into our trauma unit from other hospitals in Los Angeles area because they were waiting," he said.
More innovations
While the pandemic has reshaped delivery of medical care, it also has offered new ways to treat and heal. Dr. Armstrong works alongside a series of interdisciplinary teams to pool their knowledge and experience in an effort to find new ways of treating patients. Their focus has been divining ways to treat people at home.
At USC, Dr. Armstrong said, diabetes patients now take "foot selfies." He described how patients, if they are physically capable, take images of their feet every day. The pictures are sent to a secure server and then get reviewed by a team of doctors in "foot selfie rounds." The team can go through 50 to 100 pictures in about 15 minutes, identifying patients that might be at risk.
Another innovation: Patients check the temperature of their feet using an infrared thermometer. Dr Armstrong explains that this helps because "a wound will heat up before it breaks down." This technology is available in high-tech socks and bathmats, but a simple thermometer works too. People sometimes did this in the pre-pandemic world, but it has become a more important and well-used tool for doctors and patients trying to make medicine work at home.
What about Dr. Armstrong's patient, the one who needed an operation to fix the infection, but was too sick to risk Covid-19? Once again, innovation came to the rescue. Dr. Armstrong and his team were mulling the question of, as he put it, "how can we operate on him without operating on him?" when they decided to travel back in time, medically speaking, and ordered some maggots. "We had the maggots, [actually] the larvae applied in what apparently was the very first telehealth guided maggot defragment," explained Dr. Armstrong. These were not just any maggots, but medical maggots that eat only the dead skin, leaving the healthy behind and avoiding infection.
Getting help
Family members can also be deputized to help with care at home. Dr. Armstrong had two pieces of advice. The first is that patients keep their appointment to keep their feet.
People who are worried about a diabetic friend or relative should encourage them to keep their appointments. Seeing a medical professional is incredibly important for long-term outcomes. "If they see just their foot doctor and another member of the diabetes team, then their risk for getting an amputation for the next six years goes down .. .about 20% to...almost two thirds," said Dr. Armstrong. Many offices are offering telehealth appointments for people who are worried about Covid-19 risk.
As for the second piece of advice, Dr. Armstrong said relatives of these patients should "knock their socks off." The best way to notice changes in the feet is to look at them closely, and often. Family members should be on the lookout for swelling, differences between the two feet, calluses, bleeding, heat or redness.
And while they are looking at their feet, relatives also need to look out for the patients' mood. Depression makes self-management difficult, which of course can lead to catastrophe. In 2011 a team of researchers studying diabetic veterans found that those who were depressed were 33% more likely to need an amputation."[Today] almost all of our patients are suffering like that," said Dr. Armstrong.
The outlook for people with diabetic ulcers was bleak before the pandemic. A 2008 study on the importance of communicating how deadly a diabetic ulcer can be showed that the five-year mortality rate, meaning the percentage of those with a new a ulceration who would still be alive after five years, was between 43% and 55%.
"This problem is like cancer, except no one talks about it like that," Dr. Armstrong said.
Along with his work at the hospital, Dr. Armstrong co-founded The Southwestern Academic Limb Salvage Alliance (SALSA). SALSA's mission is to make diabetic amputations a thing of the past.
For many of us, feet can be easy to forget: They hang at the end of the legs, get stuffed into uncomfortable shoes, get stepped on.
Dr. Armstrong looks at feet differently. "I can't think of anything that is more of an expression of humility, then looking after the feet. I mean, it transcends culture, it transcends ethnicity, religion and borders."
Published by Medicaldaily.com