Epilepsy And Medical Marijuana: Illinois Lawmakers Approve Bill That Could Give Patients Under The Age Of 18 Access To Pot For Medical Use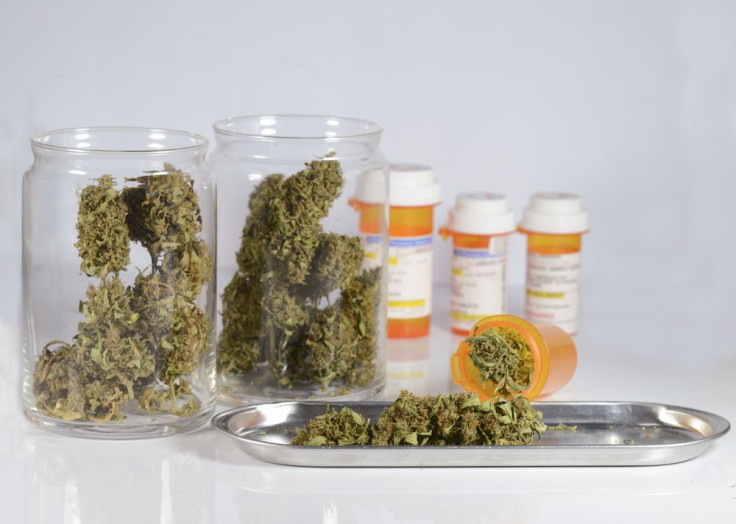 For epileptic patients who do not benefit from surgery or standard medications, finding a viable treatment for their condition is paramount to the progression of their health. On Wednesday, lawmakers in Illinois voted 98-18 in favor of legislation that would allow the use of medical marijuana for people under the age 18 who suffer from epilepsy.
"These people are not interested in getting high," Illinois Rep. Lou Lang told the Chicago Sun-Times. "These are folks that are interested in alleviating their seizures."
Illinois citizens over the age of 18 with a doctor-approved medical condition, such as cancer or Crohn's disease, are currently given access to medical marijuana as part of the Department of Public Health's Compassionate Use of Medical Cannabis Pilot, a four-year pilot program for medical marijuana use that went into effect on Jan. 1, 2014. If approved by the state Senate, this bill will give epileptic minors the option of using oil derived from medical cannabis as treatment for chronic seizures.
"It now makes no sense to limit the ability for minors, juveniles with epilepsy, the ability to get a byproduct — frankly, a very limiting non-gateway-esque component of an oil — that could give them relief," said Rep. Ron Sandack.
Back in February, the Epilepsy Foundation issued a statement asking the Drug Enforcement Administration to end restrictions that limit the use of medical marijuana as a treatment option that is approved by physicians. Epilepsy, a neurological condition that is characterized by recurring seizures, affects 2.3 million people in the United States. Over one million Americans living with this condition suffer from uncontrollable seizures that in some cases are not helped by surgery or FDA-approved medication.
"We applaud recent decisions that have allowed clinical trials of Cannabidiol (CBD) oil, to begin in several states," said Phillip M. Gattone, president and CEO of the Epilepsy Foundation, and Warren Lammert, chair of the Epilepsy Foundation Board of Directors. "Certain components of medical marijuana, including CBD, have shown effectiveness in animal studies, and there have been encouraging anecdotal reports from patients. But further research and unbiased clinical trials are needed to establish whether and in what forms medical marijuana is or is not effective and safe. Restrictions on the use of medical marijuana continue to stand in the way of this research."
Published by Medicaldaily.com