Jen O'Shea's Leg Can Twist 180 Degrees After Undergoing Lifesaving Treatment For Rare Bone Cancer [VIDEO]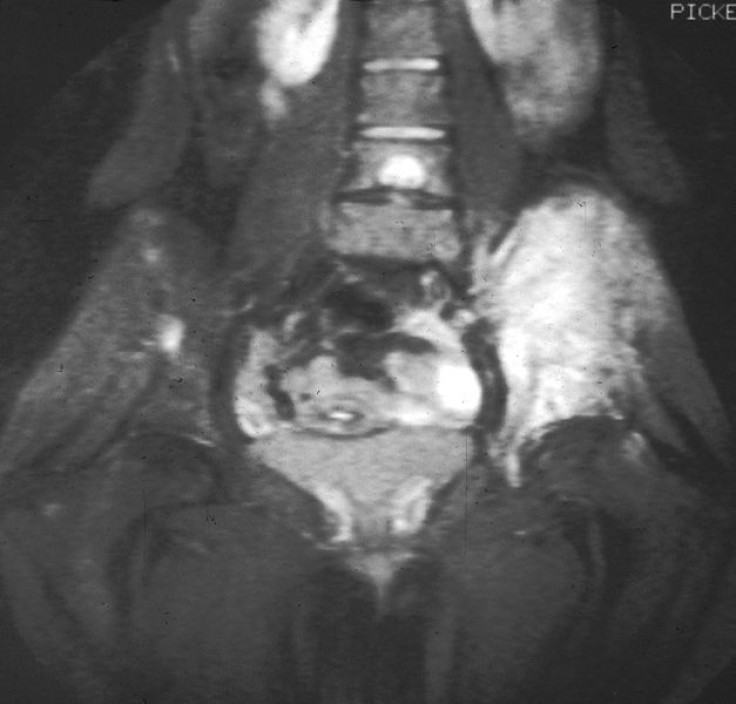 Jen O'Shea's unusual talent has earned her a great deal of Internet fame, but the story behind her quirk is much more shocking than actually witnessing it.
Back in 2010, the native of Ontario, Canada was diagnosed with Ewing's sarcoma, a rare form of bone cancer that causes tumor growth in various parts of the body. To prevent further spread of the tumor, doctors prepped O'Shea for an internal hemipelvectomy.
During the invasive procedure, surgeons removed the right side of the 28-year-old's pelvis without providing a suitable prosthetic replacement. To regain basic motion in her lower body, O'Shea faced months of physical therapy before she could walk normally.
One day while testing her newfound flexibility, she and a co-worker watched as she pushed the bounds of normal leg function. Jen contorted her leg into a complete 180 degrees until the sole of her foot was facing the ceiling.
"I slowly lifted it up and I freaked out and he freaked out and we were at work so a co-worker comes by to see what's going on and they freaked out," she explained to The Sydney Morning Herald.
O'Shea reported no pain after turning her leg halfway around and even said she doesn't feel a stretching sensation until her leg is passed the 180 degree point. After keeping her talent a secret, with the exception of friends and family, O'Shea decided to show the world via The Ellen DeGeneres Show's fan competition Here's My Talent.
Her audition tape, which has currently attracted over 900,000 viewers, features O'Shea performing her unique ability to a crowd of startled onlookers. Although she didn't win the television contest, she knows there's good in showing off her talent for the world to see.
"It's kind of a positive thing that's come out of such a negative thing ... it's fun to go around and laugh at it with everybody," she said.
Published by Medicaldaily.com