Shibboleth Diet For Weight Loss: Does It Work?
Travis Martin, creator of the Shibboleth diet, was overweight, depressed, had high cholesterol and blood pressure at 29. As a father of two children, he decided to set a better example. He coupled healthy nutrition with his faith to make positive changes in his life.
By disciplining himself, he managed to lose 44 pounds in a matter of six weeks. He documented the process of following sustainable eating and lifestyle choices. Within six months, he lost over 100 pounds. It is this experience that helped him develop a dietary program that incorporates prayer.
For three years, he conducted free grocery tours, showing people that they did not have to burn a hole in their pocket. Martin showed his audience that they did not need to use supplements and superfood to lose weight either. It led him to launch Thrive Weight Loss, which the website claims changed thousands of lives. Martin lost himself in the daily grind of profit and losses, so he decided to quit.
He started a lifestyle brand that he refers to as a wellness ministry called Shibboleth. "You will learn how to combine everyday foods in such a way that you target and remove unwanted body fat easily and permanently," he said.
"You can have anything you can imagine as long as you learn our special way of combining these foods. By following our simple system, you will neutralize your blood sugar thereby shutting down the fat bus," Martin explains on the website.
The subscription costs $99 for a whole year and $9.95 for a month. Weekly subscriptions cost $4.95. It provides a package of educational information, videos on weight loss and alternate meal plans. Participants also get to interact with a community of people looking to lose weight like themselves.
Here are some of the advantages and disadvantages:
Is the focus on calorie deficit good?
The U.S. Dietary Guidelines recommend that women eat 1,200 to 1,500 calories and men eat 1,500 to 1,800 calories. But the shibboleth diet suggests eating between 900-1,500 calories a day in order to create a calorie deficit, enabling weight loss.
The negative calorie deficit could cause headaches, giddiness, craving and lower energy. The regimen recommends a multivitamin sold by them, but a low calorie diet cannot make up for the various nutrients of a balanced diet.
The impracticality of this diet lies in the fact that weight loss happens rapidly at first, but people end up recovering the weight after some time. Experts tend to recommend small reductions in calories for long time weight management.
Feedback mechanism helps people stay accountable
Every week members are expected to participate in a class where they are given feedback and support. People generally tend to not stick to their dietary goals and fall back into old patterns due to a lack of self control. This program holds participants accountable and increases commitment to the diet. Facebook groups enable them to motivate each other and share tips.
Emphasizes nutrient-dense foods
The diet emphasizes lean protein, low fat dairy, vegetables and fruits. All these foods have been shown to reduce diabetes, heart disease and cancer. The trainers sell certain calorie-free treats such as pancake syrup and coffee creamer for people to indulge their sweet tooth once in a while.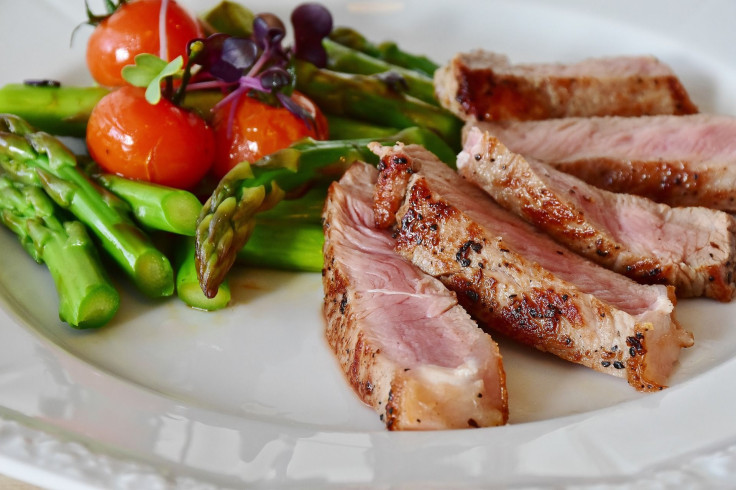 Published by Medicaldaily.com