UCSF Online Abortion Course Aims To Teach What Most OB-GYN Schools Aren't — Quality Care And Public Health Implications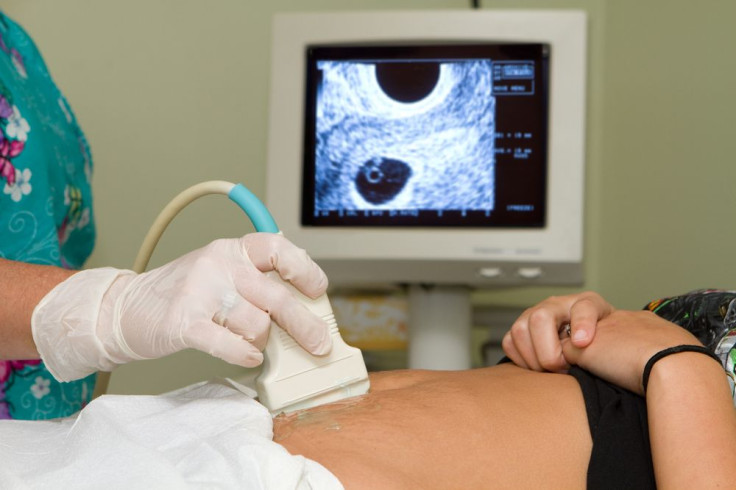 Part of the Internet's greatness comes from its accessibility, allowing us to find whatever we can't find at our local stores. Though it's not a piece of clothing, abortion education is also scarce, and starting on Oct. 13, one of the first — if not the first — online abortion classes will begin.
The class is called "Abortion: Quality Care and Public Health Implications," and will be held by the University of California, San Francisco's Dr. Jody Steinauer, an associate professor of obstetrics, gynecology, and reproductive sciences. It's meant to offer a more in-depth view of abortion, delving into the reasons abortion is stigmatized, clinical practices for safe abortions, and "the professional obligations of health care practitioners to ensure that women have access to safe abortion care," the website for the class says.
Obviously, these are aspects of abortion that should already be taught to health care providers. But Steinauer sees major gaps in the health education structure. These gaps begin early, with disparities in the way kids learn about sex, pregnancy, and abortion in schools. According to the Guttmacher Institute, only 13 states require that teachers inform their students about the negative outcomes of teen sex and pregnancy. Meanwhile, 25 states mandate teachers to stress abstinence, while 19 states emphasize having sex only after marriage. Seems counterintuitive to teaching women (and men) about their health, and more geared toward avoiding the subject.
But avoiding the subject continues later on in universities and medical schools, where coursework on abortion can be limited, with some courses only devoting one session to the subject. Even people who aspire to be gynecologists or obstetricians, who are mandated to learn at least something about inducing abortions, can opt out on the basis of religion or moral objections. Under that same loophole, universities can send students to other institutions for those classes. These gaps have led 25 percent of ob-gyn clerkships in the U.S. to report no formal abortion training, The Daily Beast reported. Steinauer's course aims to educate those who are missing out.
The course will teach students from around the world about how abortion education (or the lack of it, rather) diverges from the reality of abortion. Nearly 15 of every 1,000 teens got an abortion in 2010, and the Guttmacher Institute estimates that one of every five pregnancies will end in abortion — this number is consistent with worldwide rates. However, the rates of safe abortions in, say, the U.S. are far different from those in south-central Asia, where only 35 percent of abortions are safe. Considering that an abortion conducted by a trained doctor is far safer than childbirth, it should be in gynecologists' and obstetricians' best interest to learn about abortion, even if they don't necessarily agree with it. After all, their first priority should be women's health.
"Unintended pregnancies happen and women will access abortion," Steinauer told The Daily Beast. "How can we, as a community that cares about women, help to decrease morbidity and mortality from unsafe abortions? How can we make abortions safer? How can we make them more accessible?"
As mentioned above, religious and moral stigma produces these gaps between abortion education and reality. Steinauer hopes that her class will help people come to terms with their true feelings about abortion in an effort to promote conversation rather than avoidance, and to help doctors learn to manage their feelings while keeping their communities' health in mind. In doing so, she might be able to start breaking down the barriers women looking for abortions face in the U.S. and the rest of the world.
Published by Medicaldaily.com