5 Most Violent Attacks on Planned Parenthood: Why a Buffer Zone May Be Necessary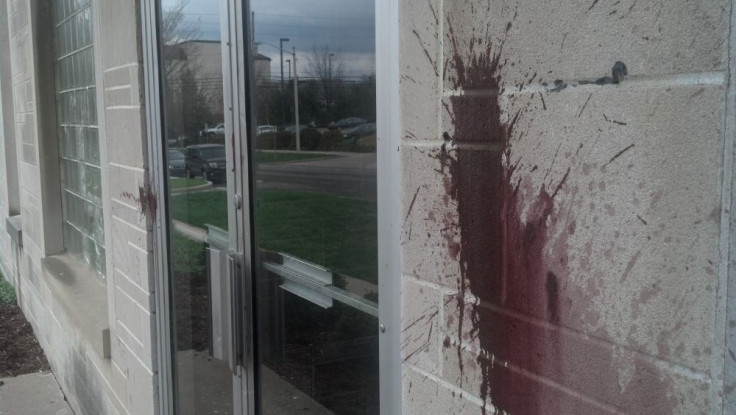 The San Francisco Board of Supervisors may soon approve a proposal to create a 25-foot buffer zone around the city's Planned Parenthood clinics. The goal is to protect patients going in and out of the clinics from harassment dished out by protestors.
Aggresive protestors can be mean — and in some cases, violent. Here are five of the most violent attacks perpetrated on Planned Parenthood clinics in the United States.
1. Fire in Sioux Falls
In 1999, a man named Martin Uphoff used explosives to set fire to a Planned Parenthood clinic in Sioux Falls, South Dakota. Although the damage was minimal, Uphoff was sentenced to 60 months in prison for the felony, according to the National Abortion Federation. Luckily, no one was hurt.
2. Jesus-Inspired Demolition Derby
On the anniversary of Roe v Wade in 2009, Matthew Derosia rammed his SUV into the front entrance of a Planned Parenthood clinic in St. Paul, Minnesota. Derosia, who had a history of mental illness, claimed that Jesus told him to do it. According to the St. Paul Star Tribune, after smashing the door a few times, he got out of the vehicle and "was heard shouting Bible verses and the words, 'Close down the Auschwitz death camp.'" Although he caused thousands of dollars' worth of damage, no one was injured.
3. Windowsill Fire-Bombing
In Grand Chute, Wisconsin, in 2012, Francis Grady was arrested for bombing a local Planned Parenthood clinic. The bomb was placed on a window sill, and caused a fire that led to damage of one of the exam rooms. No one was injured, but afterwards, the FBI reaffirmed its commitment to better protect women's access to reproductive health facilities. When asked why he did it, Grady responded "because they're killing babies there."
4. Out Come the Knives
In 2012, a confrontation outside a Grants Pass, Oregon clinic led to physical violence. Kailah Clair, a 22 year old woman, argued with Christopher Tolhurst, who had signs denouncing Planned Parenthood. She kicked over his signs and yelled at him. Tolhurst pushed the woman, who came back later with her father, Ted Clair. Witness said that Clair then pushed Tolhurst to the ground and punched him in the face. Fighting back, Tolhurst stabbed Clair seven times in the abdomen and neck, according to the Oregonian.
5. Ax Attack
In 2013, Benjamin Curell was taken into custody by Bloomington, Indiana police on suspicion that he took an axe to the local Planned Parenthood clinic, and then vandalized it with red paint. Bloomington police Captain Joe Qualters told the local ABC affiliate that "The suspect made statements indicating the facility was targeted due to abortions being performed there. He stated his intent was to damage the building because they 'kill' and 'murder' babies. He attributed his actions to his religious beliefs."
Published by Medicaldaily.com