Alaska Lawmaker Would Require Pregnancy Tests At Bars And Restaurants To Reduce Levels Of Fetal Alcohol Syndrome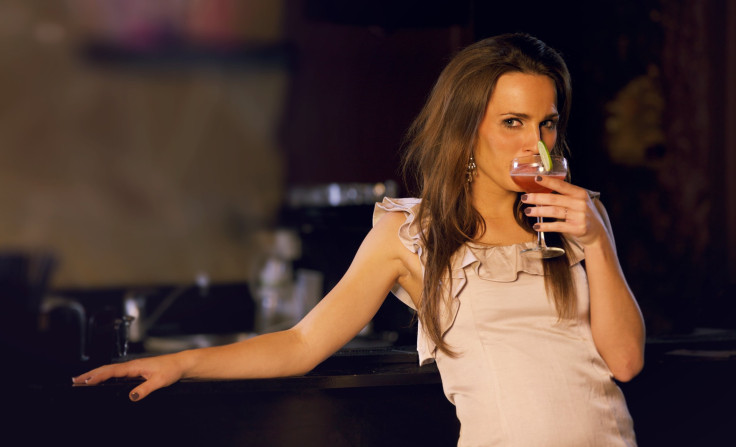 Like the Blues Brothers, Alaska State Sen. Pete Kelly is on a mission — from God. The lawmaker is pushing to require state-funded pregnancy tests in bars and restaurants in an effort he says would help lower the rate of fetal alcohol syndrome (FAS).
The proposed law would target women ordering alcoholic drinks who might be in the early stages of pregnancy.
"If you have people who are binge drinking or chronic drinkers, we're hesitant to say 'use birth control as your protection against fetal alcohol syndrome,' because again, as I say, binge drinking is a big problem," Kelly said on Monday. "If you think you can take birth control and then binge drink and hope not to produce a fetal alcohol syndrome baby, you may be very wrong."
Speaking in Anchorage, Kelly noted that some women who drink heavily may unwittingly harm their unborn babies, especially early in the first weeks of gestation. Indeed, a recent study from Norway shows that 12 percent of women engaged in binge drinking during their first trimesters of pregnancy, while 10 percent drank lightly throughout pregnancy.
Naturally, the proposal drew the opprobrium of feminist bloggers at Jezebel, who referred to Kelly as "the absolutely bats--- crazy man." Critics specifically took aim at the lawmaker's assertion that "women sometimes forget" to take birth control, as responsible stewards of the human womb.
"I guess he's saying 'all you drunk ladies will be too drunk to use your birth control.' Oh, OK. When he was done speaking, State Sen. Berta Gardner (D), who might be my new favorite person in the world, asked that the record be corrected to show that birth control is used to prevent pregnancy, not fetal alcohol syndrome," one blogger wrote.
In an interview with the Anchorage Daily News, Kelly said last week that the proposal to put pregnancy tests in bars and restaurants assumes "if you know you're pregnant, you won't drink." Still, the lawmaker says he does not support making birth control more widely available by offering it for free to women, Jezebel opined.
Still, both sides might be missing the point. According to the Norway study, women most at danger of abusing alcohol while pregnant — thereby increasing their chances of birth defects such as FAS — are those suffering from depression and similar mental health problems. Among pregnant women with low mood in that study, binge drinking rates rose substantially during the second and third trimesters.
If Kelly really is serious about preventing FAS, he might instead require mental health testing for women to "pass the bar."
Published by Medicaldaily.com