Baby Daddy Test: Post-Porn Saliva Test Can Predict If A Man Is Ready To Become A Father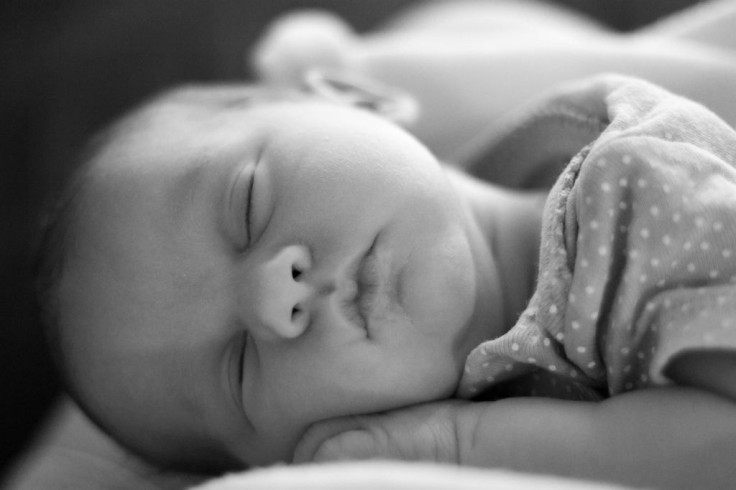 You can predict whether or not a man is ready for fatherhood by simply looking at his saliva shortly after he's watched an erotic video, according to a new study published in Psychological Science. Apparently, this is because men who are more interested in having babies exhibit a lower testosterone response to the stimulating footage.
Although it's clear by talking to some men that they're more family-orientated than others, researchers from the University of Chicago investigated whether there were also biological changes capable of indicating a man's inclination toward fatherhood. Is this readiness psychological or did it also have a physical effect on the body?
To determine this, the team recruited 100 young heterosexual men — mostly university students — none of whom were fathers prior to the study. Prior to the study, the men were told their hormonal activity would be analyzed in response to sexual and stressful stimuli, and that this information would also be compared to their personality traits and relationship preferences, co-author Dr. Dario Maestripieri told Medical Daily in an email.
Volunteers were asked to answer 12 questions meant to gauge their interest in babies. They were also asked to complete a 20-question survey assessing their feelings about certain ideas, such as casual sex and their relationship with their family. During this survey, they were asked to agree to statements like "I have to be closely attached to someone before I am comfortable having sex with them" and "I often get emotional support and practical help from my blood relatives," a press release reported.This was done to gauge what the researchers called a life-history strategy.
"Fast and slow life-history strategies refer to a difference in the extent to which men are orientated toward sexual promiscuity and casual sex versus monogamy and fatherhood," Maestripieri said. "In the context of our study, high interest in babies equals slow life-history strategy" and a low testosterone reactivity to sex, while a high testosterone reactivity to sex relates to a fast life-history strategy.
After answering the questions, the men were asked to provide a saliva sample to serve as the control before being left alone in a room to watch a 12-minute erotic film. They then provided another saliva sample once the film was over and then again 10 minutes later.
Results showed men who expressed a greater interest in babies had relatively smaller increases in testosterone after viewing the videos when compared to men who had less interest. This difference remained regardless of the participants' relationship statuses.
"Young men who don't like babies as much get more physiologically aroused by visual sexual stimuli," Maestripieri said in the press release. "Young men who like babies more are less sexually aroused by novel sexual stimuli, but presumably enjoy sex more in the context of stable monogamous relationships with partners they know well."
The reason for this difference in testosterone reactivity may indicate an evolutionary trade-off. According to one theory, Maestripieri said, there is a trade-off between a man's ability to invest resources into mating versus parenting. Based on the evidence found in this study, he suspects varying levels of testosterone may be an indication of this trade-off. As for when these differences in testosterone reactivity first emerge, he said no one knows.
"It is possible that relatively stable differences in testosterone reactivity to sex stimuli first emerge right after puberty, or it is possible that they emerge a few years later," Maestripieri said.
While it's unlikely that men will get post-porn viewing saliva tests to determine if they truly are ready to start a family, this is reportedly the first time that science has found a mind-body connection in this sort of way — something Maestripieri described as both "novel" and "exciting."
"[These results] suggest that, when it comes to sexuality, reproduction, and parenthood, there are strong mind-body connections that are not masked by people's upbringing, socioeconomic status, education, etc.," he said.
Source: Maestripieri D, Ziliolo S, Ponzi D, et al. Interest in Babies Negatively Predicts Testosterone Responses to Sexual Visual Stimuli Among Heterosexual Young Men. Psychological Science. 2015.
Published by Medicaldaily.com