Beer For Creativity: 'The Problem Solver' Comes With Scale To Measure When You're At Your 'Creative Peak'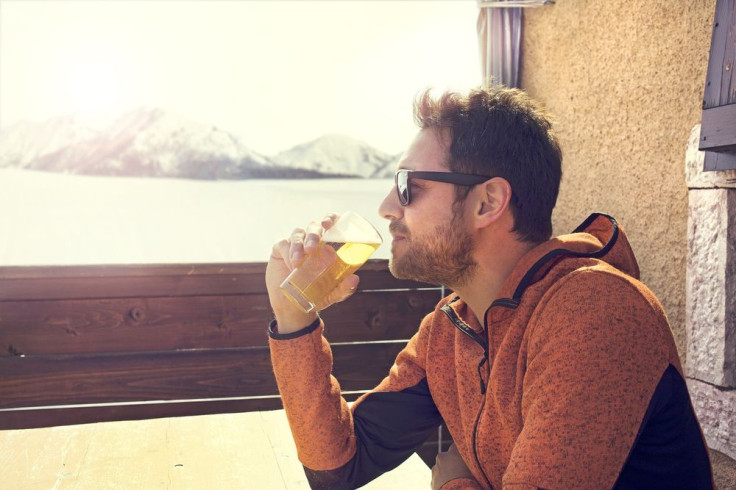 As if you didn't need another reason to drink, creative agency CP+B Copenhagen just teamed up with Danish brewery Rocket Brewing to design a beer that will boost your creativity. After all, it's often while relaxing at a bar, drinking a pint, that we find ourselves thinking more creatively about the tasks at hand — whether at work, at home, or elsewhere.
The beer, a 7.1 percent-alcohol by volume India Pale Ale is called "The Problem Solver." Its bottle design is based on research from University of Illinois Professor Jennifer Wiley, who determined that a person's "creative peak" comes when they reach a blood alcohol level of 0.075. So, in order to get people as close to this level as possible, the bottle includes a scale, which shows creativity-searching drinkers where to stop drinking, based on their weight.
"We have often experienced that the best creative ideas, that we have come up with, are not necessarily done within the agency walls, but often at after-hours social gatherings at our local pub," CP+B Copenhagen managing director Mathias Birkvad told
Fast Company
. "As an ad agency, we believe that creative thinking can solve any problem. So why not take the idea a step further and use the beer to do something good?"
The idea is certainly creative, and it actually will work if done correctly — drinking in moderation is key at the end of the day. Besides Wiley's own research, other studies have shown how alcohol induces creativity. One such study, called the "Newt/Judge Experiment," involved 18 advertising creatives who were split into two groups. One group was allowed to drink all the alcohol they wanted, while the other group only got water. Each group worked on an ad campaign about binge drinking for three hours, after which their ideas were judged by top creative directors. The drinkers came out on top with four out of the five best ideas — they also had the most ideas.
With that said, get out there and try to find The Problem Solver, or get your hands on a breathalyzer. Either way, cheers to creativity!
Published by Medicaldaily.com