Blood Tests That Don't Hurt? Tasso Inc. Receives $3 Million To Advance Painless Prototype
Blood tests are painful and inconvenient — but Tasso Inc., a company run by former students of the University of Wisconsin-Madison, is closer to developing a painless alternative.
According to a press release from UW-Madison, Tasso is in the process of perfecting a prototype device the size of a ping-pong ball that extracts small blood samples when held against the skin for two minutes. A "slight vacuum" in the device is what helps blood flow into an attached tube, which can then be mailed or handed to a lab. Ben Casavant, vice president and co-founder of Tasso, explained "the technology relies on the forces that govern the flow of tiny fluid stream."
"At these scales, surface tension dominates over gravity, and that keeps the blood in the channel no matter how you hold the device," he said.
Casavant was studying microfluidics — the study of cell biology — at UW-Madison when he and his two co-founders, Erwin Berthier and Ben Moga, realized they wanted to start a company, not necessarily what kind of company. He and his fellow classmates just knew they wanted to apply what they were learning in the classroom in some way so that they could help others. Enter: pain-free blood tests.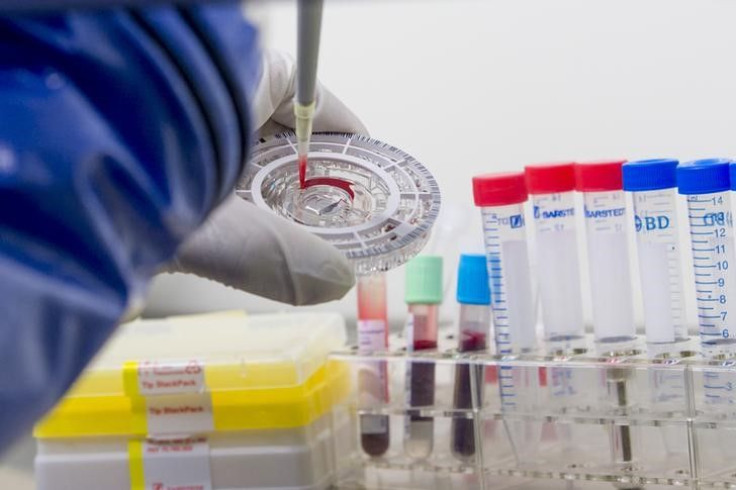 Apparently, those who have used the device so far have said it's almost entirely painless. Even better, the Defenses Advanced Research Projects Agency (DARPA) granted the company an additional $3 million to advance their device, so it may soon be something everyone can experience. This grant will primarily "fund work with companies that make blood preservatives" in an effort to ensure the extracted samples remain fit for analysis.
Reduced pain is a major selling point for those currently afraid to get a blood test or too busy to drive to get tested in the first place. But, from a health practitioner's perspective, Casavant said the device could simplify manufacturing and cut costs.
The DARPA grant is a big deal, too, because Casavant said initially, investors were skeptical of their device. Now that they're receiving major grants from reputable companies, Tasso is starting to be taken seriously. Next, the company hopes to find "the killer application," which is to say who is going to buy the device and for how much?
UW-Madison reported if all goes well, Tasso will submit an application for the device to the Food and Drug Administration later this year.
Source: Pain-free blood tests. University of Wisconsin-Madison, 2015.
Published by Medicaldaily.com