Country Singer Wade Hayes Wins Battle Against Colon Cancer, Raises Awareness With Multiple Organizations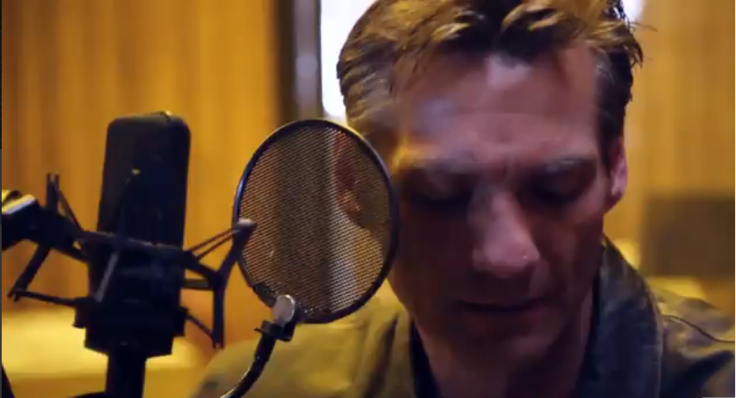 Many people are unaware that colon cancer is the second leading cause of cancer-related deaths in the United States for both men and women combined. It is also the third most commonly diagnosed form of cancer in the country, as an estimated 136,000 cases are recorded annually. Despite this alarming statistic, colon cancer is extremely preventable with routine screenings, yet many still refuse to undergo proper testing. Fortunately, Medical Daily was able to talk with Wade Hayes, a country music singer and colon cancer survivor, along with Dr. Manish Shah of the Gastrointestinal Oncology program at Weill Cornell Medical College to learn more about this disease in light of Colon Cancer Awareness month.
From the start of his career on the country music scene, Wade Hayes showed much promise. Finding his beginnings in 1994 with a number one Billboard hit, Old Enough to Know Better, Hayes was an instant success, with many other chart-toppers in the years to follow. Unfortunately, his career came to a halt in 2011 when he received a shocking diagnosis: At age 42, Hayes found out he had stage 4 advanced colorectal cancer.
As a healthy individual under the age of 50 with no family history of the disease, Hayes was stunned. "I was stage 4, and that was a pretty serious prognosis," Hayes told Medical Daily. "[When I was first diagnosed] I had undergone a large surgery, initially, and six months of chemotherapy. I made it a year, and the cancer came back, this time in my lymph nodes. After another round of chemo, and other medicines, and another surgery … I am very happy to say now there is no evidence of the disease."
According to Shah, cases like Wade's are becoming more common. "The instances of colon cancer above 50 is declining two percent per year," he said. "However, early onset colon cancer, at ages 30 and 40 is rising." Despite this new trend, screenings, the number one preventive measure, do not occur as frequently as they should. Shah notes, "30 percent of people eligible won't get screened."
After his three-year-long journey, Hayes's oncologist told him he was officially in remission. Feeling inspired by the outstanding news, Hayes wrote Go Live Your Life, a song about newly restored hope after such a serious diagnosis. "[My oncologist told me], Wade, this is a big deal, you were stage 4, and now there is no evidence. You need to go live your life. That hit me like a ton of bricks," he said. Now, Hayes has partnered with the Colon Cancer Alliance's Blue Note Fund and Genentech to bring awareness to this worthy cause through his new song.
"With everything that's happened, I wanted to give back to the community. Genentech have very generously agreed to donate one dollar for every download of Go Live Your Life to the Blue Note Fund, until they reach $50,000." The Blue Note Fund supports patients with late-stage, colorectal cancer by providing for them and their families who need financial help. In just one year, the Blue Note Fund was successful in raising $120,000 for more than 400 patients and their families.
"The key message is that we want to raise awareness so that people can get screening," Shah said. "Most of time colon cancer starts at polyp, and that is precancerous. It can be removed during a colonoscopy." Shah also notes, "[a patient] can have variety of symptoms like abdominal cramps, unexplained weight loss, blood in the stool … [or] a patient may not have symptoms at all, so screening is essential."
In addition to his message of getting screened, Hayes offered advice to those experiencing a colon cancer diagnosis. "Somebody told me something that helped during the hardest time in chemotherapy, and that was visualizing when this was finished, or visualizing a time where things were better and not concentrating on where I was but where I wanted to be." It was through visualizing a future without cancer, along with prayer, that Wade was able to push forward and continue on with his love for music.
To find out more about the symptoms of colon cancer, screenings, further statistics and getting involved in the cause, visit www.ccalliance.org. As Wade demonstrates through his recovery, a cancer diagnosis is not the end, and there is much we can do together to help treat and prevent colon cancer from affecting more lives.
Published by Medicaldaily.com