Couple Allows 5-Year-Old Transgender Daughter, Ryland Whittington, To Realize Dream Of Becoming A Boy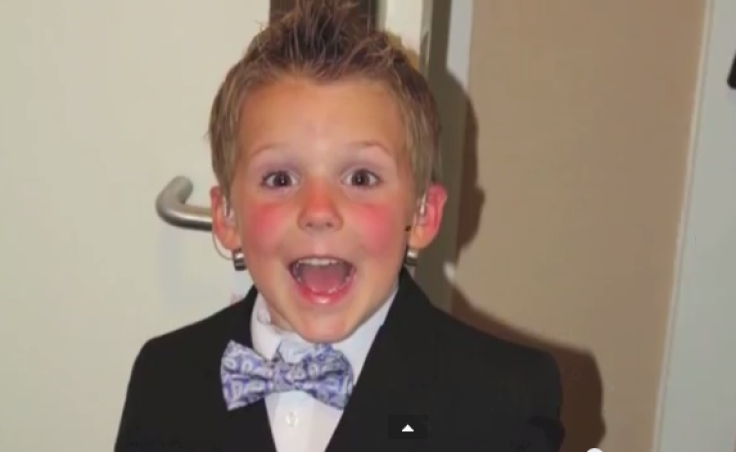 Like all parents, Jeff and Hilary Whittington want nothing more than to see their children happy and comfortable in his own skin. At first, the couple didn't know what to think when their first child Ryland, born female, started to show apprehension about being a girl. After chalking his tomboyish behavior up to a phase, the Whittingtons decided to consider the possibility that their daughter was actually transgender.
"When the family dies, I will cut my hair so I can be a boy," Ryland told his parents, according to the video below. "Why did God make me like this?"
Fearing for the shame their daughter may feel as a result of being transgender, Jeff and Hilary delved into research surrounding the psychology of people like Ryland. They were horrified to learn about the suicide rates for transgender people due to the stigma gender identity receives. The recent National Transgender Discrimination Survey revealed that a staggering 41 percent of transgender or gender-nonconforming people have attempted suicide at one point in their lives.
Acknowledging their daughter was only 5 years old, the San Diego couple still felt it was time to let what their daughter was feeling on the inside reflect on the outside. They started by cutting Ryland's hair down to a length more suitable for a boy and started using masculine pronouns "him" and "he" instead of "her" and "she." Even after some friends and family spurned their decision to comply with Ryland's decision to become a boy, the family knew they had made the right decision.
"One of the most inspiring things that Harvey Milk had done as far as our family is concerned was to encourage people to come out; to let their voices be heard; break down the walls, break down the barriers and start allowing people to see them for their authentic selves and be true to themselves, and this is our coming out. This is us making our voices heard," said Jeff Whittington at the sixth annual Harvey Milk Diversity Breakfast, where the family accepted the Inspiration Award.
Published by Medicaldaily.com