Danica Patrick Unveils Pink GoDaddy Car In Support Of Breast Cancer Awareness Month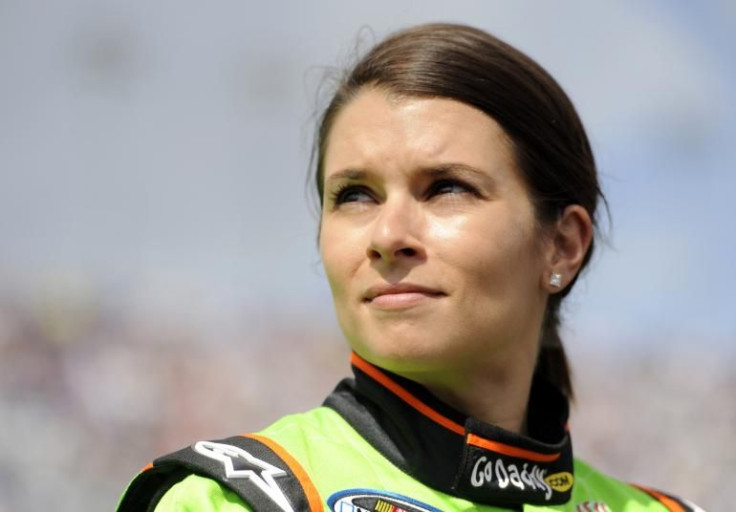 NASCAR driver Danica Patrick unveiled her pink GoDaddy.com No. 10 car this past Tuesday to kick off the beginning of National Breast Cancer Awareness Month. GoDaddy is also partnering with the Public Interest Registry to donate $50,000 to the National Breast Cancer Foundation (NBCF).
Along with the $50,000 donation, a portion of the profits collected at Patrick's NASCAR trailer for the month of October will also be donated to the NBCF. The severity of a breast cancer diagnosis is all too familiar for GoDaddy CEO, Blake Irving, whose mother is the longest-surviving breast cancer patient in New Mexico.
"My mom is an amazing woman, who not only is surviving breast cancer, but is thriving … living an active lifestyle and giving a lot of inspiration to the people she meets," Irving said in a statement. "Our commitment to the cause right now at GoDaddy is to stand up and do our part financially, but also to inspire more people to join the fight against breast cancer."
Patrick's pink No. 10 car is expected to hit the tracks this Sunday at the Hollywood Casino 400 in Kansas City. The pink Chevrolet will be featured in four races throughout October. James Hinchcliffe's GoDaddy No. 27 car will also be painted pink for this weekend's Shell and Pennzoil Grand Prix of Houston races.
"GoDaddy has been such a strong partner in the fight against breast cancer," Patrick explained. "The fact GoDaddy wanted to 'go pink' for the whole month of October really says a lot about our commitment to this cause."
According to the National Breast Cancer Foundation's website, around 220,000 women in the U.S. are diagnosed with breast cancer each year, leading to an estimated 40,000 deaths. Breast cancer is the most common cancer in women and the second leading cause of death. To learn more about what you can do to aid breast cancer research, visit the NBCF's website.
Published by Medicaldaily.com