Perceptions Of Perfection Part II: What The 'Ideal' Male Body Looks Like Across 19 Countries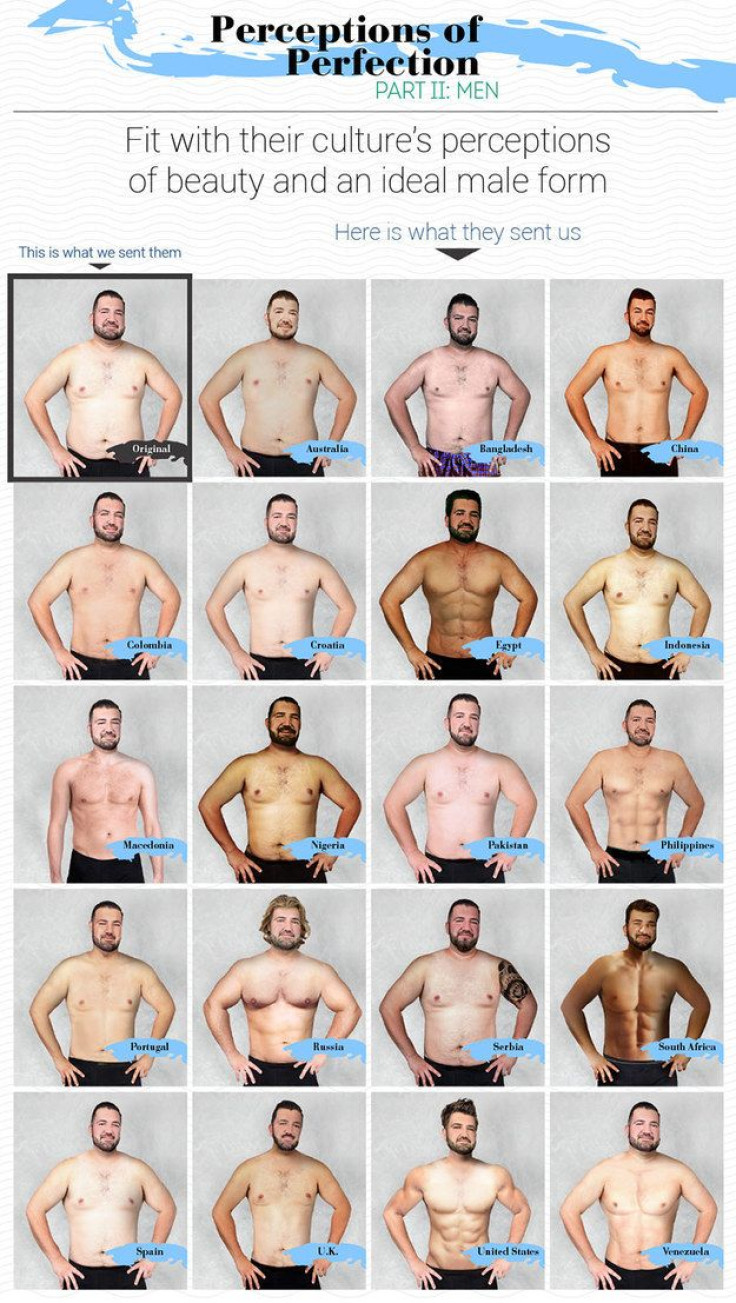 Body image isn't only a female's burden; men around the world, too, must often live up to certain masculine standards to be deemed attractive. While women are pressured to be sexual, supple, thin but still curvy, and perfectly feminine, men often experience a similar pressure to be tall, strong, bearded, and masculine. The levels of pressure may not be the same, but body image problems still exist for both genders.
Last year, Superdrug Online Doctors — an online pharmacy based in the U.K. — explored what the ideal female body looked like across different countries. Now, they're returning to the same project, this time turning the spotlight onto men in the hopes of better understanding male body image issues.
On their project website, they note that "the quest for a perfect body transcends gender," adding that "[f]ueled in part by the media and popular culture, men around the world may feel even more body image-related pressure than women do — pressure to be stronger or slimmer or more masculine. Our goal with this project is to fuel a revolution: to spark real change about body image, to empower people to prioritize health above appearance, and to promote body confidence around the world." Click on the slideshow to see the results.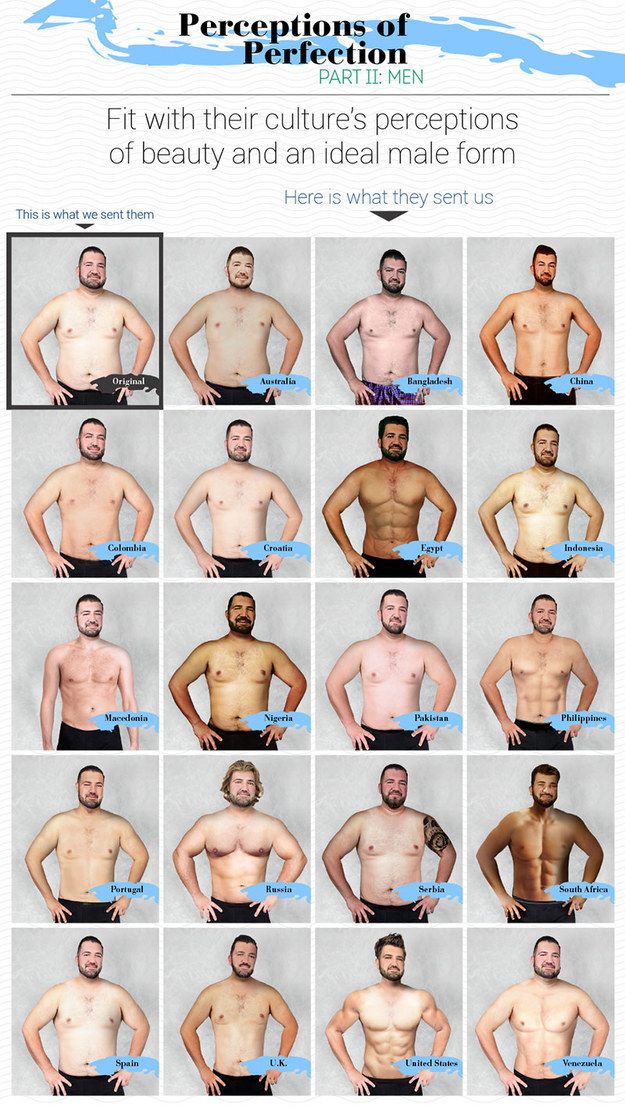 Published by Medicaldaily.com