Kosher Pot: World's First Certified Kosher Medical Marijuana Will Be Sold In New York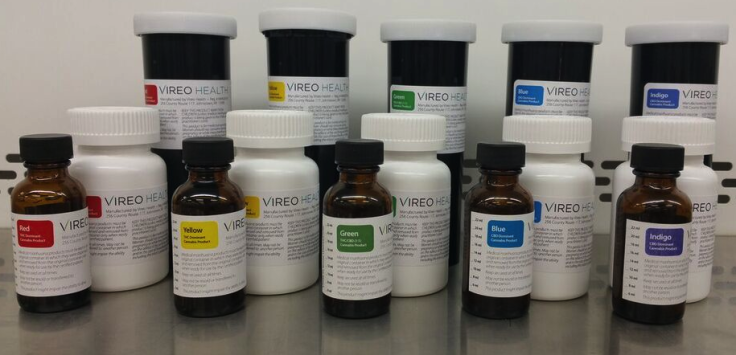 A New York dispensary will offer kosher certified marijuana starting in January. Vireo Health of New York, one of the five companies permitted to grow the cannabis, has received their certification from the Orthodox Union (OU).
Ari Hoffnug, the CEO of Vireo Health tells Medical Daily that he thinks this is a step in right direction to combat the stigma associated with medical cannabis. "It is our hope that having the OU certification will help to send a message to all faiths and backgrounds. That if you need to use medical marijuana you shouldn't feel guilty or shamed," said Hoffnug.
The OU is one of the largest and oldest Jewish organizations in the United States. They are responsible for certifying many kosher products and their guidelines for certification are very stringent.
Usually kosher certification is meant for animal and dairy products, not fruits and vegetables. But since the marijuana plant cannot be sold as is, New York State law requires that it be infused into other products. The cannabis extract products will be sold in the form of oils, vaporization cartridges, and capsules, which is why the entire product has to be kosher certified.
"We grew the plants, dried them, and extracted their oils to infuse them into capsules, tinctures, and vaporization cartridges. Hoffnung said, "And now after inspection from a rabbinical staff to our facility, they confirmed that these products are natural and will it will receive the OU stamp,"
The products are already packaged and ready to be distributed. However, the process is not like going to the store and picking up a pack of cigarettes. Patients needs to get approval from a physician and from the state before being allowed to make a purchase.
The Compassionate Care Act, which sets regulations for patients and practitioners says that only those with "serious illnesses" are eligible for medical marijuana. Diseases such as HIV, Lou Gehrig's disease, and Parkinson's fall under that category. Patients who need cannabis will have to receive a recommendation from their medical practitioner under the New York State Medical Marijuana Program . Then they have to register for an identification card, after which they are eligible to purchase from a licensed New York State marijuana dispensary.
One downside is that patients will have to pay out of pocket for their products. "We haven't finalized the prices, but we do know that these products are not eligible for prescription drug coverage," Hoffnug said. Pricing for all medical marijuana is set by the Commissioner of New York.
And despite the bureaucracy of this all, Hoffnug says that he has already received great feedback from potential patients. "I've had people thanking us for this step and I'm hoping this positivity continues."
Published by Medicaldaily.com