Limes In Short Supply As World's 'Worst Agricultural Disease' Attacks Citrus Crops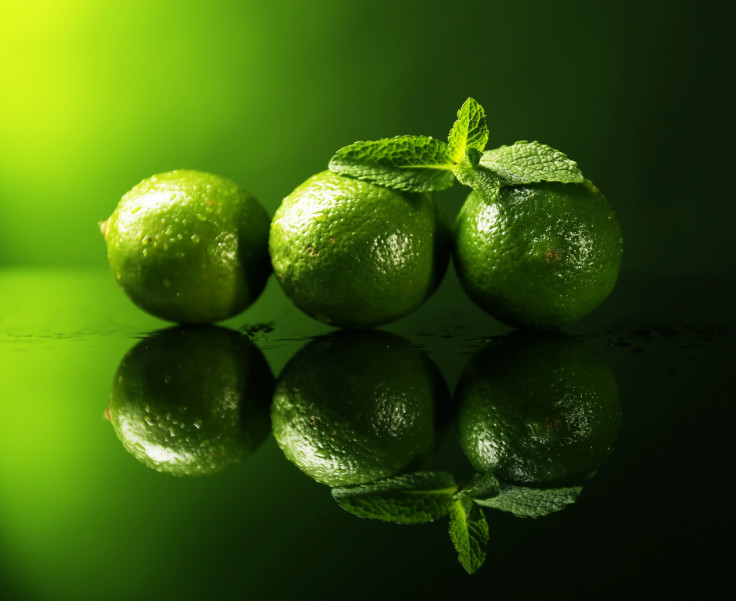 They chased the spice over the vast deserts of Frank Herbert's fictional Dune, and the oil on Earth. But for the denizens of Jimmy Buffett's "Margaritaville," there is only one pressing concern — the acquisition of limes to flavor the guacamole and icy frothed drinks served with a rimmer of salt.
That self-delusional pursuit of happiness has been harshed this year by regional violence, drought, and plant disease in Mexico, where most of our limes are grown in Colina. Lime prices nearly doubled to $100 per case this year following the supply shock, according to the U.S. Department of Agriculture.
In fact, the average individual lime price rose from 21 cents to 53 cents. Ronnie Cohen, vice president of sales for Vision Import Group, told USA Today the price had never been so high, with afficionados of the fruit now referring to "ore verde," or green gold.
"We're at an unprecedented price point," Cohen said.
The steep lime appreciation has even drawn the interest of some drug cartels, according to The Week, as some traffic in stolen limes on the black market.
However, the shortage is expected to remain short-lived, with a good lime harvest expected for May. Meanwhile, most restaurants will refrain from raising prices for Margaritas and other lime-related offerings, sometimes substituting for lemons, according to Annika Stensson, spokeswoman for the National Restaurant Association.
Much of the supply disruption may be attributed to huanglongbing, known as citrus greening disease, which had previously hit a significant portion of Florida's citrus crops before spreading to Mexico, too. The bacterial disease is spread via the Asian citrus psyllid, a small flying insect whose visits presage death by a few years. Since 2005, the disease has cost Florida's citrus industry some $2.5 billion in a $2 billion per year industry.
Though ravaged by the world's most serious agricultural diseases, limes are expected to be stocked in most supermarkets throughout the United States — just a higher price, says Lance Jungmeyer, president of the Fresh Produce Association of the Americas. "Stores are not going to quit carrying limes," he told USA Today. "Odds are you'll still find them."
Published by Medicaldaily.com