MyFitnessPal App's Newest Feature Shows Users Their Daily Steps And Syncs With Fitness Trackers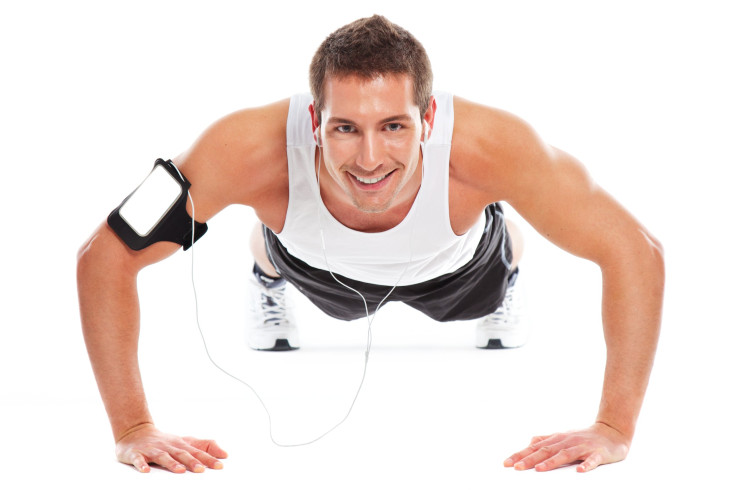 Exercise is about to get more electronically savvy. The over 50 million people who already use the MyFitnessPal smartphone app will soon have access to its newest feature, which is sure to be a game-changer in the digital fitness world. The feature, dubbed Steps, will track users' daily movement and allow them to store fitness information on a personal tracker band.
The new feature takes advantage of the iPhone 5S's M7 chip, which is powerful and efficient enough to constantly track activity without draining the phone's battery, Forbes reported. It will also be able to sync information with users' fitness activity devices, such as the Fitbit tracker band or Nike Fuelbands. "The amount of data you have available to you is going to grow exponentially. What's exciting is what you can do with the data in the future," MyFitnessPal CEO Mike Lee explained to Forbes. According to Science World Report, the new feature will encourage people to become more active once they are aware of how many calories they're burning by walking.
Lee created the MyFitnessPal program nine years ago as a desktop application, and it became available for iPhones in 2009. The app, already used by millions, is one of the first to track food intake. It acts as a food diary to help users record their meals to help monitor their daily intake and cut out any particular food that may be causing them to gain weight. The app uses a combination of your daily calorie intake and your workout information to give a net total calorie intake for the day. (The average user loses 10 lbs. per month.)
Membership is free and gives users access to searchable food database that lists the calories of nearly four million items. MyFitnessPal also enables the user to create a personalized diet that can be built around other popular diet fads, such as the South Beach Diet.
The 50 million registered users of MyFitnessPall have helped the app build up one of the largest databases of people fitness information. "I would argue my phone has more information than my health records. It's gathering my runs and caloric intake, my sugar intake," Vaughn Kauffman, a health care industry consultant, explained to Forbes. It's not surprising, ranging from health care providers to researchers, that many would like to have access to this information. For now, the enormous database will remain private.
Lee's future plans for the app include providing recommendations on what users should eat, based on the input of other users. According to Science World Report, MyFitnessApp hopes to become one of the first comprehensive windows into an individual's heath.
Published by Medicaldaily.com