Natural Hibiscus Extract, Gossypin, May Be Effective Melanoma Treatment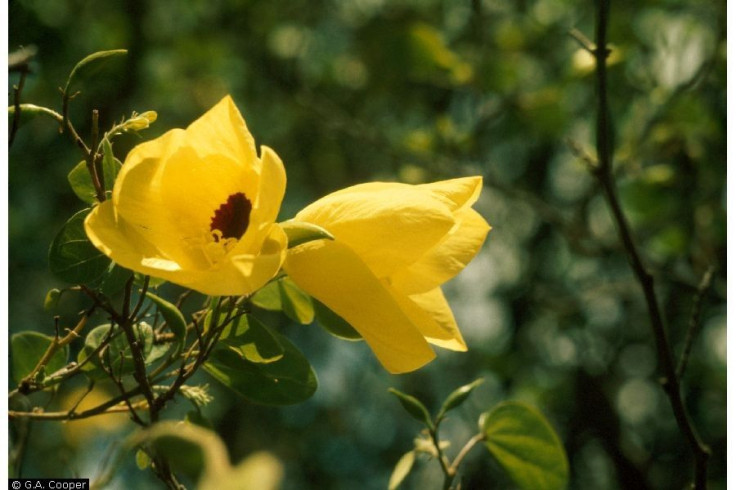 A natural substance called gossypin, extracted from the flowers of cotton and hibiscus plants, has been proven effective as a treatment for melanoma, the deadliest and most aggressive form of skin cancer, in lab tests— the next step is to see whether it works in humans.
Dr. Hareesh Nair of Texas Biomedical Research Institute led a group of researchers in a study that examined gossypin's mechanism of action as a potential melanoma treatment, which was recently published in the journal Molecular Cancer Therapeutics.
Melanomas will be diagnosed in about 76,690 Americans this year, according to the American Cancer Society, and the rates have been rising for at least 30 years. Over 9,000 people are expected to die of the illness, and while the cancer typically develops in adults, it is being increasingly more common in children.
Standard melanoma treatments include chemotherapy and surgeries to remove tumors, and the earlier the skin cancer is diagnosed, the more effective treatment can be.
For the time being, however, there is no single therapy that can treat all melanomas. The study researchers write that the median survival rate for patients with advanced melanoma is less than 10 months, and therapies for metastasized melanomas are often ineffective.
"We identified gossypin as a novel agent with dual inhibitory activity towards two common mutations that are the ideal targets for melanoma treatment," said Nair in a statement.
Nair and his team found that the hibiscus plant extract inhibited the growth of human melanoma cells by stunting the activity of two mutated genes called BRAFV600E kinase and CDK4, which are seen in up to 70 percent of melanoma cases. It's possible that gossypin shuts these genes down by directly binding to them, taking the place of other molecules that would normally activate them.
Gossypin treatment for 10 days also reduced tumor volume and increased survival rate in mice that had human melanoma cell tumors.
The results "open a new avenue for the generation of a novel class of compounds for the treatment of melanoma," said Nair.
Recent studies have shown that gossypin has anti-inflammatory and pain-reducing properties, and may also help fight diabetes. Hibiscus vitifolius root extract has been used to treat jaundice in Indian herbal medicine for centuries, and recent research has confirmed its potent liver-protecting properties.
In future research, the research team hopes to figure out how gossypin is absorbed and metabolized by the body in order to develop it into an effective human melanoma treatment.
Published by Medicaldaily.com