New Documentary 'Bottoms Up' Dissects America's Fascination With Big Butts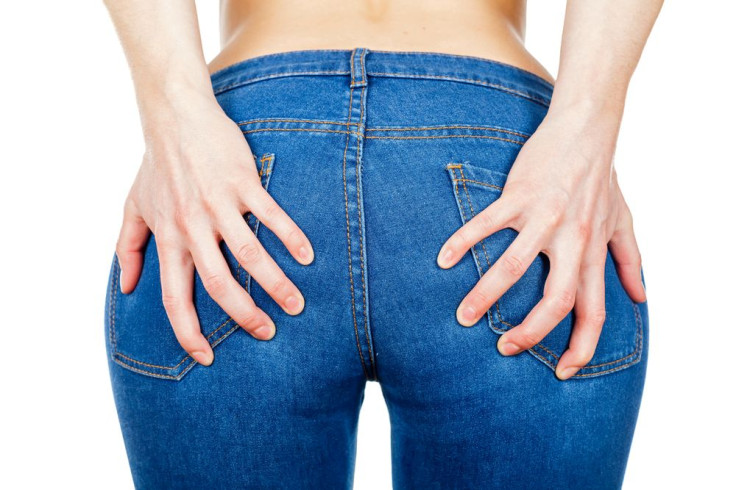 First it was boob jobs, now it's butt injections. Women are going under the knife just to have buns like Kim Kardashian, and Jennifer Lopez. The demand is high, but the cost for a big bottom could be your life.
A new Moguldom Studios documentary called Bottom's Up explores the America's booty obsession. It also discusses the dangerous risks women are willing to take to get a big behind."With an influx of new 'it' girls from Kim Kardashian to Nicki Minaj, the images are inescapable," the documentary's description says. "Women have taken drastic — and often dangerous — measures to achieve the impossible and often unreal."
Tamara Blaine, 22, died after having a bad reaction to silicone butt injections. The woman who gave Blaine the injections waited 90 minutes before calling for help. There are more cases like this, such as the student from London who died at a Philadelphia hotel after receiving butt injections. Buttock augmentation (butt enlargement) surgeries are on the rise. The American Society for Aesthetic Plastic Surgery reports that these operations have increased by 58 percent, a sign that in this generation, it's all about having a nice, round behind.
The Grio says Bottom's Up reveals who is responsible for this growing obsession. In the film, viewers hear from plastic surgeons, women who have gotten buttock augmentation surgery, and men who love women with big butts. The documentary is now available on iTunes, Google Play, Amazon and through VHX. Watch the trailer below:
Published by Medicaldaily.com