New Rheumatoid Arthritis Drug Sarilumab Eases Symptoms, Slows Joint Destruction In Late Trial Phase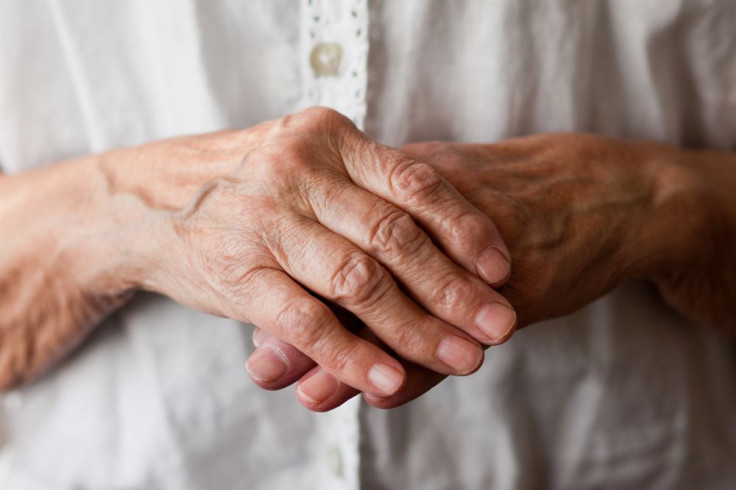 A new type of treatment could slash symptoms for individuals suffering from rheumatoid arthritis. Following a recent year-long trial, researchers have determined that the drug sarilumab may reduce pain and joint complications by up to 66 percent. The treatment was also shown to slow joint damage by 90 percentmore than the current standard drug therapy, methotrexate.
Medical researchers and developers confirmed last week that sarilumab will likely be of tremendous help for the 1.5 million U.S. adults currently living with the condition. "The initial results from this trial look quite promising in terms of reducing painful symptoms," a spokesman for Arthritis Research UK told The Daily Mail. "Although sarilumab is still under development and results of this study have not yet been published."
Sarilumab, which has been hailed by its developers as a medical breakthrough, limits the progression of the chronic condition by blocking an inflammatory protein called interleukin 6. The proposed therapy program involves one injection of the drug every two weeks.
Results from the latter stages of a year-long clinical trial suggest that the drug may work independently as well as in combination with standard treatments like methotrexate. Trial subjects who received a 150 milligram dose of sarilumab on top of their methotrexate dose reportedly saw within six months a 58 percent reduction of pain, swelling, and other symptoms associated with the condition. Similarly, subjects who received a 200 milligram dose saw a 66 percent reduction in symptoms.
Subjects who took sarilumab but not methotrexate reported a 20 percent reduction of symptoms. All participants reported improved mobility. "If this drug gives another option for those living with the disease to lead a fuller and more productive life then this can only be a positive development," a spokesman for the National Rheumatoid Arthritis Society (NRAS) told reporters.
According to the National Institutes of Health, rheumatoid arthritis is characterized by limited mobility, stiffness, swelling, and chronic pain. It is usually caused by an inflammation of one or more joints. Aside from anti-inflammatory therapies, arthritis symptoms can be alleviated by a number of different lifestyle changes. For example, habitually getting eight to 10 hours of sleep may lessen the frequency as well as the intensity of the flare-ups. Similarly, losing excess weight may lead to a significant reduction in pain, particularly in legs and feet.
Published by Medicaldaily.com