Poor Pregnancy Behavior Among U.S. Latina's May Increase Chances of Retinoblastoma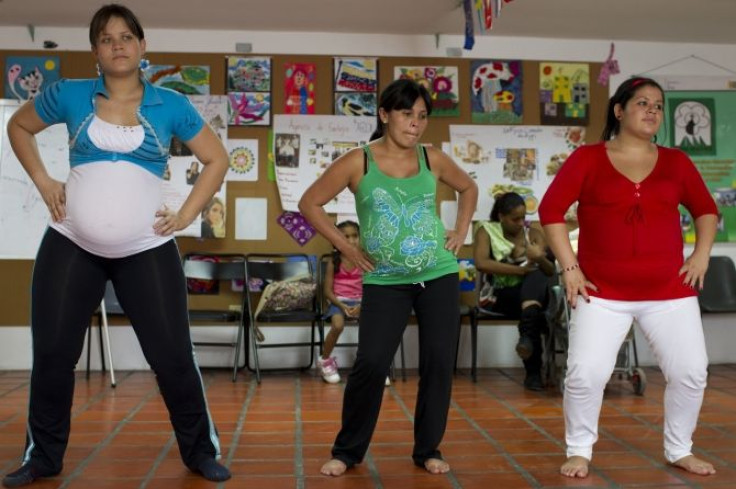 Research conducted at the University of California, Los Angeles's Jonsson Cancer Center revealed U.S. born Latina women are at a higher risk of having babies that can develop retinoblastoma.
Retinoblastoma is a rare cancerous tumor of the retina that occurs in children under the age of six. Retinoblastoma is caused by the loss or mutations of both alleles of the RB1 tumor suppressor gene and approximately 40 percent of cases are due to genetics.
Using the data collected from the California Cancer Registry, Julia Heck, the study's first author and an assistant researcher in the UCLA Fielding School of Public Health, and team assessed retinoblastoma cases from 1988 to 2007.

"One of the most interesting things we found in this study that hasn't been reported is the differences among Latina mothers and the risk being lower among mothers born in Mexico," Heck said. "We believe this is because women born in Mexico who come to the United States and have children have very healthy behaviors in the perinatal period, immediately before and after giving birth.
The study focused primarily on California native babies born to mothers with sexually transmitted disease and those born from multiple births that may be linked to in vitro fertilization. Also, children of older fathers were at greater risk for retinoblastoma. Researchers identified 609 retinoblastoma cases, 420 of those cases were unilateral (affecting one eye), and 187 of those cases were bilateral (affecting both eyes).
Lead senior author Dr. Beate Ritz, a Jonsson Cancer Center researcher and professor and chair of epidemiology and professor of environmental health sciences in the Fielding School, found that Latina's born in the U.S. are less likely to demonstrate healthy pregnancy behaviors. Those behaviors include but are not limited to an inadequate diet as well as smoking and drinking during pregnancy.
"Compared to U.S.-born Latinas, immigrant women born in rural Mexico often have even less education and lower socioeconomic status, but they retain healthier diets and perinatal habits, which may be correlated to lower risk of disease in their children," Ritz said.

The study was published in the Cancer Causes and Control.
Published by Medicaldaily.com