Predominantly Black Nursing Homes Offer Poorer Care Than Homes With Few, No Minority Patients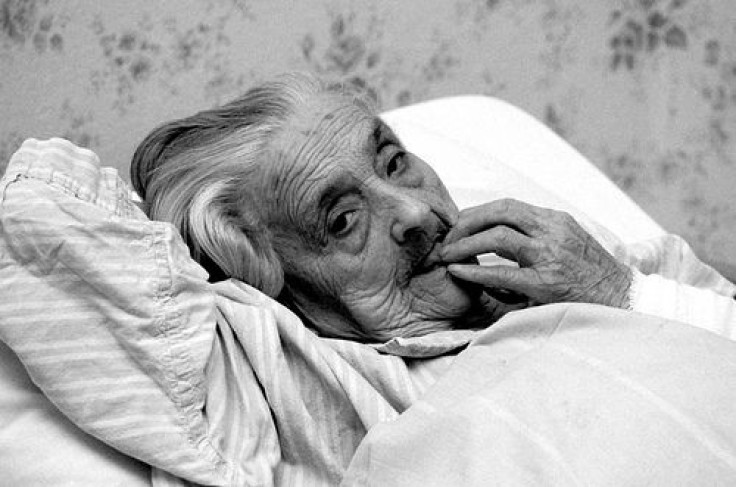 In a study of over 11,000 nursing homes in the United States, the care delivered at predominantly black nursing homes was worse compared to homes with small minority populations, researchers found.
More than 46,000 patients across the U.S. comprised the study, which included data from 1999 to 2004 and found that the long-term care facilities without black residents had higher revenue and profit margins as well as greater outcomes in measures of health. While financial constraints explained part of the challenges for certain homes, other obstacles seemed to account for the discrepancies, such as low quality of care and systemic problems in the nursing homes themselves.
"It isn't only the financial performance [of nursing homes] that affects performance," said Latarsha Chisholm, assistant professor at the University of Central Florida and lead author of the study published recently in Health Services Research. "There has to be something else affecting quality."
Due to the overwhelming tendency for other variables to be associated with lower-quality care among predominantly black nursing homes, researchers were able to rule out racial bias as a contributing factor for the discrepancy. More important were the nursing homes' geography. In addition to decreased financial resources, homes in poorer areas tended to have greater stains on their systems, either through overpopulation or lack of staff.
Freestanding Medicare and Medicaid nursing homes were included in the study. In addition to revenue, net income, and profit margins, non-monetary factors played into the analysis as well. These included the ratio of nursing staff to patients, success in preventing pressure ulcers, help with walking and getting out of bed, and prevention of urinary tract infections, HealthDay reports. Incidence rates of of medication errors, citations by governmental agencies, and related factors were also taken into account.
Lower quality of care among mostly black nursing homes didn't come as a surprise to one expert involved with the study, who noted the trend has persisted for years.
"There is an association between a high proportion of black residents and a facility being of low quality," said Helena Temkin-Greener, a professor in the department of public health sciences at the University of Rochester School of Medicine, who conceded that the trend among low-quality facilities actually indicates a positive aspect of the homes in that they do not discriminate between black and white patients.
"That seems to suggest that it's not biases in the attitudes of health care workers in treating people who look different, but something about the facility, and perhaps where you are located," she said.
In implicating the nursing homes themselves, Temkin-Greener suggests that the reduced quality of care among blacks actually stems from greater white populations in assisted living — residences that are more robust and, by nature, offer better care.
"Many years ago we talked about lack of access of African Americans to nursing homes, and we no longer are saying that," she said. "Maybe, reflecting on the larger society, whites are moving to assisted-living and blacks are going to nursing homes. Maybe blacks are financially and geographically constrained as well, but I don't think it's a reflection of the entire nursing home industry. It's an issue of having anyone concentrated disproportionately in a certain type of facility."
Source: Temkin-Greener H, Cai S, Zheng N, Zhao H, Mukamel D. Nursing Home Work Environment and the Risk of Pressure Ulcers and Incontinence. Health Services Research. 2013.
Published by Medicaldaily.com