Recreational Marijuana Legalized In Washington, D.C.: Pot Made Legal Amid Wrangle With Congress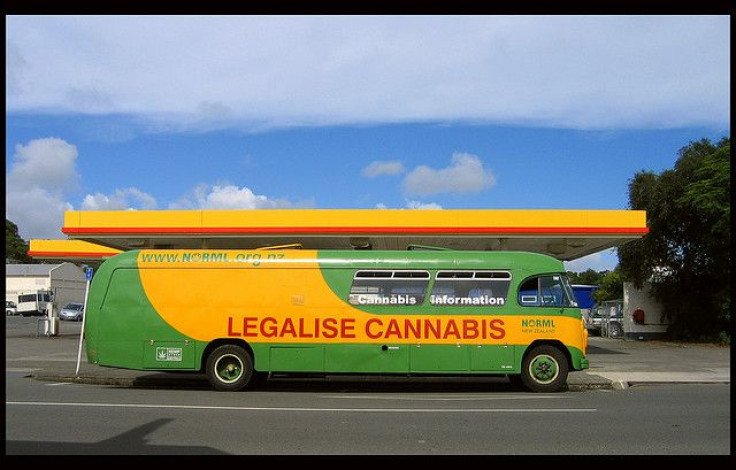 WASHINGTON (Reuters) - Possession of small amounts of marijuana became legal in the District of Columbia on Thursday amid a face-off between local officials and the U.S. Congress over whether the new standards are lawful.
The U.S. capital joined Washington state, Alaska and Colorado in making marijuana lawful for recreational use, reflecting a rapidly shifting legal landscape for the drug. It remains illegal under federal law.
Initiative 71, a ballot measure legalizing marijuana possession and approved by 65 percent of District of Columbia voters in November, took effect at 12:01 a.m. EST. Sale of marijuana is still prohibited. Mayor Muriel Bowser and other city officials vowed on Wednesday that legalization would go ahead despite warnings from Republicans on the House of Representatives Oversight Committee that the move was illegal.
In a letter to Bowser, committee Chairman Jason Chaffetz of Utah and Mark Meadows of North Carolina, head of a committee subpanel, said a December spending bill had barred the District of Columbia from spending any funds to make pot legal or lessen penalties. Congress has oversight over the District of Columbia.
Bowser contends that Initiative 71 was officially certified before the spending ban. A congressional review period ran out on Wednesday.
The law allows adults to possess up to 2 ounces (56 grams) of marijuana and to grow six plants, three of them mature. Sales are barred but transfers of up to 1 ounce (26 grams) is legal.
Bongs, pipes and other paraphernalia are legal but public smoking is not. Pot is barred in about 20 percent of the district that is federal land.
Congressional opposition has kept District of Columbia lawmakers from writing rules on how marijuana could be sold, regulated and taxed.
Asked at a news conference if she would be up at 12:01 a.m., Bowser said: "No, absolutely not."
But Adam Eidinger, a onetime owner of a pot paraphernalia shop who spearheaded Initiative 71, said he would enjoy a celebratory smoke at home with friends shortly after midnight.
"I'm very pleased that the mayor is standing up for the voters and democracy right now," he told Reuters. Eidinger said there were no plans for a public lighting-up celebration, given restrictions of the new law.
Oregon voters approved a similar measure in November, but marijuana does not become lawful until July. The District of Columbia already has one of the lightest U.S. penalties for pot possession.
(Reporting by Ian Simpson; Editing by Mohammad Zargham)
Published by Medicaldaily.com