Stroke Victim Wakes Only Speaking Language He Never Formally Learned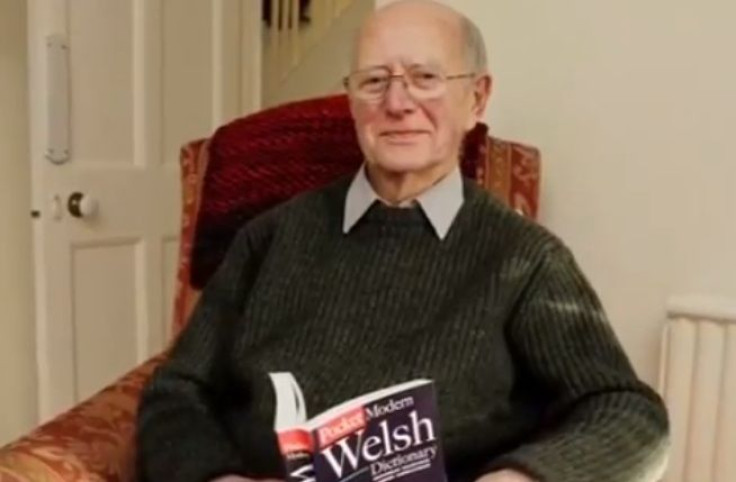 An 81-year-old Englishman woke up after having suffered from a stroke speaking only Welsh. The catch? He never formally learned Welsh, and was last in the country 70 years ago.
Alun Morgan grew up speaking only English. However, during World War II, the retiree was evacuated to Wales, where he lived with his grandmother and was surrounded by Welsh-speakers. He spoke the language then, but says that he has not used the language since his childhood when he returned to England after the war, The Independent reports.
Fortunately for Morgan, his wife Yvonne speaks Welsh. Though he thought everything was fine following his stroke, she was able to understand and translate for him.
Strangely, according to the BBC, he regained his English three days later. In a video issued by the Telegraph, he speaks both languages, but he says that the Welsh has faded away over the course of his stroke recovery.
Doctors diagnosed the Englishman with aphasia. According to the National Aphasia Association, the disorder is "an acquired communication disorder that impairs a person's ability to process language, but does not affect intelligence". Up to 1 in 250 Americans suffer from the disorder, and 10,000 Americans develop it each year. It is most commonly caused by strokes, but it can also be caused by other neurological injuries. Some experts describe aphasia as feeling like words are on the tip of your tongue all the time.
For his part, Morgan says that he has recovered a lot since his stroke and, though some problems, mostly in speech, remain, he no longer worries about people's reactions or whether he will not be able to find the right word. He says that his recovery has been aided by his participation in a Stroke Association support group.
Joe Korner from the Stroke Association said that one theory for disorders like aphasia attributes them to the brain's plasticity when it needs to make new connections to perform tasks previously taken for granted.
Aphasia is not the only language condition that can arise after a stroke. Medical Daily previously reported on foreign accent syndrome, which is when a person can begin speaking in a different accent, normally after some type of severe brain injury. One case saw a woman speaking with a French accent; another depicted another woman who spoke with a Chinese accent.
Published by Medicaldaily.com