Trauma Victims Get A Healthy Dose Of Drama To Relieve Symptoms, Thanks To Creative Alternatives Of New York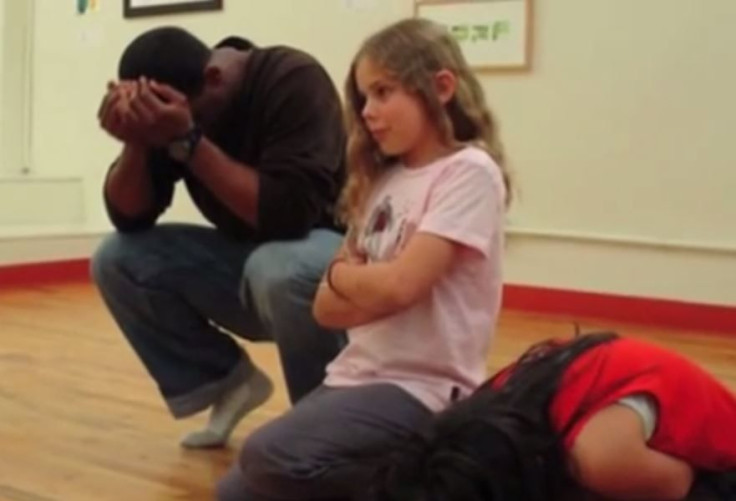 The psychological, emotional, and physical effects of trauma can be life-threatening. And for some trauma victims, the healing process can take years, or sometimes, a lifetime.
According to the Centers for Disease Control And Prevention, 80 percent of young adults who have been abused meet the criteria for at least one psychiatric disorder at age 21. An alarming 15 percent of children suffer abuse. Creative Alternatives of New York (CANY) offers a unique way for victims of sexual and domestic violence, or those who have been diagnosed with HIV, among other traumatizing events, to heal, and learn to become a functional member of society again.
How does CANY help such people? It's all about getting in touch with their creative sides. "CANY group is an escape from the hardships of everyday life. I was allowed to express myself without being judged, and I also felt as if my ideas were received in a loving manner. I loved using my imagination again," said one client, who participated in the drama therapy group for domestic violence survivors.
CANY was founded in 1969 as an imagination workshop, but it now partners with a range of New York social service agencies and special schools. All of their programs are co-led by licensed creative arts therapists and trained theatre artists. CANY's model has three key principals: metaphor as a therapeutic tool, group as a therapeutic agent, and creativity for health. The organization works with veterans battling post-traumatic stress disorder and other mental conditions, refugees, domestic violence survivors, adults with autism spectrum disorder, people living with HIV/AIDS, and children or at-risk youth who have histories of trauma.
Heidi Landis, associate executive director of clinical and training programs, worked as an actress for 15 years before she joined CANY eight years ago. She says that people who suffer from trauma can begin to lose their creativity. Landis and her colleagues bring their clients' imaginations back to life. With drama therapy, clients are able to tell stories in a way that doesn't directly address their affliction. They're open to choose who gets particular roles, as well as the role they play.
For example, one client recently took the role of a drug dealer for the majority of his sessions — a life he had been familiar with. "A few months later, a student decided he wanted to play a mayor and run for school government. We see kids doing that all the time, and [they] have a conversation with a family member they weren't able to [speak to] before," Landis told Medical Daily. These are the transformative healing powers of drama, and employees at CANY take great pride in what they do.
Every session begins with a warm up to break the ice, as some clients may not always be in a good mood. Landis and her colleagues work around these challenges with the help of emotion in their drama. If a client complains angrily about the class and makes negative comments, for example, then anger becomes the theme for the warm up. Clients are then told to express how angry they are and make the angriest faces they can, thus engaging them. Eventually, every group produces their own drama, with some skits lasting several sessions and others lasting only one day.
Overall, the program has impacted the lives of many clients, helping them rebuild confidence and discover new leases on life. "I was nervous about letting myself go, but now I'm able to invest myself into a character. I can express myself more and people don't judge me," said one adolescent participating in a drama therapy group at CARES high school, a therapeutic school for the teens with emotional and behavioral difficulties.
Published by Medicaldaily.com