Triclosan, Antibacterial Soap Chemical, Now Banned For First Time Ever After Minnesota Decision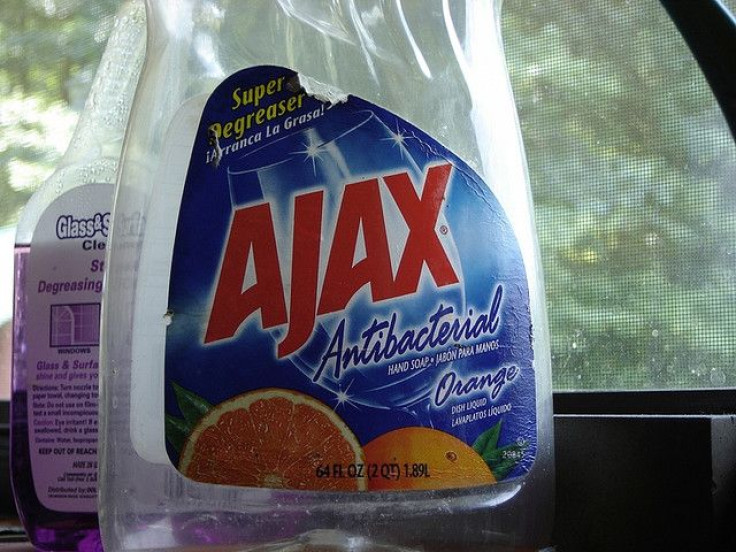 Minnesota governor Mark Dayton signed a bill Sunday officially banning the sale of most consumer goods containing the antibacterial chemical triclosan, the Associated Press reports, after a growing body of research suggests the chemical could harm consumers' health.
While the Food and Drug Administration (FDA) has never released a formal announcement condemning triclosan as unsafe, last December it released a proposed rule to require manufacturers of antibacterial hand soaps to demonstrate their products are safe for long-term daily use. This announcement comes in the wake of several studies to have found plain soap and water do just as good of a job at removing bacteria as antibacterial soap.
Sunday's ban won't officially go into effect until Jan. 1, 2017; however, one of the bill's lead sponsors, state Sen. John Marty, predicted Monday that many retailers will adopt the policy before the deadline — even those outside Minnesota's borders. "While this is an effort to ban triclosan from one of the 50 states, I think it will have a greater impact than that," Marty told the AP.
Triclosan, as it turns out, has never been clinically shown to cause long-term health problems in humans. So far, scientists have relied solely on studies of lab animals, which reveal developmental problems and dangerous hormonal changes, to base their conclusions. A 2006 literature review found that while experiments elucidating the chemical's downsides have been limited, there is definite evidence that triclosan can weaken an organism's resistance to certain bacteria.
What's more, prior research has found that plain soap and water work just as well as the antibacterial stuff, without carrying the added risks. Last year, a University of Minnesota study found increasing triclosan levels in the sediments of several lakes and that the chemical can break down into potentially harmful dioxins. Not long after, Dayton ordered all state agencies to stop buying hand and dish soaps and laundry detergents containing triclosan.
Not all organization favored Dayton's recent approval of the legislation, however. The American Cleaning Institute (ACI) had urged Dayton to veto the new bill, arguing triclosan has in fact been shown to provide important health benefits. "Instead of letting federal regulators do their jobs, the legislation would take safe, effective and beneficial products off the shelves of Minnesota grocery, convenience and drug stores," Douglas Troutman, the trade group's vice president and counsel for governmental affairs, wrote in a letter to Dayton.
The FDA is still taking public comments on its December proposal. Under the new requirements, manufacturers who produce antibacterial or antimicrobial products that include triclosan would have to prove the chemical's safety. Otherwise, the FDA will require companies to change their labels to exclude antibacterial claims, or change their formula altogether. So far, Procter & Gamble has nearly finished partially phasing out triclosan from its products, and Johnson & Johnson plans to eliminate the chemical altogether by 2015.
Published by Medicaldaily.com