Vibram, FiveFingers Shoe Manufacturer, Next In Line To Refund Millions Over Unproven Benefit Claims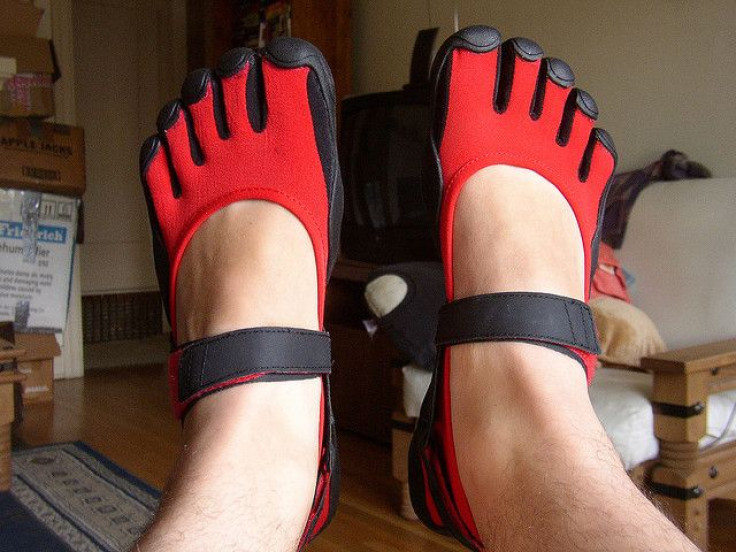 Vibram, the popular brand of grippy minimalist footwear, has announced it will refund a total of $3.75 million to anyone who purchased a pair of the company's FiveFingers running shoes after March 21, 2009, due to an ongoing legal battle over the shoes' purported health benefits.
Over the last five years, minimalist running has seduced millions of American feet. Among the ilk supporting its benefits was Vibram, an Italian rubber sole company that manufactured and licensed durable outer soles, and which birthed the now-cultish line of FiveFingers shoes. Initially Vibram made weighty claims about its glove-like shoes — wearers could expect to strengthen their foot muscles and reduce injury. Then somebody called bull.
That person was Valerie Bezdek, who brought the class-action suit against Vibram in March 2012. Bezdek claimed that Vibram, who originally produced its FiveFingers line as a general outdoors shoe for use in the woods or on the water, was duping consumers with far-reaching claims, strictly for the added money it would bring in.
"The gist of her claim is that Vibram illegally obtained an economic windfall from her — and other consumers … because it was only by making false health claims that Vibram induced consumers to buy FiveFingers shoes," John C. P. Goldberg, a professor at Harvard Law School, told Runner's World.
Bezdek's claims about the unproven benefits had merit. A 2013 study woud later find that over a 10-week period, FiveFingers shoes led to more cases of foot bone marrow edema than did traditional thick-soled sneakers.
The evidence appears to have overwhelmed Vibram, who has now decided to settle the lawsuit with a two-fold plan of relief. The first is monetary compensation. Anyone who bought a pair of FiveFingers shoes after March 21, 2009 or before the first dissemination of summary settlement notice or class notice, whichever is earlier, is entitled to up to $94 in refund. However, prior settlements suggest a more reasonable figure will be between $20 and $50 per pair.
The other change will involve the claims Vibram makes about its minimalist shoes, as it has agreed to remove any language from its ads that suggest the shoes can benefit wearers' health. Part of that agreement is launching the site www.fivefingerssettlement.com so consumers can learn about the terms of the agreement, along with posting banner ads about the settlement on a number of websites, in order to deliver 300,000,000 impressions.
Vibram isn't the first shoe company that has been required to pony up the dough for misleading claims. In 2012, Skechers agreed to pay $40 million for the unsubstantiated health claims it made about the line of Shape-Up toning shoes, which cost $60 to $100 a pair. A year before that, Reebok refunded $25 million for falsely advertising the benefits of its own toning shoe lines, EasyTone and RunTone. Both Reebok and Skechers customers were able to apply for refunds as part of their settlements as well.
If not all of the $3.75 million is allocated to FiveFingers customers, whatever is left over will be donated to the American Heart Association to fund research into the health benefits of running.
Published by Medicaldaily.com