IBM Fights Ebola Outbreak In West Africa With Analytic Technology, Open Data Repository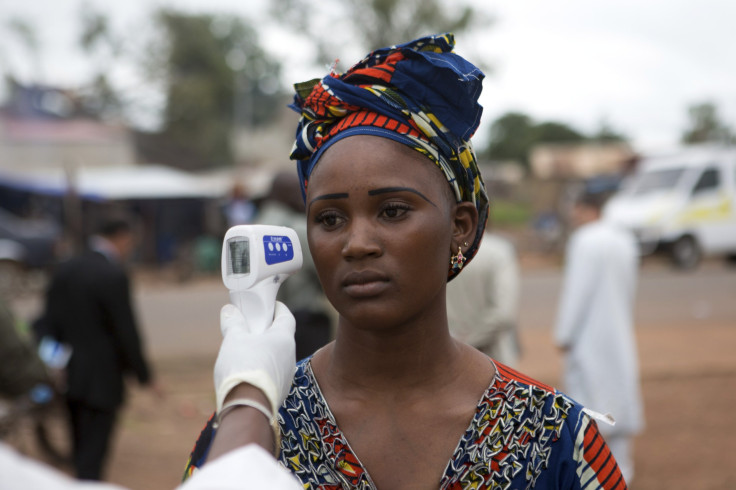 Technology, that strange marriage of inspired creativity and robotic efficiency, may be the one intervention that is lacking but desperately needed to help curb the Ebola outbreak in West Africa. Tech giant, IBM, has begun its own humanitarian computing effort, embodied by three new initiatives, in an effort to aid the emergency work taking place on the not-so-distant continent.
Primarily, IBM has created a new system that enables citizens to report their personal Ebola-related problems directly to their governments via their phones. Then, using supercomputing power and analytics, the new technology system searches the entire data set of messages in order to identify potentially unseen issues and emerging needs. This citizen engagement and analytics system is part of IBM's Africa research lab and has been created in collaboration with Sierra Leone's Open Government Initiative, a program intended to facilitate dialogue between citizens and officials.
One example of how the engagement system already has benefitted Sierra Leone, epicenter of the Ebola crisis, is it identified a growing number of suspected Ebola cases in one region sorely lacking in both soap and electricity and requiring support with body collection and burials. The system, which underscored problems surrounding diagnosis, also has armed the West African government with real data and so enabled officials to approach international funders and request more testing laboratories and equipment.
Virtual Connections
To support general preparedness in West Africa, IBM also has donated its Connections technology to Nigeria, which has recently been declared free of the disease. On behalf of the Nigerian government and other organizations, Nigeria's Lagos State Government has assumed a leadership by hosting an Ebola Operations Center to coordinate disease containment efforts. IBM's Connections technology provides health workers and administrators with a reliable and secure digital platform to work together virtually and in person. Connections enables them to share documents, identify experts, exchange video, chat, and audio messages, provide updates, tap into information via their mobile devices, and hold virtual meetings. The information is stored securely in the digital cloud so that vital information can be accessed by users no matter where they are.
IBM technology has a proven track record in humanitarian disaster response situations; in 2010, a similar platform, called SmartCloud, supported a post-earthquake effort in Haiti, while the Chilean Red Cross used the platform to establish a disaster command center following an earthquake that same year. In 2012, agencies in the United States used the same technology following Hurricane Sandy, and the following year the computing platform was incorporated into flooding recovery activities in Colorado.
Along with these two initiatives, volunteers at IBM also continue laboring on an Ebola Open Data Repository, which will provide free access to data related to Ebola for aid agencies, researchers, and governments working to end the crisis. While the IBM volunteers busily identify, inventory, and classify data, they also are requesting health experts and organizations worldwide contribute what information they can in order to inform decisions around Ebola. At an Ebola conference yesterday at Columbia University, one issue raised by more than one speaker was the inability to both respond to the emergency while accumulating accurate research data.
Quite possibly, then, IBM's open repository could enable medical discovery while the emergency continues — or it may provide useful data only after the fact, once the crisis ends. No matter when the puzzle pieces of this infectious disease are put together, the information and knowledge facilitated by the Ebola Open Data Repository will be of great value to the future of medicine.
Published by Medicaldaily.com