Kraft Food Recall 2014: 260 Cases Of Velveeta Cheese From 12 Walmart Stores May Have Insufficient Preservatives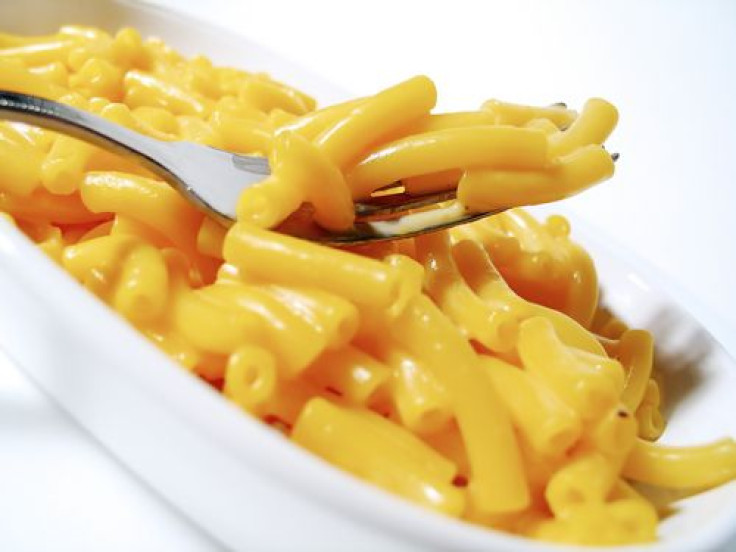 Kraft Foods Group is voluntarily recalling 260 cases of Velveeta Original Pasteurized Recipe Cheese, according to a press release by the company. This is merely being done as a precaution since the product does not contain the appropriate levels of sorbic acid, a preservative ingredient used to prevent the growth of mold, yeast, and fungi. The company says that while it is very unlikely, the affected products could spoil prematurely and lead to food-borne illnesses.
The recall applies to products made on one specific manufacturing line during a few hours of the production process. The affected packages were shipped to three Walmart centers and may have been redistributed to stores in up to 12 Midwest states, the press release stated. The products may have been shipped to Walmart stores in Colorado, Illinois, Indiana, Iowa, Kansas, Michigan, Minnesota, Nebraska, North Dakota, Ohio, South Dakota and Wisconsin. These products were not shipped outside of the U.S., the company writes.
This isn't the first time that Kraft has had to pull their Velveeta products from store shelves. In 2011 the company had to recall the Velveeta Pasta Cups due to thin wire bristle pieces found in their cups. This past January, Kraft also recalled 1.77 million pounds of ground beef products because some of the labels from the products did not mention allergens like hydrolyzed soy protein and dried soy sauce.
In May of this year, the company recalled 1.2 million cases of cottage cheese because the ingredients were not stored to "temperature standards." And last October, their famous Polly-O string cheeses were also recalled, because their products might have expired or changed color even before their, "best if used by" dates.
It's probably a good thing that Kraft decided to recall these products voluntarily before they harmed any consumers. The Centers for Disease Control and Prevention (CDC) estimates that nearly 48 million Americans contract some sort of foodborne illness each year. In 2010, nearly 3.7 million people visited the emergency department to treat some type of symptoms relating to food borne illnesses. Consumers can find the UPC number on the side of the box and the affected code for the recall is 021000611614.
So far, these are the only Kraft or Velveeta products that are being recalled. Kraft says that people who purchased any of these products should not eat them. Consumers can contact Kraft Foods Consumer Relations at 1-800-310-3704 between 9 am and 6 pm (Eastern) for more information.
Published by Medicaldaily.com