Kraft Recall 2014: After Discovering Mislabeled Allergy Inrgedients, Truitt Brothers Recalls Millions Of Pounds Of Velveeta Cheesy Skillet Singles-Ultimate Cheeseburger Mac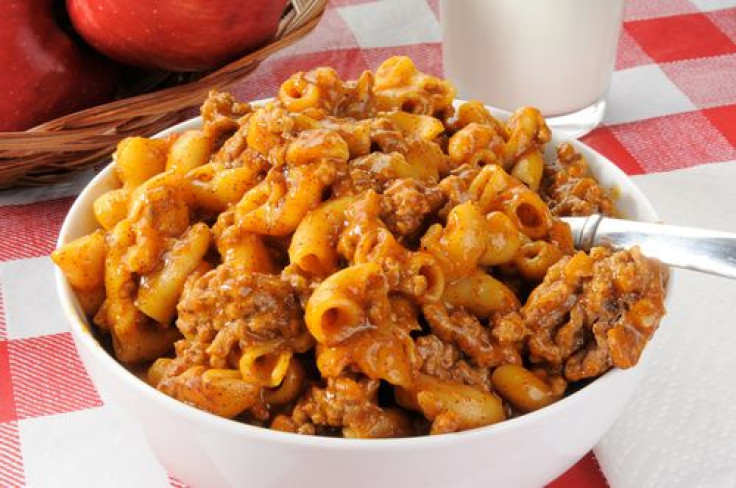 Truitt Brother's Inc. are recalling an estimate of 1.77 million pounds of Kraft pasta and ground beef products because some of the labels from the products do not mention allergens like hydrolyzed soy protein and dried soy sauce. As of now, there are no reported illness, The U.S. Department of Agriculture's Food Safety and Inspection Services (FSIS) and Kraft Foods reported.
The mislabeled products are the 9-ounce Kraft Velveeta Cheesy Skillets Singles-Ultimate Cheeseburger Mac that was produced between May 6, 2013 and Jan. 16, 2014; their identifying case codes are 00210000432900, 00210000432910, 00210000432925, 00210000464000 and 00210000465100. The product was shipped to Kraft Foods distribution centers and retail locations nationwide with a used/sell by date of March 2, 2014 through October 23, 2014. Consumers should return the product to the place of purchase for a full refund.
The mistake was discovered during a recent quality check. A label supplier inadvertently mixed up labels with incorrect ingredient lines with labels containing correct ingredient information, according to the food blog Food Poisoning Bulletin. Truitt Bros. Inc., based in Kentucky, are also manufacturers of other prepackaged single-portion foods. They have said that no other Kraft or Velveeta product has been effected by the recall. Truitt Bros. Inc. have been in the news before for another soy mislabeling incident. In 2009 their plant in Salem, Oregon voluntary recalled 15 oz cans of Premium Navy Beans, because the cans might have contained undeclared soy,
This is also not the first time that Kraft has made its way into the news for health-related issues. Last November the popular macaroni and cheese company made headlines as they released a statement promising that their SpongeBob Square Pants, Halloween, and winter season themed macaroni products would no longer contain Yellow No. 5 and Yellow No. 6. Instead they would be adding natural flavors, like paprika, to maintain the popular yellow color.
Published by Medicaldaily.com