Pool Chemical Injuries: Skin, Eye, And Repiratory Injuries Related To Pools Send Over 2,000 Children And Young Adults To The ER Yearly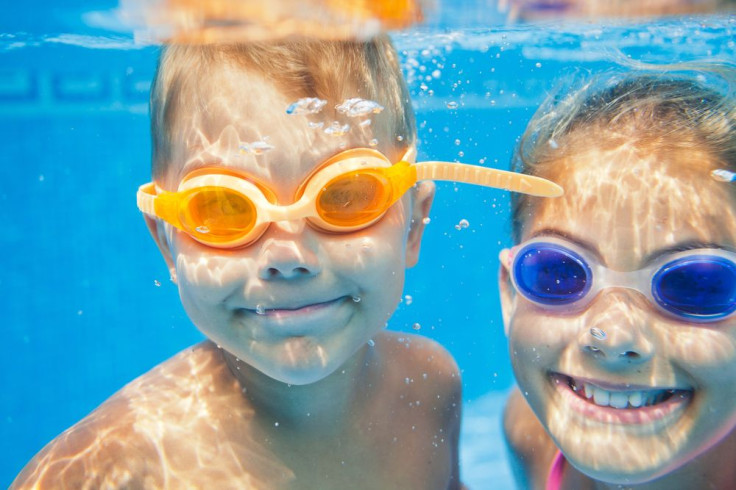 Now that the summer months are upon us and families are gearing up for Memorial Day weekend, it's time to start getting the pool ready for those long, hot summer days. Just make sure you're practicing proper pool safety when dealing with harmful chemicals designed to keep out bacteria and infectious pathogens. The Centers for Disease Control and Prevention issued a report revealing that inhalation of pool chemicals sends an estimated 5,000 to the emergency room each year.
"Chemicals are added to the water in pools to stop germs from spreading. But they need to be handled and stored safely to avoid serious injuries," chief of CDC's Healthy Swimming Program, Michele Hlavsa said in a statement.
Researchers from the CDC used data from the U.S. Consumer Product Safety Commission's National Electronic Injury Surveillance System (NEISS) to estimate the number of emergency room visits caused by exposure to pool chemicals in the United States. Approximately 4,247 people were sent to the emergency room due to pool chemical-related injuries each year between 2003 and 2012. In 2012 alone, 4,876 Americans visited an emergency room following pool chemical exposure, half of which were people under the age of 18.
Although no deaths were reported, a majority of the injuries reported to the NEISS were poisoning diagnoses caused by the inhalation of vapors, fumes, or gases. Over a third of the injuries occurred at a residence and around 75 percent were documented between Memorial Day and Labor Day weekends. Emergency room patients treated for injuries reported handling pool chemicals without protective equipment, entering water directly after pool chemicals were added, and keeping pool chemicals within the reach of children.
One case reported to the Minnesota Department of Health occurred in December 2013 during a child's birthday party. After the party was held at an indoor hotel swimming pool and spa, 12 people who attended the party had developed rashes and symptoms of respiratory illness. Following a questionnaire answered by telephone, it was revealed eight out of the 10 people injured had developed a red rash all over their body. The most common respiratory symptoms included headache, cough, sore throat, vomiting, and trouble urinating.
The CDC offered effective steps for preventing pool chemical injuries for residential pool owners and public pool operators:
Read and follow directions on product labels.
Wear appropriate safety equipment, such as goggles and masks, as directed, when handling pool chemicals.
Secure pool chemicals to protect people and animals.
Keep young children away when handling chemicals.
NEVER mix different pool chemicals with each other, especially chlorine products with acid.
Published by Medicaldaily.com