Reactions to 'Toxic Nail Polish' Report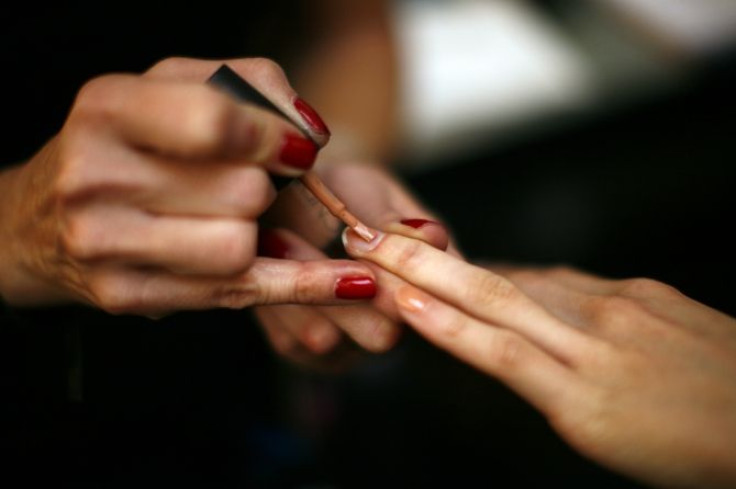 Yesterday's reports about toxic nail polish containing toxic chemicals have gained widespread reactions from companies, medical groups and citizens.
The report by Department of Toxic Substance Control (DTSC) had said that despite marketing nail polish as 'free from unsafe chemicals', most brands in fact contain these chemicals.
Chemicals like dibutyl phthalate (DBP), toluene, and formaldehyde are together called 'toxic trio' and are a health hazard to some 121,000 nail salon workers in California. The State of California describes DBP and toluene as 'developmental toxins' and Formaldehyde as a carcinogen.
"This report shows that these companies are knowingly peddling tons of toxins without even an ounce of scruples," Miriam Yeung, director of the National Asian Pacific American Women's Forum said. "Not only are they including dangerous chemicals in their products, but they are outright lying about it. Most disturbing is that the cosmetic industry continues to be almost completely unregulated- the FDA still does not have the power it needs to keep consumers and salon workers safe."
For the study, the investigators randomly collected 25 brands of nail polishes that are only available at salons. They later checked these samples for 'toxic trio' and found that 10 of the 12 products that advertised to be free of toluene actually had significant levels of the chemical. Four of the products had dangerous levels of toluene.
Of the seven products that claimed to be free of all three dangerous chemicals, five contained either of the three chemicals.
The remaining 13 products that did not make any claim of being toxic free contained toluene but the level was significantly lower than the products that claimed to be 'non-toxic'.
"In a fetus, there's felt to be greater susceptibility to the effects" said Dr. Kenneth R. Spaeth, the director of the Occupational and Environmental Medicine Center's Department of Population Health at North Shore University Hospital.
"Physically, I can tell after eight or ten hours working, the chemicals give you very bad headache and affects you mentally. My eyes itch. My nose itch. But as soon as I walk outside the salon, I feel much better. I hope the state government think about this and make it by law that if you say 'no' and you have it, they have to have punishment or penalty." Tina Bui, a manicurist in Marin County for 17 years told Associated Press.
Nail Polish Company Zoya was one of the two brands that came out 'clean' in the study. "Today, Zoya nail Polish and Treatments remain committed to a proactive approach to developing quality, toxin-free products," a Zoya spokesperson said in a statement.
DTSC said that women who work at the salons, many of whom are young Asian Americans, are more vulnerable to these chemicals as they work in rooms that have poor ventilation.
Published by Medicaldaily.com