Suave Keratin Smoothing Kit Lawsuit: Women Claim Chemicals In Product Caused Scalp Burns And Hair Loss [PHOTOS & VIDEO]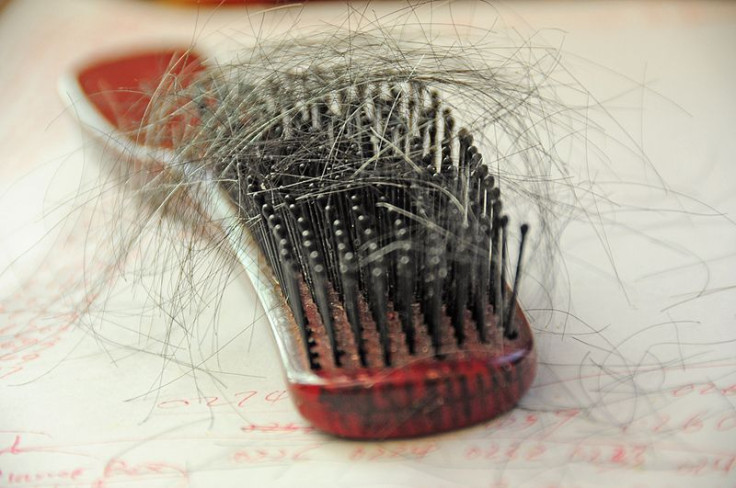 Hundreds of women are suing Unilever, the manufacturer of Suave Professionals Keratin Infusion 30-Day Smoothing Kit, in a class action claiming that the company failed to warn consumers of the hair loss and scalp burn risk associated with the use of the product.
"Unilever knew, but failed to disclose to plaintiffs and the class, that the treatment contains an ingredient or combination of ingredients that causes significant hair loss upon proper application," the lawsuit states. "The active ingredient in the treatment, thioglycolic acid, including its salts and esters, is the same active ingredient that is used in hair depilatories and some hair perming solutions."
Thioglycolic acid is a compound that breaks the chemical bonds in curly hair, resulting in straighter tresses. The Centers for Disease Control and Prevention (CDC) describes thioglycolic acid as a "colorless liquid with a strong, disagreeable odor." If the compound is inhaled, ingested, or comes in contact with the eyes or skin, any number of negative physical reactions are likely to occur. Symptoms include eye and skin irritation, skin burns, and blisters.
But thioglycolic acid isn't the only troubling ingredient in Suave's smoothing kit. It also contained formaldehyde, even though Unilever marketed the product as being "formaldehyde-free." The smoothing kit contained DMDM hydantoin, a chemical that releases formaldehyde. Formaldehyde has been classified as a known human carcinogen, meaning that it can cause cancer.
In May 2012, Suave Beauty decided to stop selling the smoothing kit saying, "After receiving a greater-than-expected number of hair-related consumer complaints, we evaluated the Suave Professionals Keratin Infusion 30 Day Smoothing Kit and decided to discontinue its retail sale."
Women took to Facebook to share their concerns about the product and photos of their hair, which some even described as "melted." Since the product contains thioglycolic acid and formaldehyde, it's use over a prolonged period of time — 30 days — is not consistent with other products that are composed of the same chemical makeup. Most products, such as chemical relaxers, suggest that they only be used every four to six weeks.
Former smoothing kit user Josephine Wells says that two years after using the product, her hair still isn't what it used to be.
"The straightening effects and damage to Wells' hair continues to this day - nearly two years after she used the product," the lawsuit says. "Her once long, beautiful, natural curly healthy hair is now dull, fragile and short. Her hair is extremely thin and the bald spots caused by the treatment are still visible."
The women are seeking damages for negligence, breach of warranty, deceptive advertising, and unjust enrichment. They also want Unilever to cancel releases that it asked injured consumers of the smoothing kit to sign, which failed to inform them that they could receive legal counsel.
Christian Davis Bullock, LLC., the law firm representing the plaintiffs, encourages consumers who have purchased the smoothing kit and experienced negative effects to contact the firm.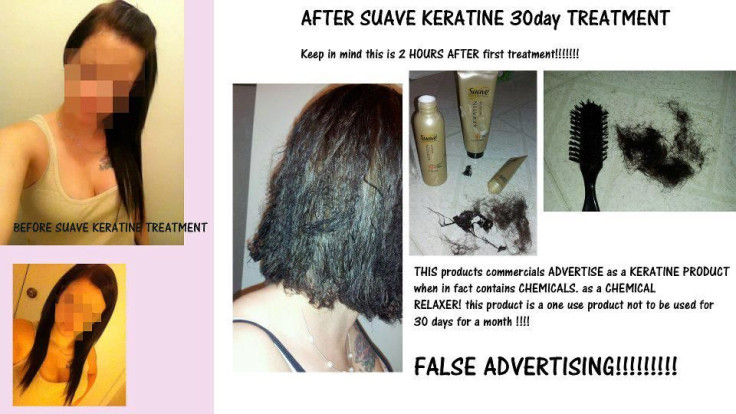 Published by Medicaldaily.com