For Veterans, Many Prefer A Video Or Phone Call Instead Of An In-Person Meeting Following Surgery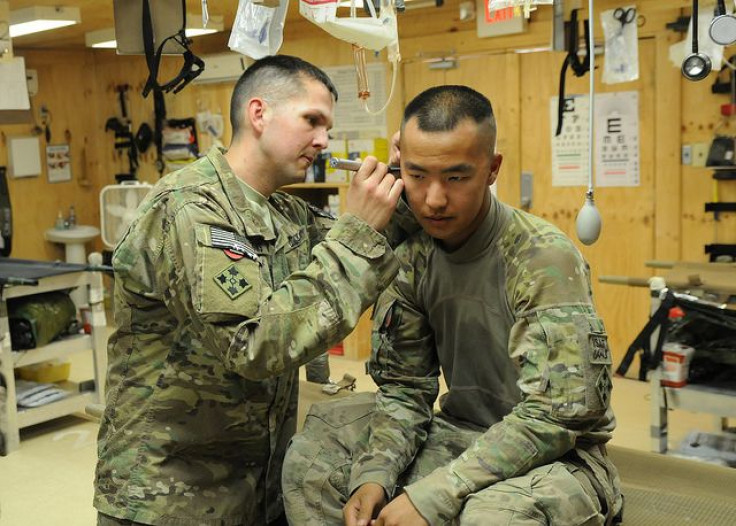 If you're going in for some form of surgery, chances are you're more nervous about the surgery itself than the postoperative visit you have lined up afterward. New research on veterans has found many prefer to skip the postoperative visit to a clinic and instead use telehealth systems like video conferencing or phone calls.
According to a study published in JAMA Surgery, veterans who underwent low-complexity operations preferred speaking with their doctor afterward via telephone or video conference rather than going into the clinic to meet with the doctor face-to-face. The research also showed that telehealth systems may be better at identifying a patient in need of in-person assessments or continued care down the line.
Telehealth allows for easier access to care while also saving patients the cost of getting to and from their doctor's office, especially if the doctor who specializes in the patient's needs isn't close by. According to study author Dr. Michael A. Vella, of the Veterans Affairs Medical Center and Vanderbilt University, the rise of telehealth is especially important when it comes to the wellbeing of our veterans. Vella and his colleagues conducted the study to find out how veterans preferred to receive postoperative care — either through video, telephone, or in person — and how good the telehealth visits actually were.
Between May and July 2014, Vella and his team recruited 35 veterans who were in the process of receiving low-complexity operations suitable for postoperative telehealth visits. Each veteran was evaluated during an in-person visit, a telephone call, and a video conference. These visits all addressed four factors: general recovery, follow-up needs, wound care needs, and complications.
Twenty-three veterans completed all three visits. When it came to general recovery and follow-up needs, all 23 agreed that in-person, telephone, and video conference visits were beneficial. Ninety-six percent stated that wound needs and complications were handled well, with one case of an infection popping up during a telephone call but not appearing in either the in-person or video conference visits.
Between telehealth and in-person visits, 69 percent of veterans said telehealth was better. However, those who preferred telehealth would have had to drive a much greater distance (162 miles) to see a doctor than those who preferred in-person follow-ups — these veterans would have only had to drive an average of 75 miles.
"The data suggest that telehealth visits, either by telephone or video, can identify veterans requiring in-person assessment or further care," the authors concluded. "A telehealth follow-up program with further evaluation of patient outcomes is being trialed at our facility. This has implications for waitlist management, costs, and access to care for veterans and the Veterans Affairs health care system."
Source: Vella, M, et al. Postoperative Telehealth Visits Assessment of Quality and Preferences of Veterans. JAMA Surgery. 2015.
Published by Medicaldaily.com