102-Year-Old Miguel Cruz Leads a Life Unlike Most Centenarians: Active, Social, and Healthy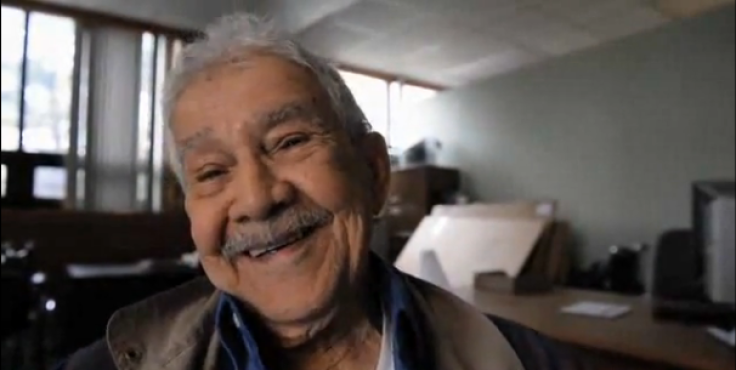 Miguel Angel Cruz isn't your average 102-year-old. He drives, plays pool, jogs, hangs out at the local deli, does his own laundry, and is on Facebook. Cruz is only a few months shy of turning 103. He was born on Aug. 19, 1911 in Quebradillas, Puerto Rico, according to his birth certificate, the NY Daily News reported. He immigrated by boat to N.Y. in 1936. He lived in Brooklyn for more than 60 years and retired from the New York City Housing Authority in 1979, after working for 25 years as a housing assistant.
Cruz's heart is in New York City, but he currently resides in New Jersey with his family. His age has not stopped him from going back to visit Brooklyn. Without his family's knowledge, Cruz rents cars from the local Enterprise and visits his old church in Brooklyn, Transfiguration Parish.
Compared to other people his age, and even those in their 70s and 80s, Cruz is in excellent health. His first visit to a cardiologist was at age 98. Recently, he underwent a valve procedure at New York Presbyterian Hospital, but has since recovered and is still active. Cruz has not had cancer, Alzheimer's, diabetes, or other common conditions. In his 20s and 30s, he loved scotch and smoked a pack of unfiltered Lucky Strikes, but has now turned to a healthier diet. Cruz eats oatmeal and blueberries for breakfast, a sandwich for lunch, and chicken or fish with wine for dinner.
Cruz enjoys staying active and playing pool at Edison Senior Center in New Jersey. The secret to a long life is "A loving family, good friends and always staying busy. Don't sit around," Cruz told the Daily News.
The average life expectancy for a male in the United States is 76 years old, according to an annual report released last week by the World Health Organization. The female life expectancy is 81 years old. Watch more of Cruz's miraculous story below:
Published by Medicaldaily.com