Nolah Mattress Review: Is It a Good Buy?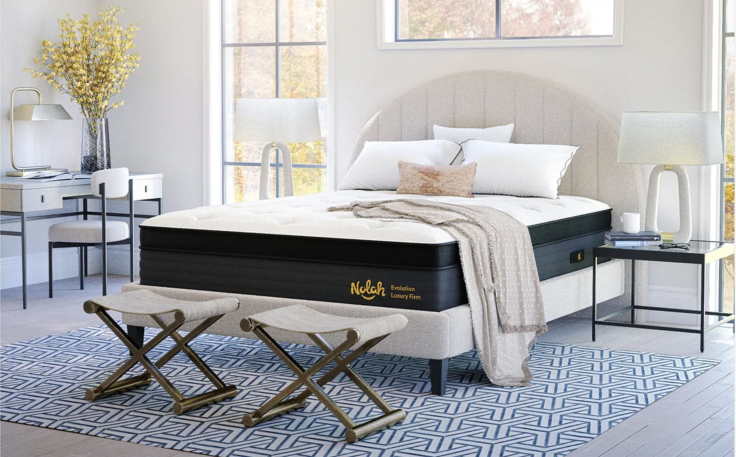 With so many mattresses in today's market, it can be difficult to figure out which one would suit your sleeping position, mattress, and lifestyle best. It goes without saying that the quality of the brand you are eyeing needs to be top-notch too. One brand that seems to always be mentioned nowadays is Nolah Mattress, particularly their AirFoam mattress but is it truly worth the hype? Read our full Nolah Mattress review on their AirFoam mattress here.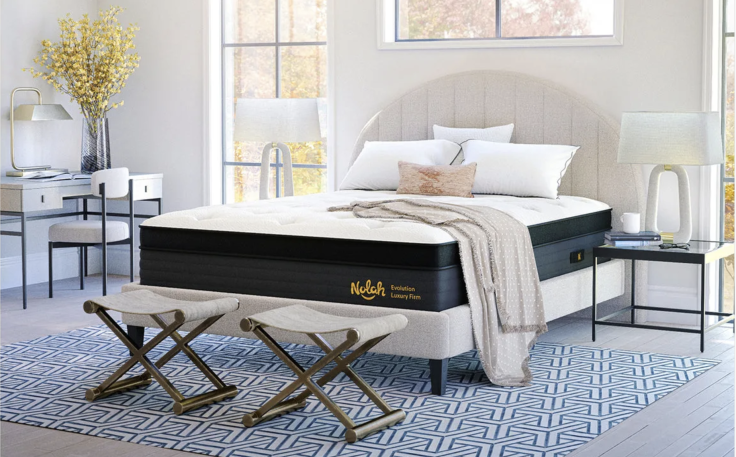 What is Nolah Mattress?
Not too long ago, latex mattresses and memory foam mattresses were all the rage but Nolah Mattress aims to look ahead and provide what they call "tomorrow's mattress", a mattress that brings together the best of both worlds: the Nolah AirFoam Mattress. Basically, the material of their Nolah AirFoam Mattress contours to the body just like memory foam does but without overheating. In our Nolah Mattress review, we will talk about how this feels to help you figure out if it is a good fit for you.
Nolah Mattress Review: The Firmness
One of the first things you should test in a mattress to figure out if it's right for you is its firmness. While this may be subjective from one person to the next, our personal experience of the Nolah AirFoam Mattress has made us come to find that it is a bit on the firmer side… although not too firm.
This may be due to the cooling AirFoam's comfort layer which doesn't respond too quickly to the body as memory foam does. This makes the mattress just a tad bit bouncier and makes it easy to change positions while lying on it. So if you don't mind some sinkage (but not too much of it), you'll love the Nolah AirFoam Mattress.
Nolah Mattress Review for Different Sleeping Positions
While this may differ depending on your weight and overall size, we tested the Nolah AirFoam Mattress from the perspective of someone with average weight (130 to 250 lbs), and here's what we came to find:
On our back, the Nolah Mattress offers a soft cushion so if you like soft mattresses, you will enjoy sleeping on this mattress. On our stomachs, the mattress isn't as comfortable as we would like. In fact, we think it might lead to a bit of back pain as time goes by. So if you sleep on your stomach, this might not be the best mattress for you.
Conversely, if you sleep on your side, you are sure to love this mattress to no end. Since it was made to contour to the body and provide pressure relief, you'll love how this feels as you sleep.
Nolah Mattress Review for Pain Relief
If you find yourself waking up in pain, then you might be wondering if the Nolah AirFoam Mattress can help with that. We've come to find that this particular Nolah Mattress might be too soft and lacking in support for those who suffer from back pain. It doesn't seem to be a good choice for those who suffer from hip pain, either, as they would also need a softer mattress.
On the other hand, if it's shoulder pain that's bothering you, the Nolah AirFoam Mattress would do a good job in relieving this pain, especially if you are a side sleeper. It also seems to be a good fit for those who suffer from arthritis and joint pain.
This Nolah Mattress review focuses solely on their AirFoam mattress but the brand offers many other mattresses that might suit your needs as well. Make sure to check out their complete range of mattresses on their website.