1 In 3 Alzheimer's Cases Can Be Prevented With A Healthier Lifestyle, But What About The Other 2?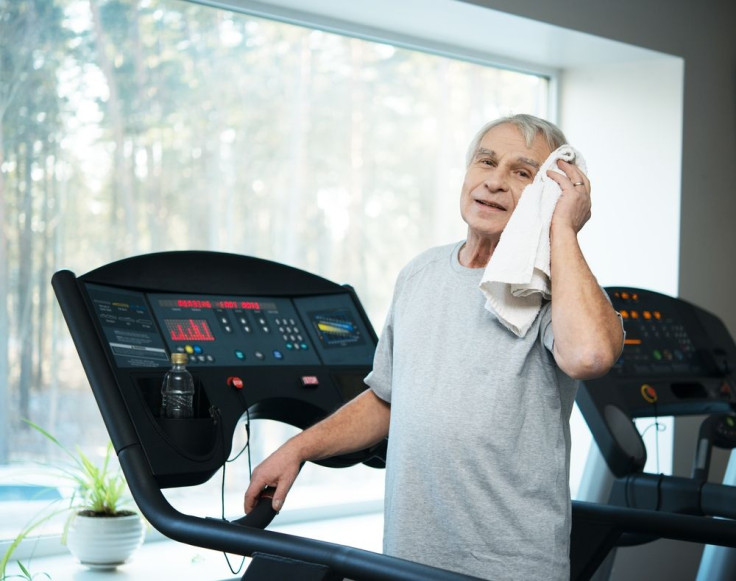 Experts in the field of dementia research estimate that by 2050 over 106 million people will be living with Alzheimer's disease compared to the 30 million people who were suffering from this severe form of memory loss in 2010. A recent study conducted at the University of Cambridge suggests that healthier lifestyle choices such as increased physical activity, better nutritional standards, and improvements to education can help prevent one in three Alzheimer's cases, but will it persuade you to live healthier?
"Although there is no single way to prevent dementia, we may be able to take steps to reduce our risk of developing dementia at older ages," lead researcher Professor Carol Brayne from the Cambridge Institute of Public Health said in a statement. "We know what many of these factors are, and that they are often linked. Simply tackling physical inactivity, for example, will reduce levels of obesity, hypertension and diabetes, and prevent some people from developing dementia as well as allowing a healthier old age in general — it's a win-win situation."
Brayne and her colleagues designated seven adjustable risk factors that are commonly associated with Alzheimer's, including diabetes, hypertension, obesity, physical inactivity, depression, smoking, and lower educational achievement. Researchers estimate that nine million cases can be prevented by reducing the risk of each key risk factor by 10 percent. By converting to a healthier lifestyle, we can reduce the prevalence of Alzheimer's in 2050 by 8.5 percent. Prior research has revealed that physical activity may benefit brain neurons that deteriorate with Alzheimer's progression by stimulating blood and oxygen flow.
The Alzheimer's Association considers increasing age to be the greatest known risk factor for Alzheimer's, seeing as most people affected by the disease are 65 and older. However, around five percent of people with the disease have early onset Alzheimer's, which tends to set it between the age of 40 and 55. Like many other conditions, the development of Alzheimer's is attributed to complex interactions between both preventable and inevitable risk factors. Current recommendations for Alzheimer's prevention include controlling what can be controlled, but until the direct cause of the disease is identified they will remain only as suggestions.
"It's important that we have as accurate an estimate of the projected prevalence of Alzheimer's as possible, as well as accurate estimates of the potential impact of lifestyle changes at a societal level," said Dr. Deborah Barnes from the University of California, San Francisco and the San Francisco VA Medical Center. "Alzheimer's disease is placing an ever increasing burden on health services worldwide as well as on both patients and their carers. Our hope is that these estimates will help public health professionals and health policy makers design effective strategies to prevent and manage this disease."
Source: Norton S, Matthews F, Yaffe K, Barnes D, Brayne C. Potential for primary prevention of Alzheimer's disease: an analysis of population-based data. The Lancet. 2014.
Published by Medicaldaily.com