1 In 4 Pacific Asian Men Reports Having Committed A Rape: The Global Pandemic Of Sexual Assault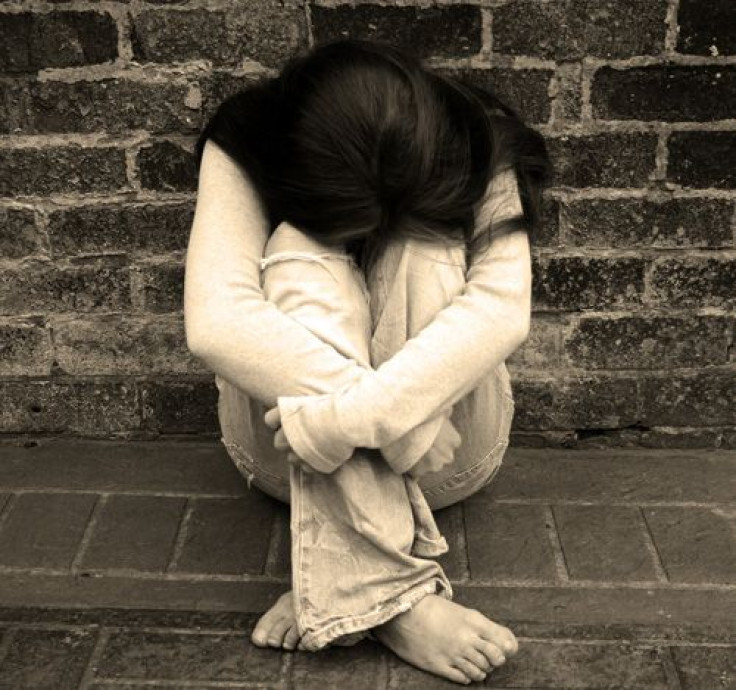 What makes a rapist? It's an important question, given 250,000 rapes occur each year across globe; however, little is known about the perpetrators of these crimes and just how many people will commit a sexual assault in their lifetimes.
New evidence in the journal Lancet provides an estimate for how many men engaged in rape and intimate partner violence in Asia. By asking respondents why they acted sexually violent and collecting their explanations, the study's findings could serve as a blueprint for preventing sexual violence against partners across the globe.
"In view of the high prevalence of rape worldwide, our findings clearly show that prevention strategies need to show increased focus on the structural and social risk factors for rape," said Dr. Rachel Jewkes, a specialist of public health medicine at South Africa's Medical Research Council. "We now need to move towards a culture of preventing the perpetration of rape from ever occurring, rather than relying on prevention through responses."
Dr. Jewkes led one of the Lancet studies published today that interviewed 10,000 men — ages 19-49 — from six Asia Pacific countries – Bangladesh, Cambodia, China, Indonesia, Papua New Guinea, and Sri Lanka. She and her colleagues found that about one in 10 men — 11 percent — reported having raped a woman who was not their partner. When spouses were included, the rate jumped to nearly one in four — 24 percent.
Men who had paid for sex, had a large number of sexual partners, or had a history of physical violence were more likely to commit a rape. Similar to previous findings, this study found that men who had suffered from childhood sexual abuse were also more prone to rape. Feelings of entitlement were listed as the main reason in 73 percent of the confessions, while over half the men — 59 percent — said they did it for entertainment or for fun. A similar proportion — 58 percent — of the men who had raped someone committed their first violation as a teenager.
A second study, led by Dr. Emma Fulu of Partners for Prevention, looked specifically at different types of intimate partner violence (or "IPV"), such as physical abuse, sexual violence, emotional abuse (insults or verbal threats of violence), and economic abuse (such as prohibiting a partner from working, or throwing them out of the house). By stratifying the investigation, Dr. Fulu and her colleagues could see whether unique patterns in behavior existed for particular brands of intimate partner violence.
"Surprisingly, our results show that although some overlap exists, physical and sexual violence do not always appear to be committed together, or for the same reasons, in different regions," said Dr. Fulu. "This is likely to have profound implications for the way that interventions to prevent IPV are designed and carried out, because until now, it has very often been assumed that physical and sexual violence are part of the same pattern of behaviour, whereas our results show that this isn't necessarily the case."
Overall, 46 percent of men committed intimate partner violence. The highest rates were seen in Bougainville in Papua New Guinea — 80 percent of respondents. This site also had the most 'male-on-female' and 'male-on-male' rape in Dr. Jewkes' study.
Both reports were conducted as part of the United Nations' Multi-country Cross-sectional Study on Men and Violence in Asia and the Pacific.
"Worldwide, there is very little data on men's reporting of IPV, so these new results are essential to help us understand the risk factors that result in these actions," Dr. Fulu wrote in the second study. "Only when we have a better understanding of these factors can we start to develop effective interventions to stop men committing acts of violence against their partners."
Sources:
Jewkes R, Fulu E, Roselli T, et al. Prevalence of and factors associated with non-partner rape perpetration: findings from the UN Multi-country Crosssectional Study on Men and Violence in Asia and the Pacific. Lancet. 2013.
Fulu E, Jewkes R, Roselli T, et al. Prevalence of and factors associated with male perpetration of intimate partner violence: findings from the UN Multi-country Cross-sectional Study on Men and Violence in Asia and the Pacific. Lancet. 2013.
Published by Medicaldaily.com