1 In 5 American Women Consider Plastic Surgery: Body Image Issues Aren't Only For Young Girls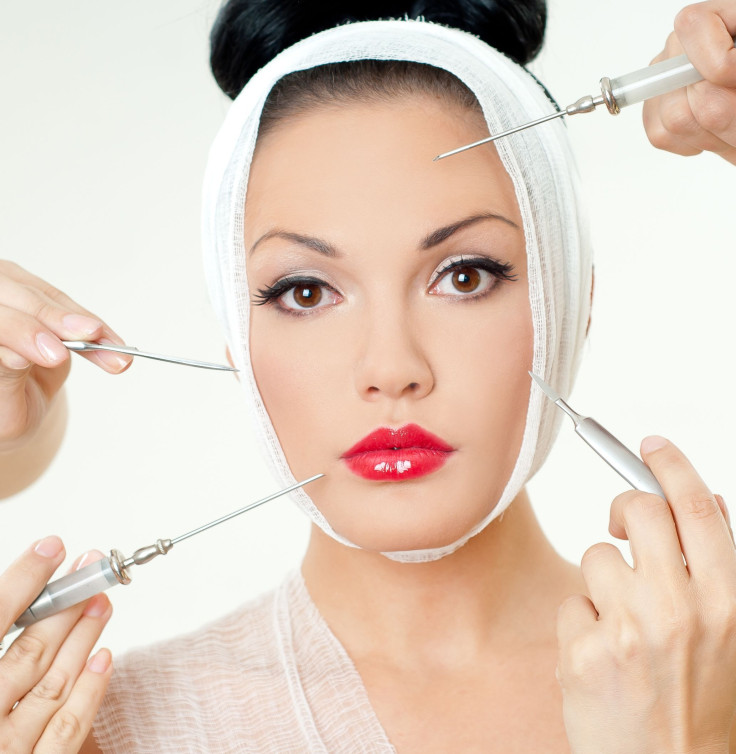 Body dysmorphic disorder (BDD) may not just be confined to young girls bombarded with skinny girl hype and media; a new survey shows that older women suffer from the same body image problems.
Eighty-five percent of 55- to 64-year-old women said they were unhappy about "at least one" body part, according to the survey, commissioned by RealSelf.com. In addition, one in five American women reported they had planned or at least considered plastic surgery. Seven percent said they had undergone cosmetic operations before. Over 90 percent of women between the ages of 18 and 24 are unhappy with at least one body part, the survey also found. That's an incredibly steep number that doesn't change much as women grow up.
"While the total market has previously been calculated by the procedures performed in the past year, we can see that the total addressable market is actually far greater," said Tom Seery, CEO of RealSelf.com, in a press release. "As cosmetic procedures continue to become mainstream, millions of women are overcoming social stigma to pursue cosmetic changes they have been researching, often for years."
Although many of these women might toy with the notion of plastic surgery, most don't follow through with it. Their avoidance comes from several factors. Among the biggest reasons why they don't go through with it is debt (60 percent), fear of complications (58 percent), fear it would hurt (51 percent), fear from hearing negative stories (47 percent), fear it would make them look worse (41 percent), fear they might die (37 percent), lengthy recovery time (54 percent), and the inability to find a trustworthy, legitimate doctor (40 percent). All pretty solid reasons to not get plastic surgery.
The survey found that young women were more likely to go out of their way to get help to change a certain body part, including going to spas, retail stores, dermatologists, or plastic surgeons. But all women, regardless of age, were likely to cite their midsections, abdomens, backs, legs, thighs, buttocks, and skin as "problem areas" they were least happy with.
BDD involves believing that your appearance is defective, and therefore it must be fixed, hidden, or altered in some way to become more attractive. Many people with BDD turn to eating disorders or plastic surgery to ease these intrusive thoughts.
Published by Medicaldaily.com