10 Things You Must Know About Dr. Kenneth Hughes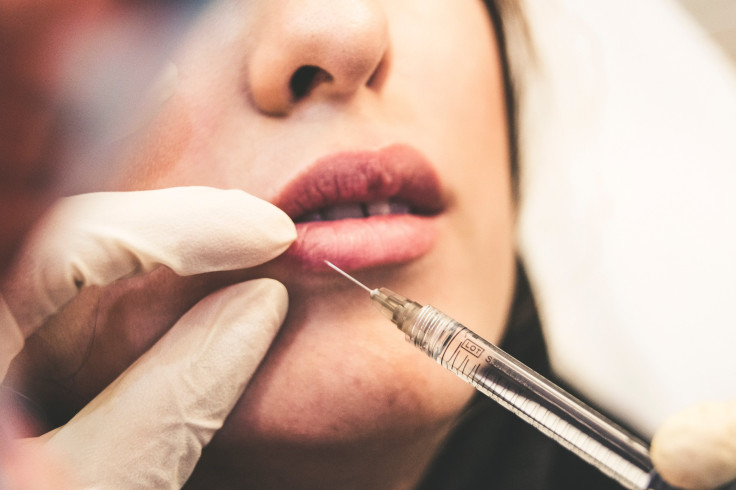 Plastic surgery has become a multibillion-dollar industry over the past years; $63.4 billion, to be exact. What was previously seen as vanity has now become a need in a society where feeling confident in your skin is of utmost importance.
This is not to mention the growing number of accidents that happen around the world, with cosmetic reconstruction helping rebuild and even prolong lives. The modern world has also provided us with state-of-the-art technologies and the best plastic surgeons who make this dream a possibility.
When it comes to plastic surgery, Dr. Kenneth Hughes is easily one of the best in the greater Los Angeles area. What exactly makes Dr. Kenneth Hughes a standout in his field? Here's what you must know about him.
1. Dr. Kenneth Hughes achieved the highest level of education and training before practicing
Before doing any practice, Dr. Kenneth Hughes spent many years getting the right education and training in order to provide the highest quality of care and service to all his patients. Before partaking in the professional setting, Dr. Hughes graduated cum laude in Harvard University with a degree in Biology. After that, he received his medical degree in the U of A School of Medicine in Birmingham. With his steady hands, skills, and dedication, Hughes pursued further education and residency in a selective and integrated plastic surgery program where he trained for six years in the vast array of general and plastic surgery procedures.
2. He's well recognized for his skills as a plastic surgeon
Aside from the countless positive reviews from his patients, Dr. Hughes is also an advisory board member for Cosmetic Town, a website that specializes in providing premier news and information on how cosmetic surgery is performed. Cosmetic Town dubbed Dr. Hughes the Elite Doctor for two years in a row, a status only given to a select number of cosmetic surgeons who met the criteria based on academic achievements, patient satisfaction, doctor's experience, and educating Cosmetic Town's patients with their articles and results. His other awards and recognitions include being one of the top 100 doctors in the United States, Top Plastic Surgeon in Los Angeles, Best Plastic Surgeon in Los Angeles, an Expert Reviewer for Bodylift, a Realself Hall of Famer, and many more.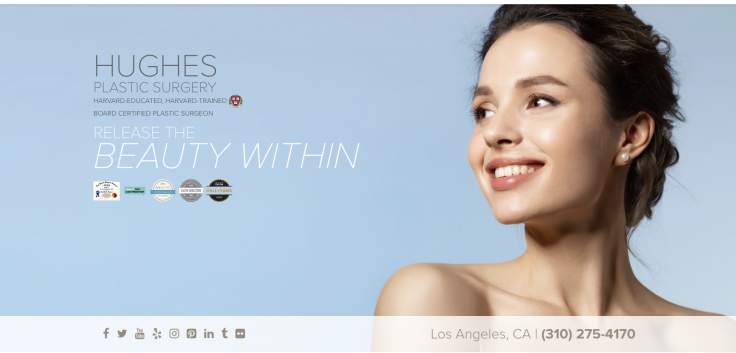 3. Dr. Kenneth Hughes is board-certified by the American Board of Plastic Surgery
This may seem obvious, but there are practitioners out there who are not board-certified since surgeons aren't required to be certified in all of the procedures they're advertising. Fortunately, Dr. Kenneth Hughes is board-certified by the American Board of Plastic Surgery and American Board of Plastic and Reconstructive Surgery. This ensures that Dr. Hughes has extensive knowledge, mastery and qualification to perform plastic surgery in its entirety.
4. Dr. Kenneth Hughes was selected to pursue a fellowship at Harvard Medical School
Another notable achievement of Dr. Kenneth Hughes during his residency was becoming one of the only two plastic surgeons to pursue a year-long aesthetic and cosmetic surgery fellowship at Harvard Medical School, out of the thousands of hopefuls who wanted to enter the program.
5. He was always at the top of his class
Aside from being a cum laude during his college years. Dr. Hughes graduated from medical school in the top 5% of his class. Furthermore, he scored in the top 1% nationally during his licensing boards.
6. He has authored several journal articles and textbook chapters
Beyond his plastic surgery practice, Dr. Hughes has also authored a number of journal publications and textbook chapters. His publications provide critical information that patients and other practitioners can learn from.
7. Dr. Kenneth Hughes is always available to his patients
Aside from his vast and extensive medical experience, Dr. Hughes is also known for his work ethic and patient availability. For one thing, he's available to his patients before and after the operation by email or phone, extending to weekends and holidays. He also offers the entire gamut of procedures to ensure none of his patients get pigeonholed into an operation. What's more, he also guarantees that his clinic and practice is LGBTQIA friendly, in addition to being a safe space for transgender people. He also accepts new patients and doesn't require referrals.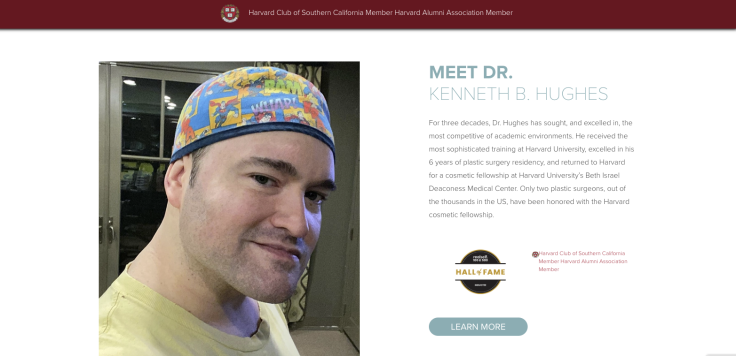 8. His unique approach to surgery leads to virtually scarless procedures
After years of practice, residency, and Harvard fellowship, Dr. Hughes has incorporated the Lockwood technique into his procedures to perform virtually scarless or minimal scar surgery on all his patients.
9. He specializes in a wide range of procedures
Of course, Dr. Kenneth Hughes also offers a wide array of plastic surgery procedures to accommodate any patient that comes his way. These include expertise in aesthetic/cosmetic plastic surgery, such as: - liposuction, - liposuction revision - Brazilian buttlift (BBL) - butt implant surgery - tummy tuck - breast augmentation - breast lift - breast fat transfer or breast fat grafting - rhinoplasty - rhinoplasty revision - thigh/arm/body/lift - Bodytite for skin tightening - hydrogel and biopolymer removal - fat necrosis removal - labiaplasty - vaginoplasty - and many more cosmetic and reconstructive plastic surgeries
10. His care philosophy extends well after the surgeries
Finally, Dr. Kenneth Hughes' care philosophy as a plastic surgeon extends well after the procedures. He would often say one of the reasons he became a plastic surgeon was to improve how his patients viewed themselves and help maintain that. Dr. Hughes does this by working exclusively with the patient throughout the recovery process to help ensure that the best result gets achieved. He also believes in an integrated approach to surgery, including nutrition and fitness for the maintenance of results. You may check out Dr. Kenneth Hughes' website to learn more about his practice.