10-Year-Old Colombian Girl Gives Birth to Daughter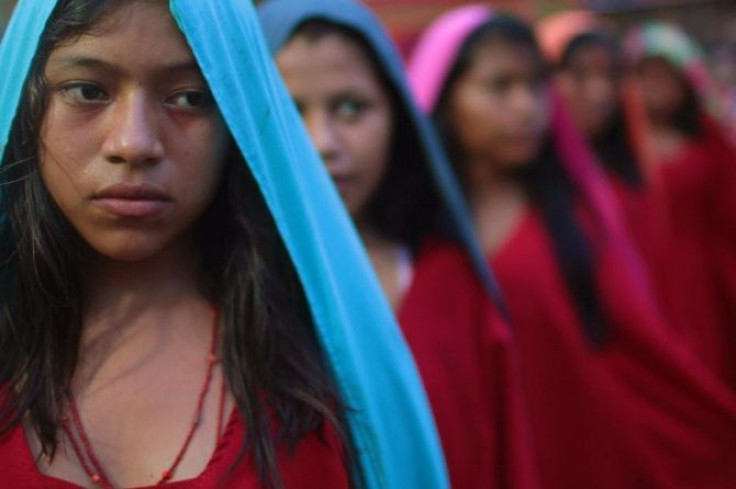 A 10-year-old Colombian girl gave birth to a baby girl last week without any advanced care, according to a video report by Univision's Primer Impacto, making her one of the youngest mothers ever.
The unnamed girl is part of the indigenous Wayuu tribe, known for giving birth at a very young age. The tribe based in the La Guajira Peninsula in the northern region of Colombia and Venezuela.
"We've already seen similar cases of Wayuu girls," Efrain Pacheco Casadiego, director of the hospital where the child was born, told RCN Radio. "At a time where they should be playing with dolls, they go to having to take care of a baby. It's shocking."
The preteen girl had arrived at the hospital crying, bleeding and in "enormous pain" because of her contractions.
The baby was born via C-section because of the mother's young age, and both the mother and daughter are said to be doing well.
The age of the father is unknown, but there are varying reports from him being a 15-year-old boy to a 39-year-old man.
Colombian authorities cannot press charges because the tribe has its own jurisdiction that provides the Wayuu to maintain their traditions and culture.
Lina Medina of Peru still holds the record for being the youngest mother in the world when she delivered her son, Gerado, also by C-section, when she was a five-year-old girl in 1933.
Published by Medicaldaily.com