105-Year-Old Bacon Woman Shares Key To Longevity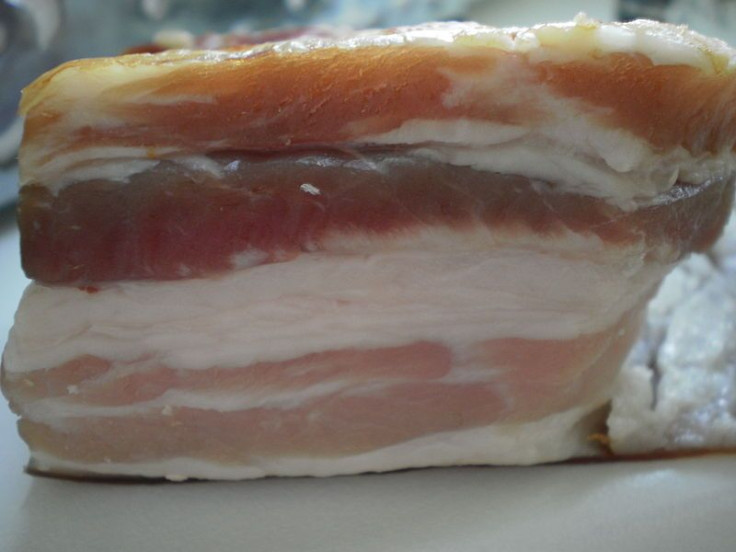 Bacon has enjoyed a welcome comeback into the mainstream of America lately: there are bacon band-aids, bacon-flavored toothpicks, and even bacon smelling-perfume. Now, there's a 105-year-old woman who claims that bacon is the secret to her longevity.
Pearl Cantrell of Richland Springs, Texas just celebrated her birthday over the course of three days with more than 200 guests, The Inquisitr reported.
"I love bacon, I eat it every day," Cantrell told NBC affiliate KRBC. "I don't feel as old as I am, that's all I can say." She added that she could "eat bacon for every meal."
But is that much bacon really good for the body? It turns out there might be some scientific truth to this claim.
It's all about moderation, says The Atlantic. Cutting down daily meat consumption to under 20 grams, or to the size of a matchbook or less, was found to prevent about three percent of premature deaths each year.
These findings were reported from a study in the journal BMC Medicine in which bad lifestyle choices were found to be linked to processed meat consumption among almost 500,000 men and women from 10 European countries. Although high consumption of red meat was associated with increased mortality rates only before researchers eliminated the effect of lifestyle factors.
Among the guests present for Cantrell's birthday were Oscar Mayer representatives who brought along the Wienermobile. They gave the 105-year-old bacon woman a ride in the hot dog shaped truck and also gave her a ton of bacon, with more to come in the future, according to KRBC.
"We've seen a lot of stories on the road, but nothing quite like this one, so we're excited to be here," Abraham Luna, one of the representatives, told KRBC. "Pearl is an inspiration to for the community, and her friends and family, so we had to make a special stop here for her today."
Published by Medicaldaily.com