11-Year-Old Facing Blindness From Usher Syndrome Raises Over $100K In Hopes Of Curing Disorder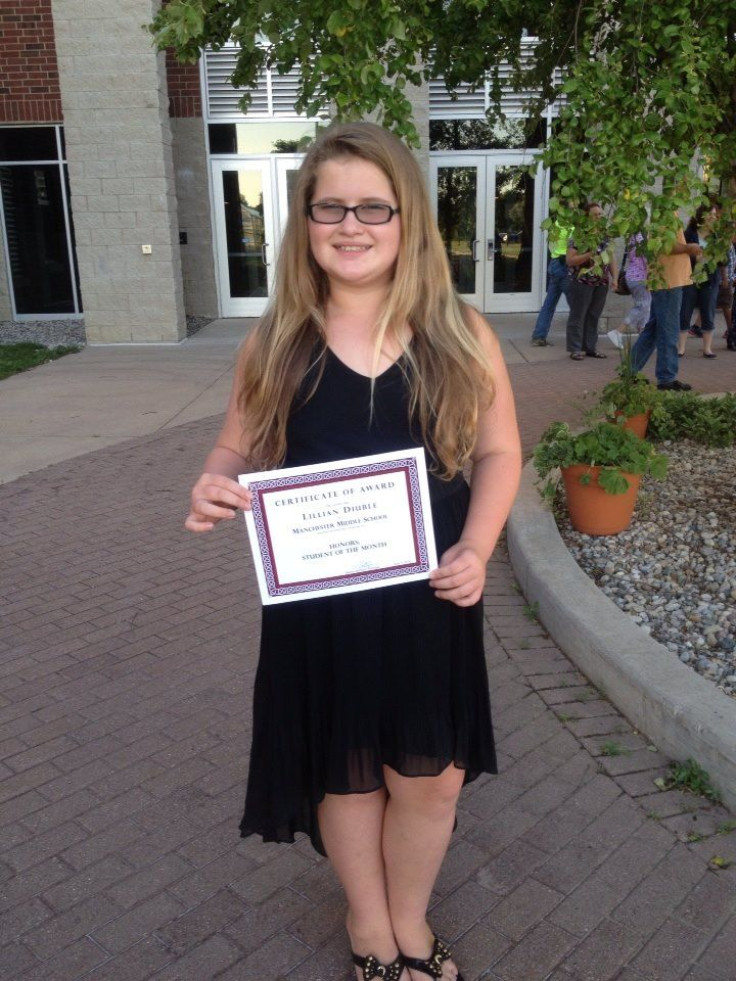 Lilly Diuble refuses to give up the fight to keep her eyesight. After being diagnosed with Usher syndrome, an inherited condition that causes hearing impairment and progressive vision loss, the 11-year-old has become an inspiration to her friends and family by raising over $100,000 in support of the Foundation Fighting Blindness and the effort to find a cure for diseases like the one she is currently battling.
"When you have a baby, you plan this wonderful life for them and things just don't end up that way sometimes and so you have to — with these obstacles that are put in front of you — you still have to work really hard," Lilly's mother, Angela Diuble, told NBC News. "I knew from the minute she was born that she was special. I feel like there's some big thing that she's supposed to do in this world and I'm supposed to help her do that."
Doctors fitted Lilly with her first hearing aid when she was only 6 months old. Eventually, she was informed that one day her condition would leave her completely blind. Today, Lilly is happy to play soccer for her middle school with the help of glasses. She also uses an iPad to help her complete school assignments. Although doctors have not fully discovered the gene that is causing her hearing and vision trouble, her working diagnosis is Usher syndrome.
According to the Foundation Fighting Blindness, people diagnosed with Usher syndrome suffer from vision loss due to retinitis pigmentosa, a degenerative condition of the retina that is usually found during adolescence or early adulthood. An estimated 50,000 people in the United States are currently diagnosed with Usher syndrome and it is the global leading cause of combined deafness and blindness. Research funded by the Foundation Fighting Blindness has come a long way in discovering potential treatment options for Usher syndrome and similar retinal degenerative conditions.
Refusing to let her condition affect her can-do attitude, Lilly started to raise money for an annual fundraiser coordinated by the Foundation Fighting Blindness, VisionWalk, when she was in the second grade. During her first year of fundraising, Lilly collected a modest $16,000 in donations. Fast forward five years later today, and she has helped raise over $100,000 in support of the charity. Lilly's efforts have earned her a spot as one of 10 national winners of the 2014 Prudential Spirit of the Community awards.
Published by Medicaldaily.com