12% Fewer Teens Are Using Sunscreen, Unknowingly Increasing Their Risk For Skin Cancer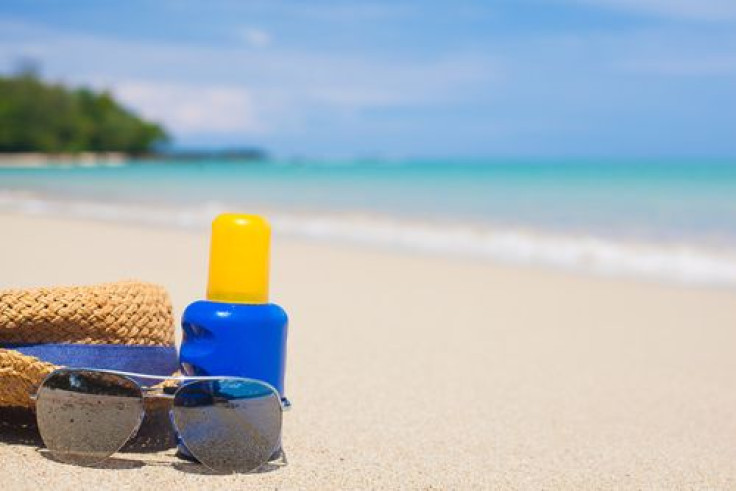 Parents just don't understand, right? Not according to the new study published in Preventing Chronic Disease, which found the amount of teens using sunscreen in the last decade has dropped by 12 percent.
"Unfortunately, we found a decrease in the overall percentage of teens who reported wearing sunscreen, from 67.7 percent in 2001 to 56.1 percent in 2011," said Corey Basch, lead study author and an associate professor in the Department of Public Health at William Paterson University in Wayne, N.J., in a press release.
What didn't decrease enough, however, were how often teen girls took a trip to a tanning salon. The percent of teens frequenting them in 2009 was 37 percent, dropping to only 29 percent in 2011.
To teens, these tanning beds seem like a safe alternative to the sun, but The American Academy of Dermatology (AAD) reported the ultraviolet (UV) radiation from artificial sources, such as tanning beds and sun lamps, is a known carcinogen. In other words, indoor UV radiation can cause skin cancer, too — sometimes more so than good old-fashioned sun.
What's the deal? Dr. Jeanine Daly, a dermatologist at North Shore-LIJ Health System in Manhasset, N.Y., chalks it up to suntan color still being "in vogue." In fact, one AAD survey found 80 percent of people age 25 and younger thought they looked better with a tan. This vogue tan color often comes at a price. Not wearing sunscreen or sun-protective clothing significantly increases risk for skin cancer. According to the AAD, of the more than two million people diagnosed with this type of cancer each year, many can easily be prevented.
However, prevention is harder when it comes to teens because doctors don't think to look for skin cancer. The Skin Cancer Foundation cited that there aren't even set guidelines for skin examinations in children. So teens who skip sunscreen for the salon, or really can't be bothered, may have cancer and won't receive a diagnosis in time.
Despite how hard professionals and nationwide campaigns have worked to encourage the use of sunscreen (Team USA soccer player Landon Donovan and Desperate Housewives actress Eva Longoria come to mind), teens aren't getting it. The worst part is that all anyone can do is yell the message louder with hopes it eventually takes hold. The message of course being it's cool to care about your skin. If nothing else, it saves your life.
Per AAD guidelines, sunscreen is necessary every day you're outside and should generously coat exposed skin. It's equal to the amount that would fill a shot glass. Brand-wise, use broad spectrum brands with an SPF of 15 or higher, 30 for prolonged outdoor activity. For more on sun protection, visiti the Skin Cancer Foundation's website.
Source: Basch CH, Basch CE, Rajan S, Ruggles K. Use of sunscreen and indoor tanning devices among a nationally representative sample of high school students, 2001-2011. Preventing Chronic Disease. 2014.
Published by Medicaldaily.com