12 Smoking-Related Cancers Contribute To Over 150,000 Deaths From Cigarette Smoking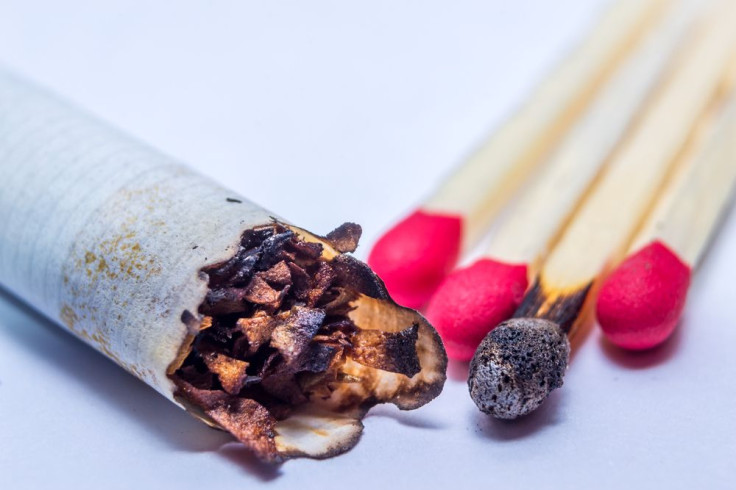 Smoking prevalence has declined dramatically since the first U.S. Surgeon General's Report on Smoking and Health in 1964. However, more than 20 percent of men and more than 15 percent of women in the United States still smoke. A recent study published in JAMA Internal Medicine has found that 48.5 percent of around 346,000 deaths attributed to 12 types of cancer are caused by cigarette smoke.
"Cigarette smoking continues to cause numerous deaths from multiple cancers despite half a century of decreasing prevalence," authors of the study said in a statement. "Continued progress in reducing cancer mortality, as well as deaths from many other serious diseases, will require more comprehensive tobacco control, including targeted cessation support."
Lead researcher from the American Cancer Society, Dr. Rebecca L. Siegel, and her colleagues combed through data from the 2011 National Health Interview Survey and the Cancer Prevention Study III. The research team set out to provide an updated estimate for the number of smoking-related cancer deaths due to recent changes in smoking prevalence and deaths attributed to cancer. They did recognize some of the study's limitations, which included the study's population being less diverse and more education than the U.S. population and exposure to tobacco products other than cigarettes.
Among the 345,962 cancer-related deaths, 167,805 were attributed to smoking cigarettes. The majority of these deaths were attributed to cancer of the lung, bronchus, and trachea (which accounted 125,799 deaths) and cancers of the larynx (which accounted for 2,856 deaths). Half of all deaths tied to cancers of the oral cavity, esophagus, and urinary bladder were also the result of smoking. Although smoking prevalence dropped from 23.2 percent in 2000 to 18.1 percent in 2012, a person's risk for a smoking-related cancer death can increase over time.
According to the American Cancer Society, lung cancer is the leading cause of cancer death in the U.S. among both men and women, but it's also considered the most preventable form of cancer death in the world. Tobacco use is attributed to around one out of every five deaths, or 480,000 premature deaths each year. In addition to lung cancer, tobacco use can increase our risk for cancers of the lips, nose and sinuses, larynx, pharynx, esophagus, stomach, pancreas, kidney, bladder, uterus, cervix, colon/rectum, ovary, and acute myeloid leukemia.
Source: Jacobs E, Newton C, Siegel R, et al. Deaths Due to Cigarette Smoking for 12 Smoking-Related Cancers in the United States. JAMA Internal Medicine. 2015.
Published by Medicaldaily.com