1,345-Lb. Khaled Mohsen Shaeri Airlifted To Hospital At Saudi King's Orders; Surgery Will Remove 176 Pounds From Stomach
Khaled Mohsen Shaeri, the second heaviest person in history, was airlifted from his home in Jazan, Saudi Arabia to King Fahd Medical Center (KFMC) in the country's capital city Tuesday. The move came at special request from the country's king, who said he would cover all costs of treating the bedridden man's morbid obesity through weight loss surgery.
Twenty-year-old Shaeri was removed via forklift from his home, where he has spent the last two-and-a-half years completely immobile. At 1,345 lbs., Shaeri trails the heaviest person, Jon Brower Minnoch, by only 55 lbs. Treatment had been planned for six months earlier; however, a specially designed crane and bed first had to be shipped from the United States so the move could take place.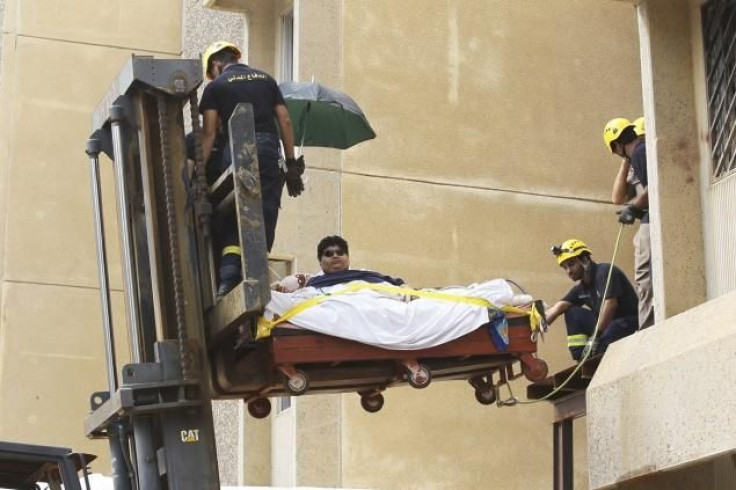 Minister of Health, Dr. Abdullah Al-Rabee, emphasized his gratitude that the Saudi government would offer the treatment to one of its citizens.
"It is really a humanitarian gesture from the King to order the transfer and treatment of the patient," he told the Telegraph. "Once the ministry received the royal order it formed a medical team specialized in intensive care to work out the best plan to transfer the case to Riyadh and handle it as best as possible medically."
Part of Shaeri's second-floor apartment needed demolishing before he could be removed, reported Arab News. Accompanied by a special medical team, Shaeri was taken to the hospital where his first surgery will reportedly remove 176 lbs. from his stomach.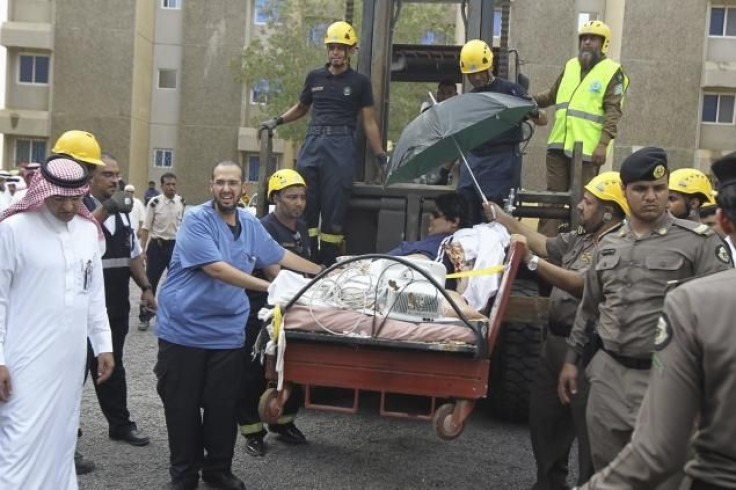 Shaeri's case joins several others that have taken place in Saudi Arabia in recent months. A week ago, a 27-year-old patient received a laparoscopic sleeve gastrectomy, a surgical process that shrinks a person's stomach to 25 percent its normal size by removing much of its volume along the main curvature. After surgery, the stomach more closely resembles a tube.
Earlier in the year, a pair of twins weighing 770 and 660 lbs. received similar care in Saudi Arabia. The surgical treatments are part of an ongoing effort on the part of King Abdullah to care for morbidly obese citizens.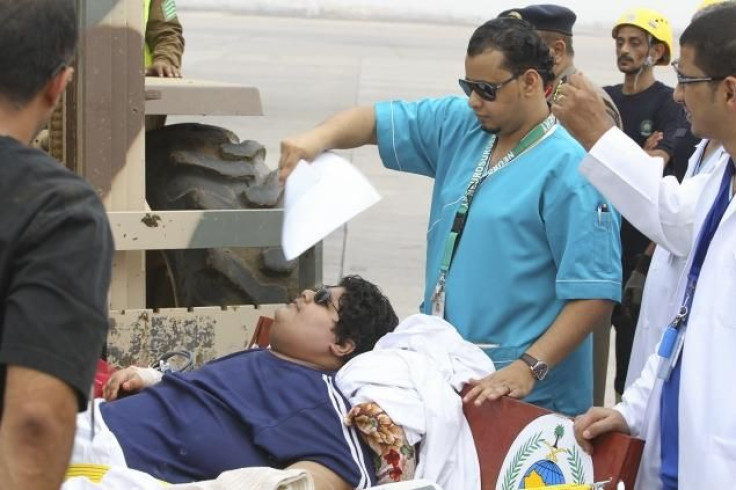 Dr. Ayed Al-Qahtani, consultant of laparoscopic surgery and obesity at KFMC, says surgery has to be performed quickly on extremely obese patients to avoid complications. The same team that worked on the 27-year-old man one week ago will reportedly work on Shaeri in the coming days.
Published by Medicaldaily.com